Recently the World Health Organization (WHO) declared the hMPXV (monkeypox) virus a Global Public Health Emergency, significantly increasing the severity outlook for the infection and taking us one step closer to the declaration of another pandemic.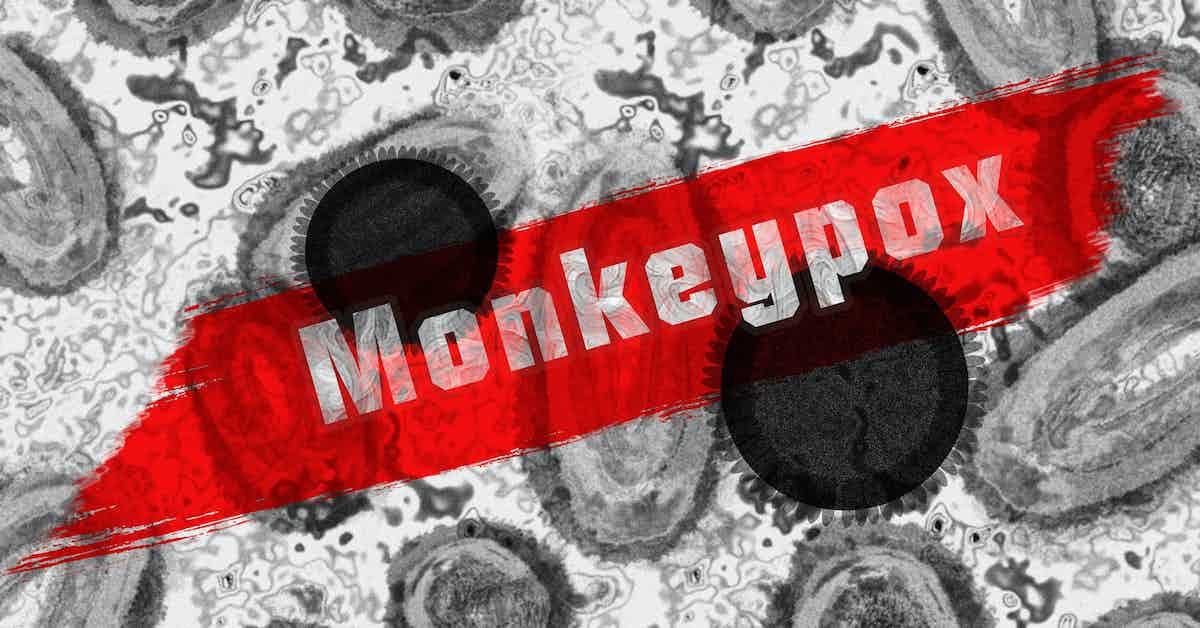 Monkeypox Global Health Emergency
On July 23rd, 2022, WHO Director-General Tedros Adhanom Ghebreyesus, Ph.D., overruled a 9-6 Emergency Committee decision and declared the monkeypox virus a Global Health Emergency.
The WHO has received a significant amount of criticism in the past for what was seen as an incredibly delayed response to the COVID-19 outbreak--an action perceived to have exacerbated the pandemic's adverse outcomes.
The recent declaration by the WHO regarding the monkeypox outbreak is being framed as an attempt to avoid possible mistakes from previous responses and get in front of the infection before transmission levels increase beyond the world's healthcare facility's capacity to process patients safely.
On July 23, 2022, World Health Organization (WHO) Director-General Tedros Adhanom Ghebreyesus, PhD, declared the current monkeypox outbreak a Public Health Emergency of International Concern (PHEIC), overriding the WHO Emergency Committee, which decided 6-9 against recommending a PHEIC.

That decision was justified, with cases in more than 70 countries, most of which are nonendemic, many with no clear epidemiological links and milder nonspecific clinical presentation.

The window for controlling monkeypox is closing and a well-funded global plan for containment is needed.

Since May, more than 17 300 confirmed and suspected cases of monkeypox have been identified in all 6 WHO regions.

As of July 25, CDC reported 3487 confirmed monkeypox/orthopoxvirus cases in the US, but cases are probably significantly underreported.

The rapid identification of cases across such a large geographic area differentiates current outbreaks from earlier clusters, posing a risk monkeypox virus (MPXV) could become entrenched beyond endemic areas.

The WHO Declaration of Monkeypox as a Global Public Health Emergency
Monkeypox Infection Prevention and Control
According to the CDC, the hMPXV virus can be spread when a person comes into contact with the virus from an infected animal, an infected person, or materials that have been contaminated with the virus.
Current recommendations by the U.S. Centers for Disease Control and Prevention (CDC) include:
Standard daily facility cleaning with a commercial-grade soap-based detergent applied with microfiber.
Avoid dry cleaning methods--sweeping, dusting, and vacuuming--in healthcare settings or where a concern regarding facility contamination exists.
Use disinfectants listed on the U.S. Environmental Protection Agency's List Q: Disinfectants for Emerging Viral Pathogens (EVPs).
Enforce strict occupant screening protocols in areas with localized outbreaks.
Observe recommended handwashing practices.
Ensure custodial staff wear recommended personal protective equipment, including disposable gloves.
CDC advises standard cleaning and disinfection procedures be performed using an EPA-registered hospital-grade disinfectant with an emerging viral pathogen claim, and that activities such as dry dusting, sweeping, or vacuuming should be avoided in a healthcare setting. Wet cleaning methods are preferred.

Soiled laundry should be handled in accordance with standard practices, and staff should take care to avoid contact with lesion material that may be present on the laundry.

Soiled laundry should be gently and promptly contained in an appropriate laundry bag and never shaken or handled in a manner that may disperse infectious material.
Takeaway
The monkeypox virus continues to spread unchecked in more than 70 non-endemic countries--having already infected several thousand confirmed patients, but likely infecting many more who have not reported symptoms or illness.
Monkeypox is transmitted via direct, prolonged contact with contaminated persons or surfaces, so handwashing policies and enhanced cleaning practices are advised to avoid exposure.
Onboarding the requisite labor and material resources necessary to maintain high-quality cleaning outcomes while reducing waste may prove cost-prohibitive for many organizations struggling with the current state of the economy.
Outsourcing is a proven method for onboarding highly in-demand cleaning and disinfection services and experience for a fraction of the price of maintaining a similar service in-house.
If you would like more information regarding the effectiveness of high-performance infection prevention and control measures, or if you would like to schedule a free, no-obligation on-site assessment of your facility's custodial needs, contact us today for a free quote!
In Bakersfield, CA, call (661) 437-3253
In Fresno, CA, call (559) 206-1059
In Valencia, CA, or Santa Clarita, CA, call (661) 437-3253
In Palmdale, CA, or Lancaster, CA, call (661) 371-4756