When it comes to the office -- where you spend a large portion of your day -- keeping it free from dust, dirt, bacteria, and mold is imperative. Vanguard Cleaning Systems is one of California's most trusted names when it comes to professional, dependable cleaning services. We work behind the scenes with a custom cleaning plan so your daily operations remain uninterrupted.
Disinfection Strategies for Office Kitchens
Office kitchens and break areas are teeming with germs and bacteria that can lead to illness and the dreaded sick building syndrome.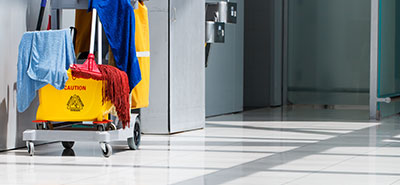 The Manager's Guide to Janitorial Services
Businesses have moved out of survival mode and are now adjusting their processes to align with more cost-effective and environmentally conscious initiatives.