According to recent poll data, the U.S. workforce has become substantially more green since the onset of COVID-19--a shift in values that laborers, in the future, expect to see in their workplace.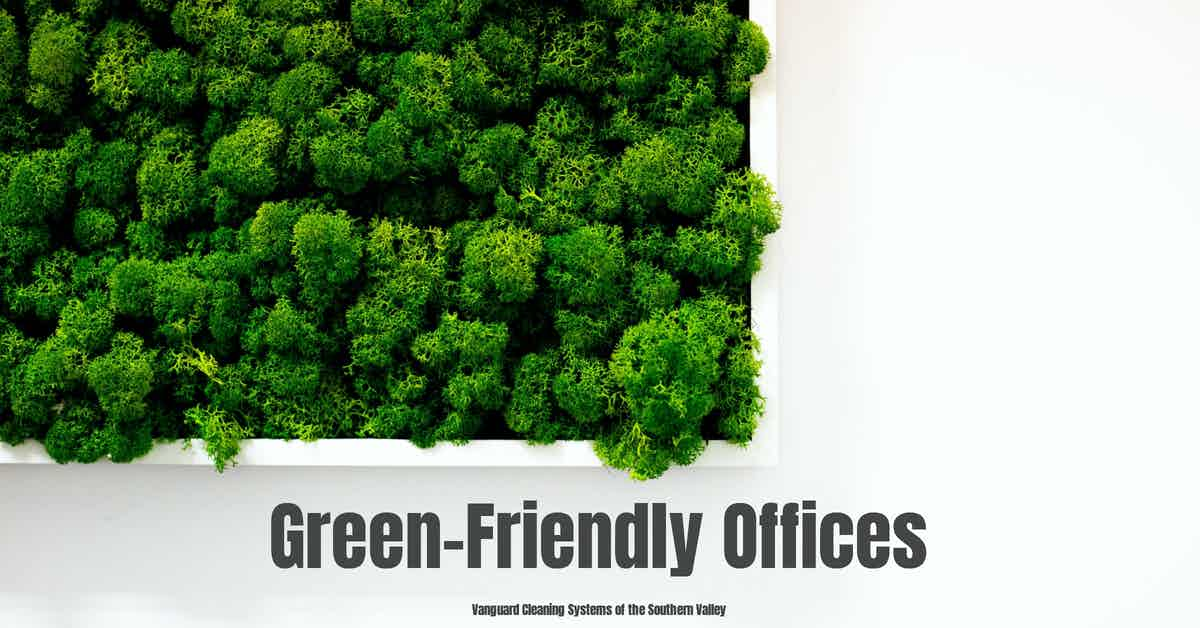 Office Worker Expectations of Green-Friendly Office Spaces
Post-COVID, workers returning to the office at least part-time have reportedly become greener and more environmentally conscious since the pandemic's beginning.
Additionally, workers not only see themselves as the leaders and driving force behind eco-conscious decisions being made in their workplace, they see their employers as needing to pick up the slack and improve how office workers can help achieve environmental goals through increased communication and planning.
According to survey results gathered by Essity:
75% of respondents stated they wanted a more environmentally-friendly workplace.
51% said they became more environmentally aware while working from home during the COVID lockdowns.
46% felt more aware of how eco-conscious their workplace was than before the start of the pandemic.
58% believe their workplace is 'shamefully eco-unfriendly.'
34% felt adopting eco-friendly business practices in their workplace was typically an afterthought.
The existence or absence of environmentally-friendly operations is predicted to majorly impact where skilled office labor chooses to apply and work in the coming years.
Essity found that:
Approximately 40% of employees prioritize an organization's sustainability reputation when seeking new employment.
71% feel like the eco-challenge charge is being led by workers instead of management.
51% want their current employer to communicate their sustainability goals better.
56% think their current employer should be doing more to develop the facility into an eco-friendly workplace.
When asked about who respondents felt should take ownership of environmentally-conscious workplace action:
32% said their employer needs to take ownership of the responsibility.
28% felt that employees should take the lead, and;
27% believe there should be a 50/50 split between workers and businesses.
Green Workplace Incentives
Several studies have shown that 'green buildings' help promote healthy humans, which affords several incentives for businesses seeking financial justification to implement much-needed programs, including:
Substantial risk mitigation.
Reduced worker absences.
Improved occupant cognitive functions.
Increased workforce productivity.
Better indoor air quality, and;
Declining pathogen transmission in the workplace.
According to the results of two case studies conducted by researchers from the University of Michigan, who looked at the health outcomes of office workers who moved from conventional to green workplaces;
Being absent from work for asthma, allergies, depression and stress decreased following the move into the green buildings; for example, hours absent from work due to asthma and allergies was on average 1.12 per month in conventional buildings and 0.49 in green buildings.

The average number of work hours affected by illness per month also declined after the move.

Productivity improved.

Using the numbers, researchers estimated that better health and higher productivity could translate into more work hours per year.
Maintaining A Greener Workplace
Four of the most cost-effective methods for starting and maintaining a greener workplace are:
Switching to green-certified cleaning detergents and Safer Choice or Green Seal labeled disinfectants.
Implementing dry carpet cleaning methods--called dry polymer carpet encapsulation--between yearly deep cleans.
Adopting sustainable sanitary products--bamboo toilet paper and paper towels made from recycled materials, and;
Reduce packaging and shipping by switching to concentrated cleaning and disinfectant products purchased in bulk.
References & Resources
Takeaway
Across the U.S., many organizations are struggling to find ways to attract and retain skilled labor.
While many have gone the conventional route--increased financial incentives, time off, and workplace flexibility, they have ignored or are unaware of how sustainability and green cleaning can add value to the workplace.
According to Amy Bellcourt, VP of Communications, Professional Hygiene, for Essity North America
As employers continue to struggle to attract and retain talent, they ought to consider how they can appeal to their workers.

Our survey found that sustainability is often overlooked.

Amid the pressure to deliver workplace flexibility, competitive salaries and benefits, and in-office perks, employers often disregard the importance of sustainability in the workplace — and their employees are noticing.

Creating a more sustainable workplace leads to better outcomes, for your employee base and our planet.
Outsourcing is a proven method for onboarding highly in-demand cleaning and disinfection services and experience for a fraction of the price of maintaining a similar service in-house.
If you would like more information regarding the effectiveness of high-performance infection prevention and control measures, or if you would like to schedule a free, no-obligation on-site assessment of your facility's custodial needs, contact us today for a free quote!
In Bakersfield, CA, call (661) 437-3253
In Fresno, CA, call (559) 206-1059
In Valencia, CA, or Santa Clarita, CA, call (661) 437-3253
In Palmdale, CA, or Lancaster, CA, call (661) 371-4756