The World Health Organization and the U.S. Centers for Disease Control and Prevention have recently released independent health alerts after numerous unexplained hepatitis infections were reported.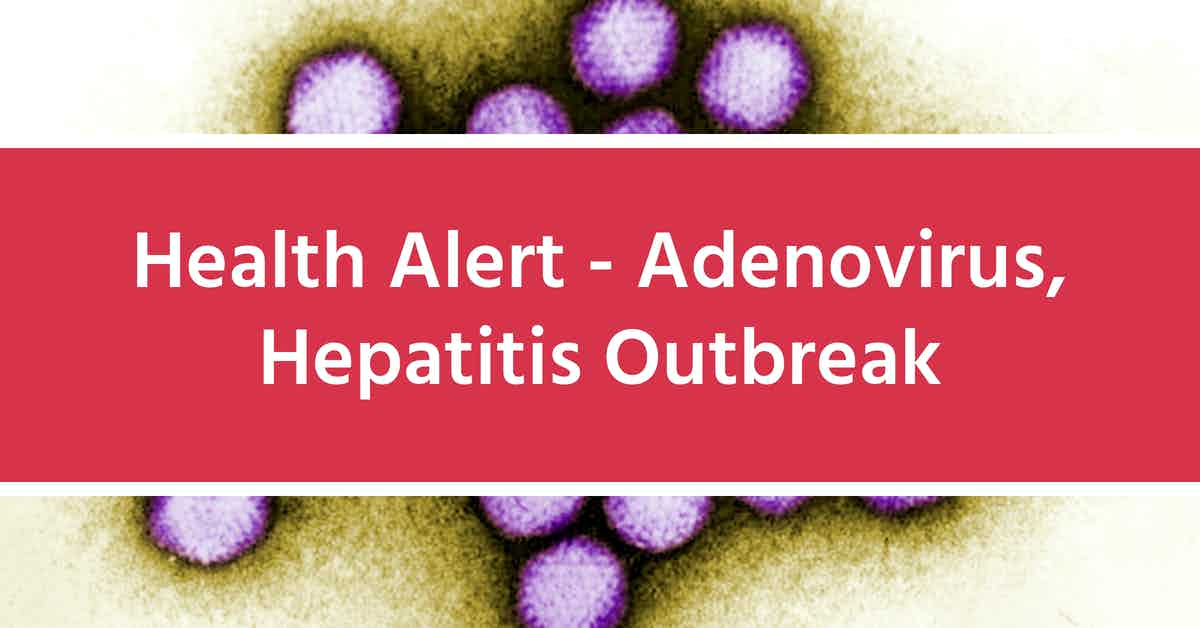 Adenovirus, Hepatitis Outbreak
In early April, the WHO issued a health alert regarding reports of acute hepatitis infections among young children with no known origin.
According to WHO;
Since the WHO Disease Outbreak News on Acute hepatitis of unknown etiology – the United Kingdom of Great Britain and Northern Ireland was published on 15 April 2022, there have been continuing further reports of cases of acute hepatitis of unknown origin among young children.

It is not yet clear if there has been an increase in hepatitis cases, or an increase in awareness of hepatitis cases that occur at the expected rate but go undetected. While adenovirus is a possible hypothesis, investigations are ongoing for the causative agent.

As of 21 April 2022, at least 169 cases of acute hepatitis of unknown origin have been reported from 11 countries in the WHO European Region and one country in the WHO Region of the Americas.

Cases have been reported in the United Kingdom of Great Britain and Northern Ireland, Spain, Israel, the United States of America, Denmark, Ireland, The Netherlands, Italy, Norway, France, Romania, and Belgium.

Multi-Country – Acute, severe hepatitis of unknown origin in children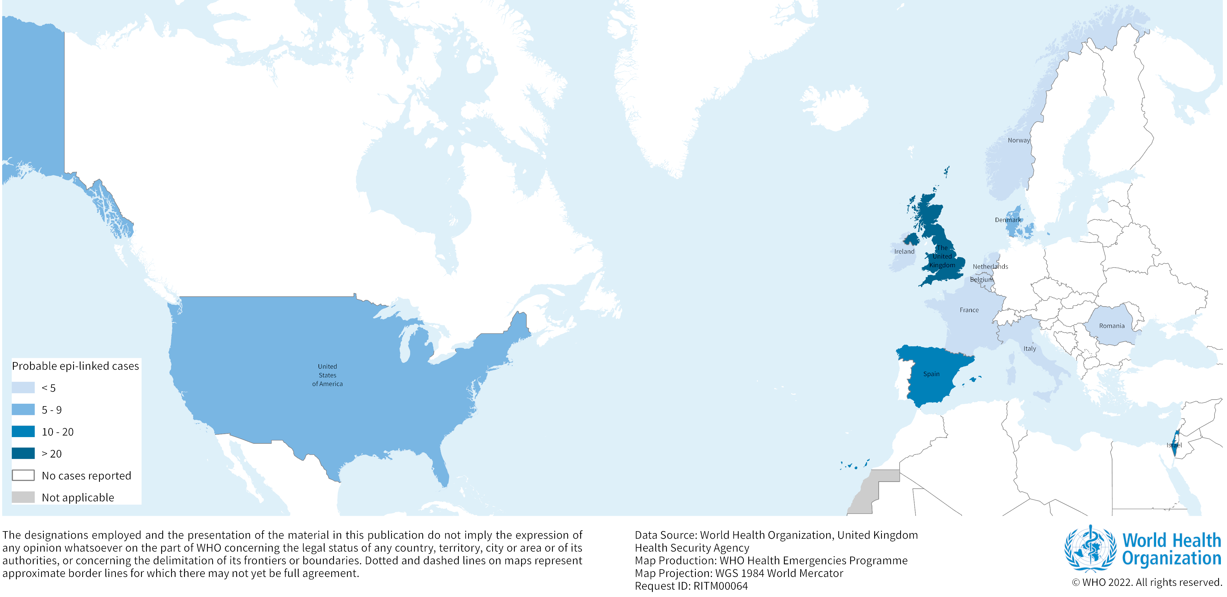 Later that month, the CDC issued an alert to healthcare providers regarding the increasing number of hepatitis cases among young children, having identified adenovirus as a suspected source of infection.
According to the CDC;
CDC today issued a nationwide health alert to notify clinicians and public health authorities about a cluster of children identified with hepatitis and adenovirus infection – and to ask all physicians to be on the lookout for symptoms and to report any suspected cases of hepatitis of unknown origin to their local and state health departments.

The first U.S. cases were identified in October 2021 at a children's hospital in Alabama that admitted five children with significant liver injury (including some with acute liver failure) without a known cause, who also tested positive for adenovirus. Hepatitis A, hepatitis B, and hepatitis C viruses were ruled out.

Upon investigation, a review of hospital records identified four additional cases, all of whom had a liver injury and adenovirus infection; laboratory tests identified that some of these children had adenovirus type 41, which more commonly causes pediatric acute gastroenteritis. No known epidemiological link or common exposures were found among these children.

A statewide alert to elicit additional cases on February 1, 2022, has not yielded any further reports.
Adenovirus Overview
Presently, there are approximately 50 known distinct types of adenoviruses.
The pathogen has been detected on high-touch facility surfaces and in swimming pools and small lakes, and is considered resistant to standard disinfectant products.
Infections typically result in respiratory issues manifesting as the common cold, pneumonia, croup, and bronchitis.
Depending on the pathogen strain, additional symptoms can manifest as gastroenteritis, conjunctivitis, cystitis, and--though uncommon--neurological disease.
Those with weakened immune systems are considered high-risk and might be asymptomatically contagious for weeks.
Adenovirus Prevention
Preventing adenovirus outbreaks requires strict adherence to infection prevention protocols, including:
Contact and droplet prevention--social distancing and wearing the correct PPE.
Regular environmental cleaning, and;
Prompt response to and reporting of infections.
Presently, there are no specific clinical treatments for adenovirus infections, nor vaccinations against them, making environmental prevention through cleaning and disinfection the only preventative measure.
As previously mentioned, adenovirus is detectable on environmental surfaces and commonly identified on high-touch facility surfaces, and is resistant to common disinfectants.
The CDC advises the use of antimicrobial products that are effective against Norovirus, listed on the U.S. Environmental Protection Agency's List-G.
Service providers are advised to read all disinfectant product labels and adhere to dwell times to ensure the pathogen is killed.
References & Resources
Takeaway
A spike in hepatitis cases in young children with no known cause--though adenovirus is suspected--has resulted in the WHO and CDC issuing alerts to healthcare facilities around the world.
To date, there are no vaccinations to prevent adenovirus infections nor clinical treatments once infected.
The only known preventative measure is ongoing enhanced environmental cleaning that includes regular wipedowns of germ hotspots with a disinfectant listed on the EPAs List-G--Antimicrobial Products Effective Against Norovirus.
Any service provider retained to eliminate adenovirus and other pathogens or pathogenic bacteria must be trained in product dwell time and cross-contamination avoidance.
Outsourcing is a proven method for onboarding highly in-demand cleaning and disinfection services and experience for a fraction of the price of maintaining a similar service in-house.
If you would like more information regarding the effectiveness of high-performance infection prevention and control measures, or if you would like to schedule a free, no-obligation on-site assessment of your facility's custodial needs, contact us today for a free quote!
In Bakersfield, CA, call (661) 437-3253
In Fresno, CA, call (559) 206-1059
In Valencia, CA, or Santa Clarita, CA, call (661) 437-3253
In Palmdale, CA, or Lancaster, CA, call (661) 371-4756