The focus of this year's World Hand Hygiene Day, which falls on May 5th, 2022, is the establishment of an Institutional Safety Climate in healthcare facilities and other public organizations around the world.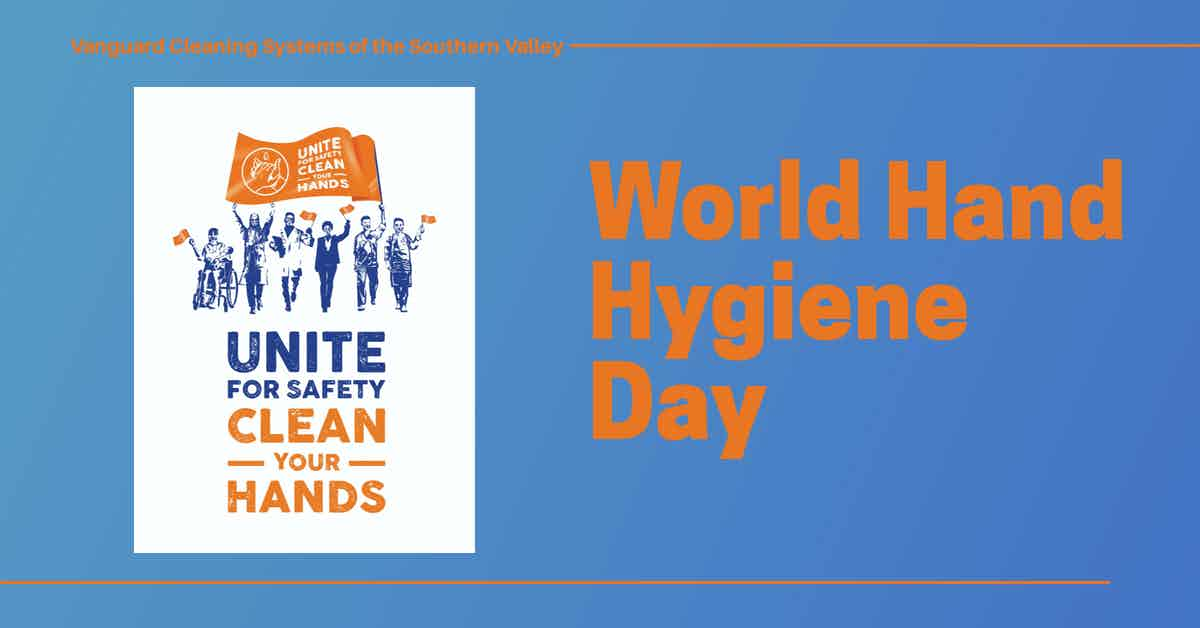 Celebrating World Hand Hygiene Day, 2022
This year's World Hand Hygiene Day focuses on the World Health Organization's (WHO) fifth pillar of Multimodal Strategy for Hand Hygiene Compliance.
The goal of establishing the WHO's vision of Institutional Safety Climate is to prioritize high levels of handwashing compliance to ensure maximum healthcare patient and commercial facility occupant health and safety.
WHO Institutional Safety Climate proponents advocate the following measures:
Establishing routine occupant handwashing training and;
Developing hand hygiene role models within the organization.
Their reasoning is simple--clean hands save lives.
According to Sepsis Alliance;
Up to 1 million deaths per year worldwide could potentially be prevented by routine handwashing.

Washing hands with soapless and waterless hand sanitizers in the elementary school classrooms could reduce school absenteeism by almost 20%.

If 80% of sepsis occurs in the community, 20% occurs within healthcare facilities. Some of the infections that cause sepsis can be transmitted by people who visit patients in the hospital, but they can also be the result of a healthcare-acquired infections (HAIs).

According to the WHO, 1 in 10 patients worldwide – 10% – develop an infection while receiving care.

They break that down further to 7 out of every 100 patients in developed countries and 15 out of every 100 in developing countries.

While not every case of infection is preventable, many infections do occur when patients become ill through preventable transmissions, the spread of viruses or bacteria through contaminated objects or unwashed hands.
How to Handwash
Knowing how to handwash is the first step to establishing an Institutional Safety Climate and critical training for every occupant.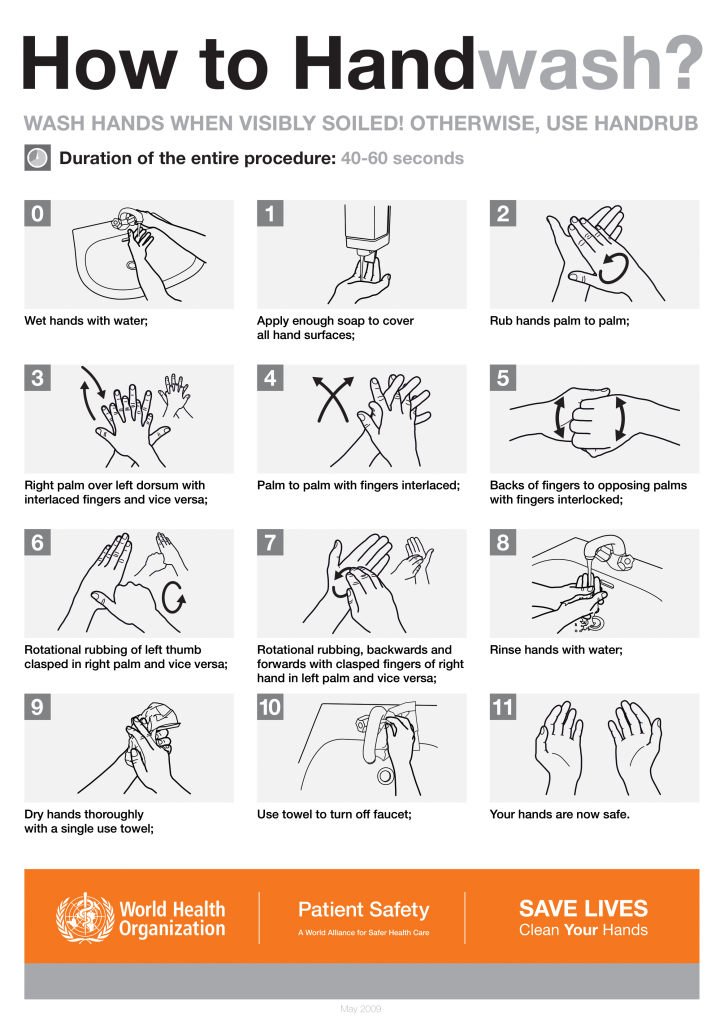 Step 1.  Wet your hands with water.
Step 2.  Apply enough soap to cover your hands.
Step 3.  Lather the soap and rub your hands, palm to palm.
Step 4.  Turn your left hand over and rub the palm of your right hand over the top and in between the fingers, then switch hand positions.
Step 5.  Rub your hands together, palm to palm, with fingers interlaced.
Step 6.  Rub the backs of your fingers with the opposite palm, with fingers interlocked.
Step 7.  Rub each thumb with the opposite hand in a rotational motion.
Step 8.  Scrub each palm with the clasped fingers of the opposite hand in a rotational motion.
Step 9.  Rinse your hands with clean running water.
Step 10.  Dry your hands thoroughly with a single-use paper towel.
Step 11.  Use another paper towel to turn off the sink faucet.
The entire process should take approximately 60 seconds with at least 20-30 seconds of hand scrubbing with soap.
Improving Handwashing Compliance With Enhanced Cleaning
There are several proven methods for improving handwashing compliance and outcomes by occupants in a public facility.
Posting signage.
Installing touchless fixtures.
Replacing top-loading liquid soap dispensers with packet-filled liquid foaming soap.
Install a plate on restroom doors allowing occupants to open the door with their foot when exiting.
Place hand hygiene stations at key areas throughout the facility, including restroom exits, common areas, near elevator doors and stairwells, and adjacent to high-contact surfaces, such as kiosks and guest services desks, and;
Increase the frequency and quality of restroom cleaning and disinfection.
Restroom cleanliness has been shown in several studies to increase occupant comfort resulting in improved handwashing compliance and outcomes.
According to the publication, Safety and Health for Workers by Bankole Fasanya;
[...] restroom equipment, structure, cleanliness, and comfortability have significant effects on hand hygiene behavior.

The results from this study supported other researchers who found that there are other factors affecting hand hygiene behavior, rather than just training and those factors should be focused on in order to improve handwashing practices.

Hand Hygiene Practices in Public Restrooms: Effects and Proposed Solutions
References & Resources
Takeaway
This World Hand Hygiene Day, the WHO encourages all public, healthcare, and commercial facilities to establish an Institutional Safety Climate by increasing handwashing compliance through ongoing training and improved facility cleanliness.
Additional steps to improve occupant hand hygiene include:
Routine fomite disinfection, including occupant self-service disinfecting kits (hand sanitizer and disinfectant wipes) and;
Daily commercial cleaning of occupied facility spaces with EPA-registered commercial-grade, soap-based detergents applied with microfiber.
Onboarding the necessary resources, including labor and materials, may prove cost-prohibitive for many organizations.
Outsourcing is a proven method for onboarding highly in-demand cleaning and disinfection services and experience for a fraction of the price of maintaining a similar service in-house.
If you would like more information regarding the effectiveness of high-performance infection prevention and control measures, or if you would like to schedule a free, no-obligation on-site assessment of your facility's custodial needs, contact us today for a free quote!
In Bakersfield, CA, call (661) 437-3253
In Fresno, CA, call (559) 206-1059
In Valencia, CA, or Santa Clarita, CA, call (661) 437-3253
In Palmdale, CA, or Lancaster, CA, call (661) 371-4756