The ongoing COVID-19 outbreak has led many individuals to over or incorrectly use several dangerous cleaning and disinfection products--among them, liquid hand sanitizers, which may have little effect on the SARS-CoV-2 virus.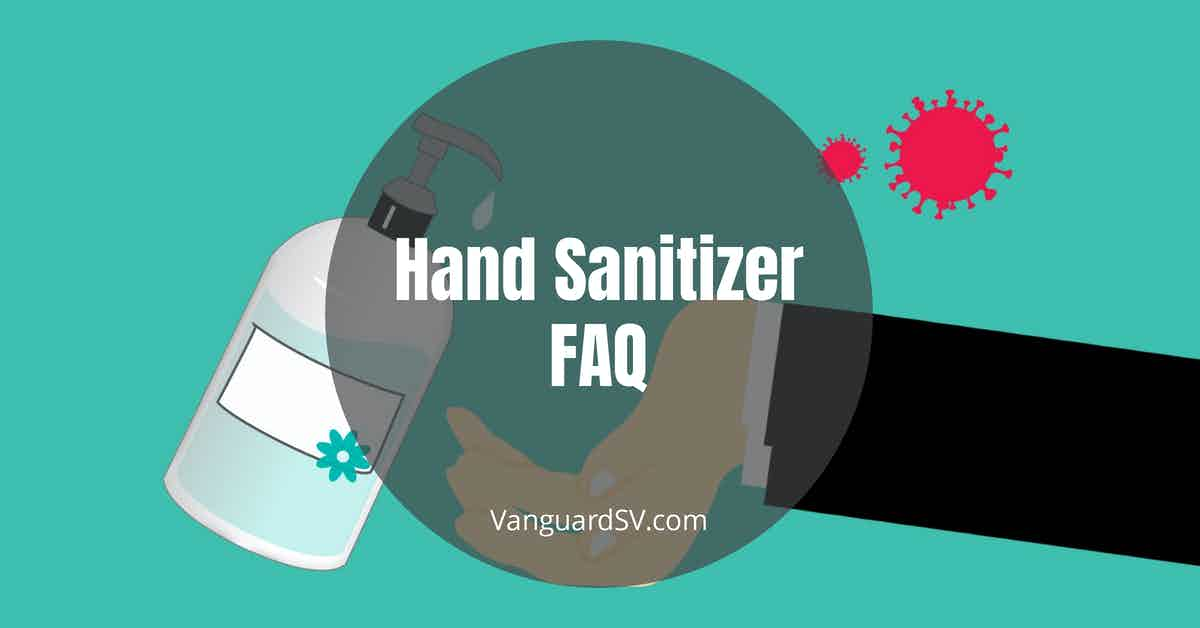 Safe Hand Sanitizer Use During COVID-19
Reports have recently surfaced regarding numerous hospitalizations and several deaths as a result of consuming hand sanitizer containing methanol.
According to AZ Central;
Several people have died and hospitalizations have significantly increased over the last two months in Arizona due to people ingesting hand sanitizer containing methanol, according to officials.

Since May, four people have died and 26 people were hospitalized after ingesting hand sanitizer with methanol, according to the director of the Arizona Poison and Drug Information Center Dr. Steve Dudley.

People hospitalized for methanol exposure in Arizona were mostly 30 to 40 years old and some admitted to drinking hand sanitizer as an alcohol substitute.

4 dead, 26 hospitalized in Arizona after ingesting hand sanitizer with methanol
As early as June of 2020, the U.S. Food and Drug Administration (FDA) had issued a warning on nine specific products, subsequently updated with an additional five products, for containing methanol--more commonly referred to as wood alcohol--including:
All-Clean Hand Sanitizer (NDC: 74589-002-01).
Esk Biochem Hand Sanitizer (NDC: 74589-007-01).
CleanCare NoGerm Advanced Hand Sanitizer 75% Alcohol (NDC: 74589-008-04).
Lavar 70 Gel Hand Sanitizer (NDC: 74589-006-01).
The Good Gel Antibacterial Gel Hand Sanitizer (NDC: 74589-010-10).
CleanCare NoGerm Advanced Hand Sanitizer 80% Alcohol (NDC: 74589-005-03).
CleanCare NoGerm Advanced Hand Sanitizer 75% Alcohol (NDC: 74589-009-01).
CleanCare NoGerm Advanced Hand Sanitizer 80% Alcohol (NDC: 74589-003-01).
Saniderm Advanced Hand Sanitizer (NDC: 74589-001-01).
Grupo Insoma's Hand sanitizer Gel Unscented 70% Alcohol.
Soluciones Cosmeticas' Bersih Hand Sanitizer Gel Fragrance Free.
Soluciones Cosmeticas' Antiseptic Alcohol 70% Topical Solution hand sanitizer.
Transliquid Technologies' Mystic Shield Protection Topical Solution, and;
Tropicosmeticos' Britz Hand Sanitizer Ethyl Alcohol 70%.
Source:
As of July 2, 2020, that list has been updated to 75 products due to several concerns, including:
[...] hand sanitizers that may not contain a sufficient amount of ethyl alcohol or isopropyl alcohol.

Hand sanitizers that are sold or offered for sale with false and misleading, unproven claims that they can prevent the spread of viruses such as COVID-19, including claims that they can provide prolonged protection.

Products that are fraudulently marketed as "FDA-approved" since there are no hand sanitizers approved by FDA.

Products packaged to appear as drinks, candy or liquor bottles.
Additional Hand Sanitizer Risks and Issues
The chemicals contained in hand sanitizers are not the only issue.
Overuse of hand sanitizer products, regardless of active ingredients, can have a negative impact on your health.
According to Kyodo News;
Alcohol, known for having disinfectant properties, has been frequently used to keep hands free of bacteria and viruses. At the same time, however, disinfection with alcohol deprives skin of oil and water and can result in rough hands if done in excess.

Over-washing hands with chemical substances, meanwhile, gives rise to skin irritation problems. When skin's normal barrier function is disrupted, it becomes more vulnerable to irritation and roughens further.

Excessively using alcohol-based sanitizers and washing hands could remove "normal bacterial flora" that coat the skin and fend off invasion of pathogenic agents such as a norovirus.

Overreliance on hand sanitizers may increase risk of coronavirus infection
Additionally, hand sanitizers, much like surface disinfectants, are relatively ineffective against various pathogens unless soap and water are used to clean the hands first, especially where the germ is encased in mucus from the nose or mouth.
Researchers in Japan examining the effectiveness of sanitizers against seasonal influenza A virus looked at how antiseptic hand-rubbing methods affected mucus on the hands and fingers of volunteers.

They found the virus remained active after the volunteers rubbed their hands with the sanitizer for a full two minutes.

In fact, the virus was not completely inactivated until four minutes of hand rubbing.

However, when volunteers practiced antiseptic handwashing, they were able to inactivate the virus in 30 seconds.

Although researchers had expected the virus in mucus to be resistant to hand sanitizers, they found the protective effect of mucus was stronger than they had realized.

They believe the study suggests there may be room for improvement in current hand hygiene.
Tips for Safe and Effective Hand Sanitizer Use
Think of hand sanitizer like surface disinfectants.
You should wash your hands thoroughly with soap and water prior to use to ensure efficacy.
Overuse is toxic and can lead to health issues.
The products have a specific laytime--typically 20 to 30 seconds, and;
Various application methods have their pros and cons--gels are cheap and easy to apply, foam tends to stick to the hands better, but liquid applications are easier to spread thoroughly over the hands.
References & Resources
Takeaway
The COVID-19 outbreak has led to unsafe behaviors involving cleaning and antiseptic products, resulting in hospitalizations and needless death.
Overuse and incorrect application by facility occupants can be overcome through training, signage, and other forms of messaging.
Certain types of hand sanitizer products are better than others, depending on facility preference and occupant age.
Outsourcing your facility's infection prevention and control procedures will significantly improve occupant health and safety while ensuring the highest standards of facility cleanliness and hygiene.
If you would like more information regarding the effectiveness of high-performance infection prevention and control measures, or if you would like to schedule a free, no-obligation onsite assessment of your facility's custodial needs, contact us today for a free quote!
In Bakersfield CA, call (661) 437-3253
In Fresno CA, call (559) 206-1059
In Valencia CA, or Santa Clarita CA, call (661) 437-3253
In Palmdale CA, or Lancaster CA, call (661) 371-4756