The environmental impact of improved facilities maintenance and management practices, including high-performance cleaning, has been shown to directly impact occupant performance and business profitability.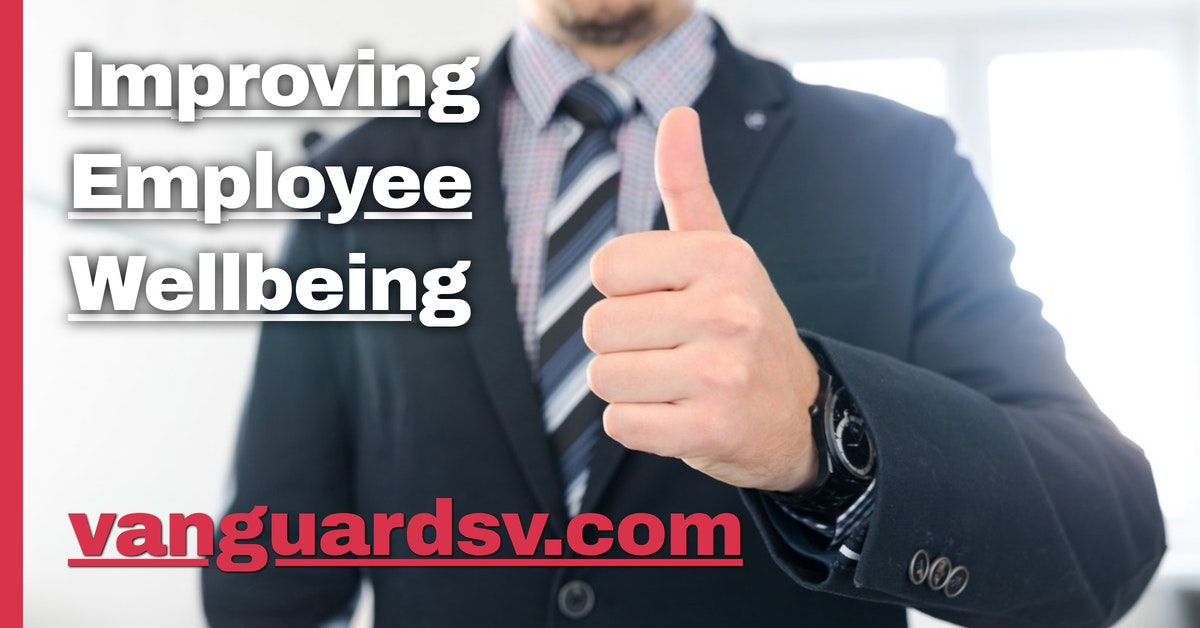 Improving Occupant Wellbeing Through Improved Facilities Management
A 2018 survey of 1,000 office workers conducted by CORT showed an exciting shift in business management focus, with increasing importance being placed on profitability.
While that focus may not come as a surprise in a growing economy, how businesses proposed to support increasing profit margins just might.
The survey found that the employee experience and employee well-being are improving at workplaces within the industry.

More than 40 percent of those surveyed say they are interested in trends focused on employee health, such as the implementation of sit-to-stand desks, ergonomic seating and customizable lighting.

An even higher amount of respondents say they support a mix of open and closed workspace offerings, so that they can work in both in private and in groups.
According to the survey, the top five business targets for 2018 were:
Profitability.
Minimizing risk.
Employee retention.
Workplace optimization, and;
Staying agile.
To hit these targets, according to the survey respondents, companies will focus on:
43% - Employee Health & Wellness.
39% - New Space & Design Elements.
32% - Improving Employee Experience, and;
23% - Making the Workplace More Sustainable.
However, employers and facilities managers face significant challenges, including:
57% - Adding more employees.
22% - Adding locations.
66% - Used a combination of open and closed workspaces.
11% - Worked in open offices, while only;
9% - Worked in closed offices.
Source:
Addressing the Challenges
Adding new employees while expanding open office workplaces creates an environment ripe for the spread of germs and bacteria.
To accomplish stated business goals while meeting the need for minimizing risk, improving retention, and optimizing the workplace while increasing sustainability, office managers, business owners, and facilities staff will have to focus on high-performance cleaning programs that emphasize:
Cleaning for health first with environmentally preferable cleaning and disinfection products.
Increasing germ hotspot disinfection to curb the spread of germs, especially in open office workspaces where viruses are spread far easier than closed environments.
Improving disinfection practices, especially for heavily shared furniture, with electrostatic disinfection appliances.
Supporting hand-hygiene programs by maintaining soap and paper towel supplies, clean facilities, and placing hand sanitizer in key areas, such as outside bathrooms, inside breakrooms, and near shared workspaces and conference rooms.
Addressing cross-contamination risk by employing color-coded microfiber rags and mops combined with the two-bucket cleaning method.
Upscaling cleaning equipment, such as automated floor scrubbers to improve sustainability and decrease water usage, as well as no-touch cleaning systems, especially in restrooms, to enhance overall sanitation while reducing the labor-load required.
Implementing training programs, especially in the areas of chemical handling and ergonomic safety, to improve retention, decrease risk, and promote wellness, and;
Incentivizing facilities maintenance and custodial staff to improve retention.
Takeaway
Despite the cost and risk, businesses continue to embrace, either a combination of open and closed workplaces or open office only facilities.
When the idea of open workspace was first introduced, companies were very resistant to changing their office design due to concerns about cost and privacy.

But now, many are starting to see the tangible results of creating a synergistic workplace that promotes collaboration and productivity.

I think these survey results indicate that companies understand employee happiness and wellness is the key to long-term business success, and furnishings are a helpful tool to accomplish that goal.

CORT Announces Survey Results on Facility Management Trends & Insights
A growing economy has allowed businesses to shift to a focus of increasing profitability, tempered with hard-learned lessons from the past.
This means staying agile, retaining key talent, sustainable scaling, and investing in employee health and wellness to improve productivity and decrease unnecessary costs, specifically preventable absences and performance decreases due to illness acquired in the workplace.
To accomplish, managers must focus on facility hygiene and occupant health through scientifically proven clean for health first methods, which directly support sustainable business practices.
Training and retaining a qualified custodial team in-house has proven historically difficult and cost-prohibitive, making outsourcing to an experienced service provider a superior alternative, especially where the acquisition and use of highly technical equipment is concerned.
If you would like more information regarding the effectiveness of high-performance infection prevention and control measures, or if you would like to schedule a free, no-obligation onsite assessment of your facility's custodial needs, contact us today for a free quote!
In Bakersfield CA, call (661) 437-3253
In Fresno CA, call (559) 206-1059
In Valencia CA, or Santa Clarita CA, call (661) 437-3253
In Palmdale CA, or Lancaster CA, call (661) 371-4756