According to the results of a recent survey, Americans are increasingly concerned about germs, especially influenza infections, and are taking proactive and defensive measures to fight back and stay healthy.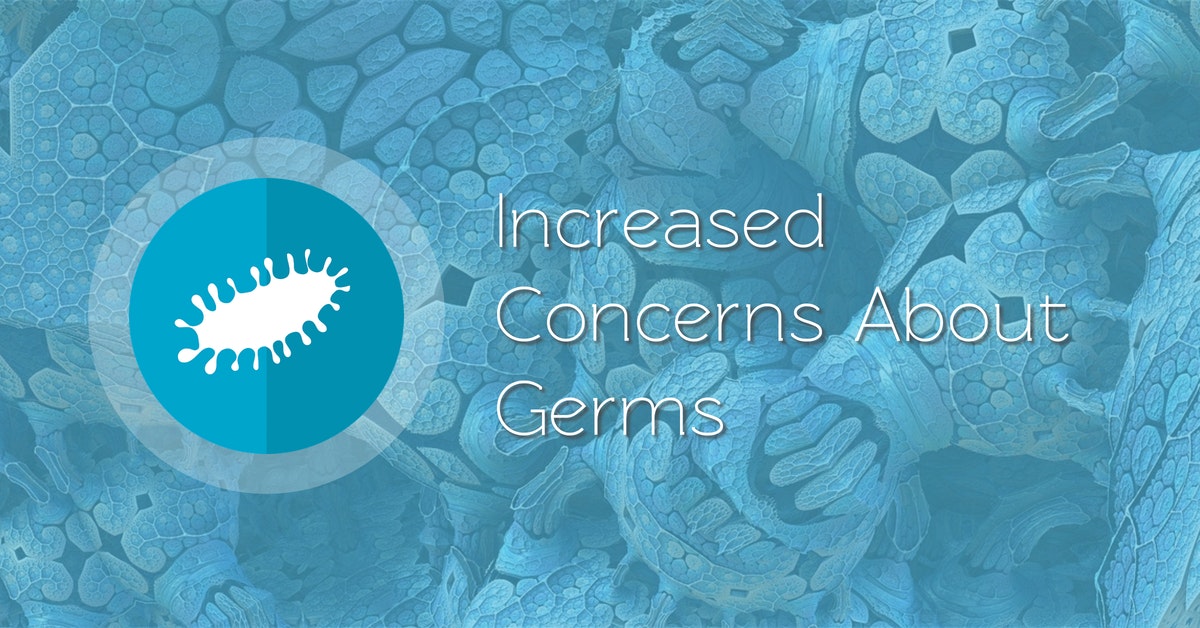 America's Concerns Regarding Germs Increases
According to the 11th annual Healthy Hand Washing Survey by Bradley Corp., Americans are increasingly concerned about germs and how that impacts their health.
Oddly, while a high percentage of respondents reported understanding the importance of hand hygiene, especially after using a public restroom, many admitted to not practicing it consistently, and sometimes foregoing it completely.
In a study of more than one thousand individuals across four generations--Baby Boomers, Gen X, Millenials, and Gen Z--60% stated they were extremely or quite concerned about catching the flu, up from 32% four years ago.
In response to those concerns, respondents reported taking proactive actions during outbreaks, including:
55% drink more fluids.
50% take a vitamin C or zinc supplement.
43% avoid touching their nose, face, eyes, or mouth.
42% get more sleep.
36% spray the air with disinfectant, and;
34% stay at home as much as possible.
Counterintuitively, despite most respondents admitting to knowing better, many admitted to disgusting and dangerous hand hygiene practices.
While 80% stated they wash their hands more frequently, more thoroughly or longer after using a public restroom, and;
97% believe it's essential to wash up after using a public bathroom;
Respondents admitted to only doing so 86% of the time, and;
67% admit they've skipped the soap and simply rinsed their hands with water after using a public restroom.
Source:
Concerning Concerns
While the concerns regarding the increasingly erratic nature of influenza outbreaks are justified, and the latest coronavirus outbreak is only adding fuel to the fire, Americans have entirely missed the proverbial boat when it comes to protecting themselves.
The U.S. Centers for Disease Control and Prevention (CDC) routinely prescribes four specific steps for protecting oneself and others during outbreaks:
Vaccinations, when and where available.
Contact avoidance.
Hand hygiene and awareness, and;
Routine hotspot disinfection.
The single most important one of those factors is the one entirely under your individual control--hand hygiene.
Why?
Norovirus.
There is no vaccination or cure.
It is responsible for more than 21 million cases of gastroenteritis, 71,000 hospitalizations, and 570-800 deaths annually, just in the U.S.
Worldwide, norovirus is responsible for approximately 200,000 deaths each year.
Conversely, SARS, the last major coronavirus outbreak, infected 8,098 individuals, killing 774, 8 of which were in the U.S.
Proactive Measures to Prevent Outbreaks
Preventing outbreaks is surprisingly simple and comparatively cost-effective, especially when confronted with the alternative.
Step 1.  Vaccinate - Get them, keep them up to date, and offer them your employees as part of a larger workplace wellness program.
Step 2.  Educate - Hand hygiene and awareness programs are more effective when backed by ongoing educational reminders.
Step 3.  Participate - Give your students and employees a chance to get well and prevent the spread of germs throughout your classroom or workplace by insisting that they stay at home.  Give them the opportunity to keep up with their work through remote working and learning programs.
Step 4.  Disinfect - Regular deep cleaning programs focused on hotspot disinfection and cleaning for health significantly reduces workplace and classroom acquired illness.
References & Resources
Takeaway
More and more, Americans are becoming increasingly aware of their environments and the impact various aspects of those environments have on their health--specifically germs and bacteria, as well as the chemicals used to remove them.
It is commendable that more people are taking proactive measures to protect their health.
However, more can and should be done to ensure the health of others, and it only takes about 20 seconds--washing your hands after using the restroom, before eating, or after coughing or sneezing.
Combining that one activity with high-performance cleaning for health programs that include:
No-touch cleaning systems.
Electrostatic disinfection.
Cross-contamination prevention, and;
Cleaning for health programs;
have been shown to significantly improve the overall health and performance of facility occupants with a high rate of return on investment over a short period.
If you would like more information regarding the effectiveness of high-performance infection prevention and control measures, or if you would like to schedule a free, no-obligation onsite assessment of your facility's custodial needs, contact us today for a free quote!
In Bakersfield CA, call (661) 437-3253
In Fresno CA, call (559) 206-1059
In Valencia CA, or Santa Clarita CA, call (661) 437-3253
In Palmdale CA, or Lancaster CA, call (661) 371-4756