The first case of the Novel Coronavirus--2019 nCoV--in the United States was recently confirmed by the U.S. Centers for Disease Control and Prevention (CDC).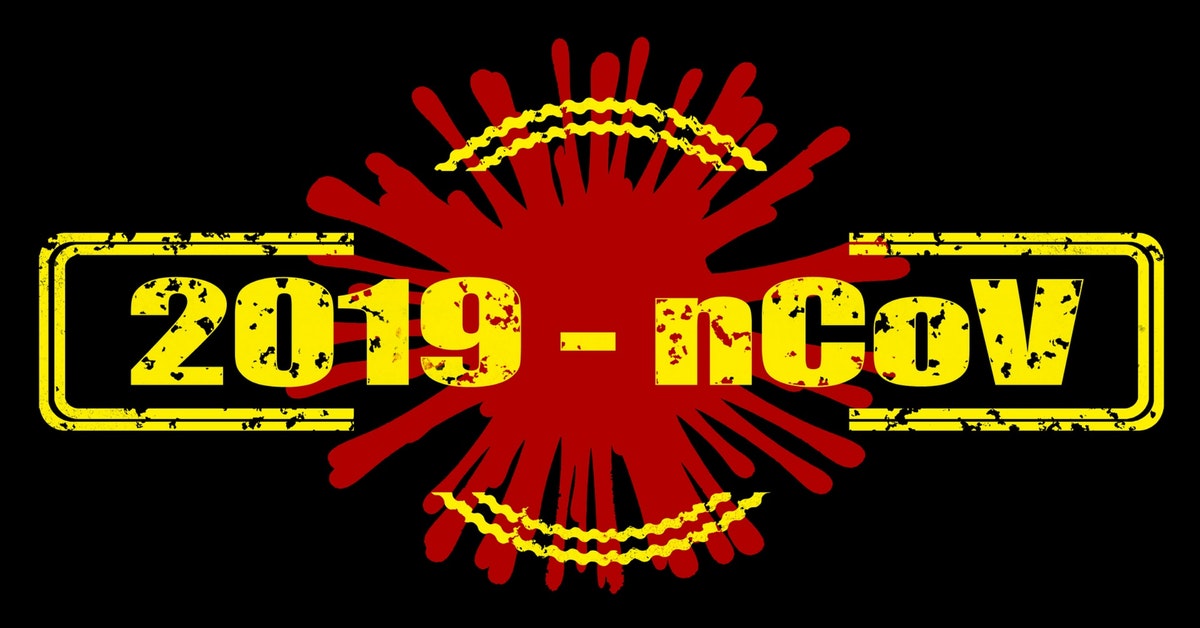 2019 Novel Coronavirus
Public health screenings have been instituted at 3 U.S. airports after a case of novel coronavirus 2019 nCoV was confirmed by health officials.
The Centers for Disease Control and Prevention (CDC) and the Department of Homeland Security's Customs and Border Protection has implemented enhanced health screenings to detect ill travelers traveling to the United States on direct or connecting flights from Wuhan, China.

The activity is in response to an outbreak in China caused by a novel coronavirus (2019 nCoV), with exported cases to Thailand and Japan.

Screenings began Friday at three major airports: San Francisco International Airport, John F. Kennedy International Airport and Los Angeles International Airport.
The unnamed individual had returned to the U.S. from Wuhan, China, and is presently being treated at a hospital in Washington State.
What is Coronavirus?
Coronaviruses encompass a wide range of viruses, some of which lead to severe respiratory issues in humans, while other variations circulate among animals.
On occasion, coronavirus will evolve and jump species to infect humans--ultimately evolving to spread from human to human--as was the case with Severe Acute Respiratory Syndrome (SARS) and Middle East Respiratory Syndrome (MERS).
According to Chinese health officials, the current assumption is that the virus has only jumped species from animals to humans, and no case of human to human transmission has been reported.
China health officials report that most of the patients infected with 2019-nCoV have had exposure to a large market where live animals were present, suggesting this is a novel virus that has jumped the species barrier to infect people.

Chinese authorities additionally report that several hundred health care workers caring for outbreak patients are being monitored and no spread of this virus from patients to health care workers has been seen.

They report no sustained spread of this virus in the community, however, there are indications that some limited person-to-person spread may have occurred.

CDC is responding to this outbreak out of an abundance of caution, ready to detect people infected with 2019-CoV.

Public Health Screening to Begin at 3 U.S. Airports for 2019 Novel Coronavirus ("2019-nCoV")
What is the Concern?
While health officials in China claim there is no evidence of the novel coronavirus evolving to spread from human to human, U.S. health officials appear uncertain, though any threat to the American public appears to be minimal.
While originally thought to be spreading from animal-to-person, there are growing indications that limited person-to-person spread is happening, though it's unclear how easy it is spreading.

The confirmation that some limited person-to-person spread with this virus is occurring in Asia raises the level of concern about this virus, but CDC continues to believe the risk of 2019-nCoV to the American public at large remains low at this time.
Presently, the fear is that the novel coronavirus will advance to the level of SARS, which, while considered mild by the standards of worldwide outbreaks, led to 8000 confirmed cases in 26 countries, killing nearly 800 people.
Safe Travel Practices
Those traveling to and from China should take extra precautions, especially where close contact with animals is likely.
Additional practical safety precautions include standard hand hygiene and awareness, especially while traveling through an airport, which commonly plays host to numerous viruses, including coronavirus.
According to research conducted by officials in Finland at the Helsinki-Vantaa airport, of the 90 surfaces identified as germ hotspots, 30% tested positive for coronavirus--the most heavily contaminated being:
A plastic toy in the children's play area.
The plastic containers used in the security checkpoint area.
Handrails on stairs and escalators.
Buttons on the payment terminal at the airport pharmacy, and;
Desks and glass dividers at passport counters.
Source:
References & Resources
Takeaway
Addressing concerns regarding viral outbreaks of any kind requires a multi-pronged approach by experienced service providers using the latest equipment and protection, including:
No-touch cleaning appliances.
Electrostatic disinfection appliances, and;
Disposable microfiber towels and mop heads for outbreak response and color-coded microfiber for routine preventative hotspot cleanup.
Approaching infection prevention and control in this manner reduces occupant and service provider exposure to germs and bacteria while ensuring the highest standards of cleanliness and hygiene.
If you would like more information regarding the effectiveness of high-performance infection prevention and control measures, or if you would like to schedule a free, no-obligation onsite assessment of your facility's custodial needs, contact us today for a free quote!
In Bakersfield CA, call (661) 437-3253
In Fresno CA, call (559) 206-1059
In Valencia CA, or Santa Clarita CA, call (661) 437-3253
In Palmdale CA, or Lancaster CA, call (661) 371-4756