2019 is coming to an end, and it's time for us to look back at what made this year great so that we can plan ways to make 2020 even better!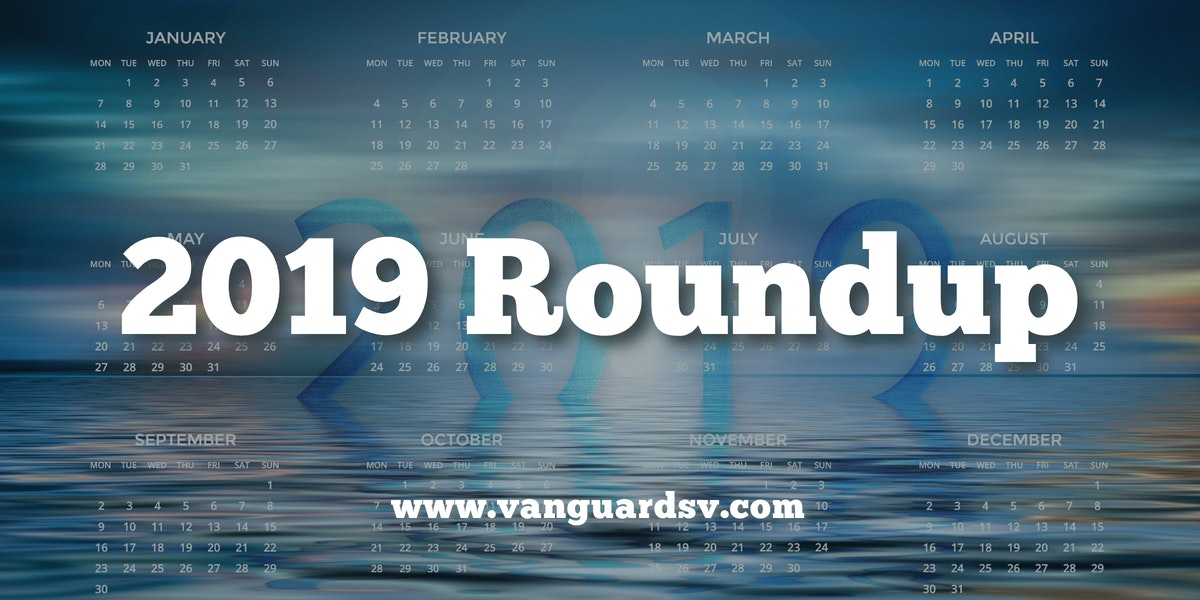 Our Most Popular Cleaning Content for 2019
2019 was our biggest year yet, here at Vanguard Cleaning Systems® of the Southern Valley, and we wanted to review some of our most popular content with you so that you and your teams can effectively plan out a healthy and productive 2020.
Hand, Foot, and Mouth Disease
Coming in at the number one spot was an article from 2018 regarding the dangers of, and methods to address and prevent the spread of hand, foot, and mouth disease (HFMD).
HFMD is a nasty virus that almost exclusively sees outbreaks among young children due to their tendency to put things in their mouths and can lead to a host of painful symptoms, including:
Mouth sores.
A rash on the face, hands, and feet.
A fever, and;
Malaise.
But, in rare cases, can cause:
Viral or aseptic meningitis.
Encephalitis or polio-like paralysis, and;
A loss of fingernails or toenails.
See Also:
Cleaning for Hand, Foot, and Mouth Disease
Cleaning Checklists
This year, we took a look at standardized cleaning and how it can help schools and businesses streamline their processes and ensure competency and safety while maximizing financial and other resource investment.
One of the simplest, most practical methods for standardizing a facility's cleaning and maintenance programs is the establishment of a detailed and living--meaning it is regularly updated--cleaning checklist.
Checklists aid custodial teams in efficiency and service delivery while ensuring critical areas are addressed with the right chemicals and tools according to a specific schedule.
Additionally, a checklist helps facilities managers and business owners utilized feedback from building occupants to ensure maximum satisfaction, health, and safety.
Take a look at our most popular checklists from 2019:
Dealing With Bad Smells
Office and restroom odors negatively impact occupant productivity, health, and job satisfaction, adversely affect indoor air quality, which contributes to sick building syndrome, drives away customers, and will likely lead to damaging online reviews that can be nearly impossible to escape in the short-term.
According to both customers and office workers, nothing says 'we don't care about you or your business' like a dirty, smelly office or business, especially when that smell comes from the bathroom.
The challenges can range from environmental to systemic--inadequate ventilation due to poorly designed airflow systems to lack of motivation and training on the part of the custodial staff, both of which require advanced management practices to ensure the most productive outcomes for everyone.
Take a look at some of our tips here:
Hand Hygiene
Hand hygiene and awareness are and will continue to be, one of the most important topics we discuss regarding occupant and facility health and safety.
Outbreaks of all kinds have become increasingly more common while our reliance on antibiotics has laid the groundwork for a potentially hazardous future--specifically, the rising threat of antibiotic-resistant superbugs.
Fortunately, studies have shown that combining advanced janitorial services focused on cleaning for health first with regular handwashing with plain ole soap and water can have a tremendous impact on the health and hygiene of any facility and its occupants.
For those that require visual reinforcement as to why hand hygiene is so important, check out:
And, for a complete rundown of the U.S. Centers for Disease Control and Prevention (CDC) guidelines, check out:
Takeaway
2019 saw a lot of amazing trends in the cleaning industry, with new technologies taking the industry by storm, promising a cleaner and healthier world without the toxic byproducts and waste of conventional methods from the past.
Additionally, the increase in scientific studies and reviews have revealed strategic methods for increasing student and workforce productivity by making simple adjustments to our indoor environments, hygienic practices, and cleaning procedures.
If you would like more information regarding the effectiveness of high-performance infection prevention and control measures, or if you would like to schedule a free, no-obligation onsite assessment of your facility's custodial needs, contact us today for a free quote!
In Bakersfield CA, call (661) 437-3253
In Fresno CA, call (559) 206-1059
In Valencia CA, or Santa Clarita CA, call (661) 437-3253
In Palmdale CA, or Lancaster CA, call (661) 371-4756