High-quality hand hygiene practices--dubbed the 'do it yourself vaccine'--is one of the single most important actions we can take to help prevent the spread of illness.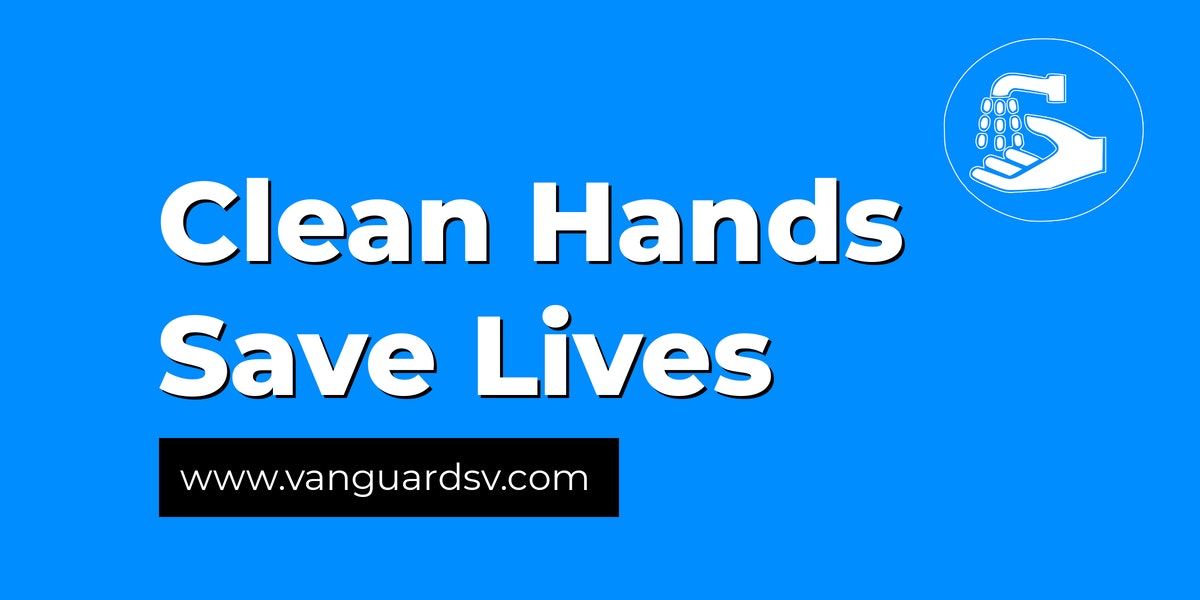 The Six-Step Handwashing Method That Saves Lives
Washing your hands, especially before and after certain activities is one of, if not the best method for preventing the spread of illness, even among those who are vaccinated.
According to the U.S. Centers for Disease Control and Prevention (CDC);
Regular handwashing, particularly before and after certain activities, is one of the best ways to remove germs, avoid getting sick, and prevent the spread of germs to others.

It's quick, it's simple, and it can keep us all from getting sick.

Handwashing is a win for everyone, except the germs.
Preventing the Spread of Illness
Germs are most commonly spread through touch--typically, we touch a contaminated surface and then rub our eyes, nose, face, or mouth--thereby passing the germ along into our system.
Additionally, we spread germs by contacting contaminated surfaces or food, and then touching other surfaces--a process generally referred to as cross-contamination.
Finally, germs can be spread by contaminating our own hands by failing to wash after coughing, sneezing, or--disturbingly--using the restroom, and then touching a surface, person, or food.
According to the CDC, washing our hands at critical times during the day can help reduce:
The number of people who get sick with diarrhea by 23-40%.
Diarrheal illness in people with weakened immune systems by 58%.
Respiratory illnesses, like colds, in the general population by 16-21%.
Absenteeism due to gastrointestinal illness in schoolchildren by 29-57%.
Source:
When to Wash Your Hands
To help prevent the spread of germs and bacteria, the CDC recommends washing your hands:
Before, during, and after preparing food
Before eating food
Before and after caring for someone at home who is sick with vomiting or diarrhea
Before and after treating a cut or wound
After using the toilet
After changing diapers or cleaning up a child who has used the bathroom
After blowing your nose, coughing, or sneezing
After touching an animal, animal feed, or animal waste
After handling pet food or pet treats
After touching garbage
Source:
The Six-Step Handwashing Method
The best method for washing your hands, removing germs, and eliminating the spread of disease is to:
Wet your hands with clean water.  It doesn't matter if it's cold or warm.
Lather your hands with soap.  Make sure to get the tops of your hands, between your fingers, as well as your thumbs, and fingernails.
Scrub your hands for a minimum of twenty seconds.  A recommended method is to scrub your palms together for five seconds, then the backs of both hands for another five seconds apiece, then each thumb for an additional five seconds, and then finish by scrubbing your fingernails with the palm of the opposite hand for a final five seconds per hand.
Rinse your hands under clean running water.  The recommended method is to gently scrub the soap off of your hands in a downward motion, into the sink, and away from your body.
Dry your hands.  At home or in a hospitality environment, take advantage of a clean, dry hand towel.  In public restrooms, it is advisable that you use paper towels as opposed to air-blown hand dryers when available to avoid potentially contaminating your hands after washing.
Apply hand sanitizer.  Applying a liquid hand sanitizer after exiting the restroom will help kill any lingering germs or bacteria.  Apply the liquid liberally and allow it to air dry as opposed to rubbing it until it evaporates.
References & Resources
Takeaway
We live in a world where vaccination numbers are declining while the emergence of antibiotic super-bugs is increasing.
Conventional cleaning methods have proven inadequate to protect ourselves and our loved ones.
Advanced infection prevention and control measures combined with environmentally-preferable cleaning products have proven effective, but the wide-scale adoption of these services has been slow--likely as a result of an unscrupulous marketing practice commonly referred to as 'green-washing'.
As individuals, this leaves us with few options other than to, quite literally, take matters into our own hands and see to our own health by rigorously implementing proven handwashing practices into our lives.
If you would like more information regarding the effectiveness of high-performance infection prevention and control measures, or if you would like to schedule a free, no-obligation onsite assessment of your facility's custodial needs, contact us today for a free quote!
In Bakersfield CA, call (661) 437-3253
In Fresno CA, call (559) 206-1059
In Valencia CA, or Santa Clarita CA, call (661) 437-3253
In Palmdale CA, or Lancaster CA, call (661) 371-4756