Recently, a spate of school closures due to preventable illness have headlined the news, underscoring the importance of high-quality infection prevention and control programs, especially among vulnerable groups, such as young children.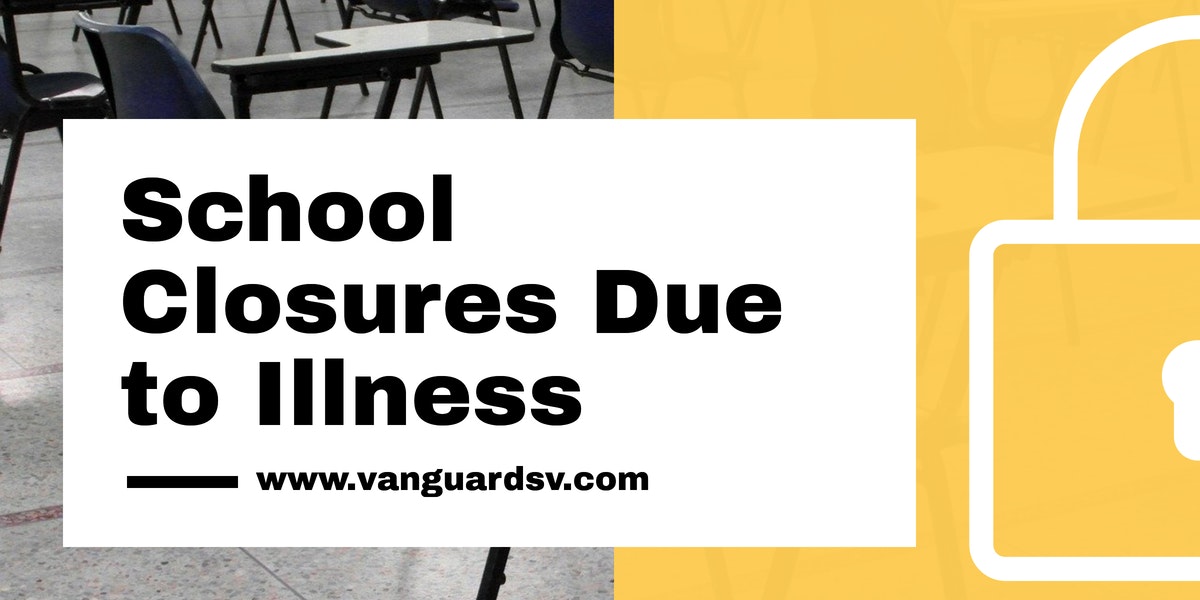 Schools Closing Due to Preventable Illness
Norovirus outbreaks have topped the headlines in the local and national news lately, resulting in the closure of multiple schools and potentially costing the U.S. economy millions of dollars in economic and healthcare costs.
A recent and extreme example of this occurred at the Mesa County Valley School District, which closed all of its schools, sending home more than twenty thousand students and more than 2700 teachers for several days.
The district closed due to a combination of undisclosed viral outbreaks--though the symptoms match those of norovirus--after a significant number of students began calling in sick.
According to the district's website;
Palisade High School closed mid-day Thursday, Nov. 14 and all day Friday, Nov. 15 due to 30% of students calling in sick or leaving school sick last Thursday.

Mt. Garfield Middle School closed mid-day Monday and re-opened on Wednesday, Nov. 20, but will close early due to increased absenteeism.

Rocky Mt. Elementary School is also closed today, Nov. 20, and charter school Juniper Ridge Community School is closed for the remainder of the week.
Another norovirus outbreak struck the U.S. Air Force Academy, taking out a reported 1 in 10 cadets.
According to The Gazette;
A stomach flu has laid low 1 in every 10 cadets at the Air Force Academy since late October, and the school's medics are working with public health authorities and reinforcements from other bases to treat the sick.

The academy has dealt with rapidly spreading illnesses before, once dealing with a flu outbreak during basic training that kept hundreds of cadets in their tents.

Hundreds of Air Force Academy cadets sickened in norovirus outbreak
Another norovirus outbreak just before Thanksgiving led to the closure of the Albany school district, which made the decision to close all of its schools due to the short week and after numerous parents chose to keep their children home.
According to KGW8;
Albany school district officials on Monday announced that all schools will be closed for the rest of the week after a flu outbreak swept schools late last week.

The decision was made after consulting with the Oregon Health Authority and Linn County Health Department.

The district canceled classes at Periwinkle Elementary School on Monday after a flu outbreak swept schools late last week.

Many parents at other schools kept their children home.

Albany schools closed for remainder of week after stomach virus outbreak
The Economic Cost of School Closures
Though the policy likely varies from district to district, as a general rule of thumb, school districts will:
Implement increased cleaning and disinfection services once absences exceed 10%, and;
Begin closures once absences reach or exceed 20%.
The decision to do so is not taken lightly, as the economic impact can be astronomical.
According to the Brookings Institution;
We give estimates of both the direct economic and health care impacts for school closure durations of 2, 4, 8, and 12 weeks under a range of assumptions.

We find that closing all schools in the U.S. for four weeks could cost between $10 and $47 billion dollars (0.1-0.3% of GDP) and lead to a reduction of 6% to 19% in key health care personnel.

These should be considered conservative (i.e., low) economic estimates in that earnings rather than total compensation are used to calculate costs.

Economic Cost and Health Care Workforce Effects of School Closures in the U.S.
Norovirus Prevention
Presently, there are no vaccinations available for norovirus.
Fortunately, it is relatively simple to treat and prevent by following a few simple guidelines, including:
Practice Proper Hand Hygiene - Scrubbing your hands with soap and water for at least twenty seconds after using the restroom, cleaning, coming into contact with a contaminated surface, and before eating will eliminate the most significant personal dangers.  Following up with hand sanitizer is highly advisable, especially after using the restroom.
Follow Safe Food Prep and Handling Guidelines - Wash fruits and vegetables before preparing or serving, and thoroughly cook all shellfish, seafood, and poultry.
If You're Sick, Don't - If you're sick, avoid contact with others as much as possible.  Don't prepare their food, and don't attempt to provide care for others, especially young children or the elderly.
Clean and Disinfect - Regular cleaning and disinfection with a multipurpose product is more than sufficient to remove norovirus from surfaces.  Additional high-contact surface disinfection with cleaning wipes will also significantly reduce exposure and the chance of an outbreak.  Studies have shown that schools benefit greatly from regular daily disinfection applications from an electrostatic disinfection appliance.
Wash Your Clothes - Immediately launder all clothing soiled with vomit or feces with special care by avoiding the use of an agitator, if possible.  Make certain to wear protective gloves, and wash your hands when done.
References & Resources
Takeaway
Preventing school closures as a result of widespread norovirus or other virulent illness requires an ongoing effort by custodial staff, school faculty, parents, and students.
The potential economic and healthcare costs of norovirus outbreaks pale in comparison to the toll on human life--averaging roughly 570-800 deaths per year in the U.S.
Hand hygiene is key to prevention, but routine high-performance surface cleaning and disinfection is mandatory.
If you would like more information regarding the effectiveness of high-performance infection prevention and control measures, or if you would like to schedule a free, no-obligation onsite assessment of your facility's custodial needs, contact us today for a free quote!
In Bakersfield CA, call (661) 437-3253
In Fresno CA, call (559) 206-1059
In Valencia CA, or Santa Clarita CA, call (661) 437-3253
In Palmdale CA, or Lancaster CA, call (661) 371-4756