To no one's surprise, certain areas in public restrooms can be pretty gross, but what may be surprising to many is that it's almost never the toilet seat.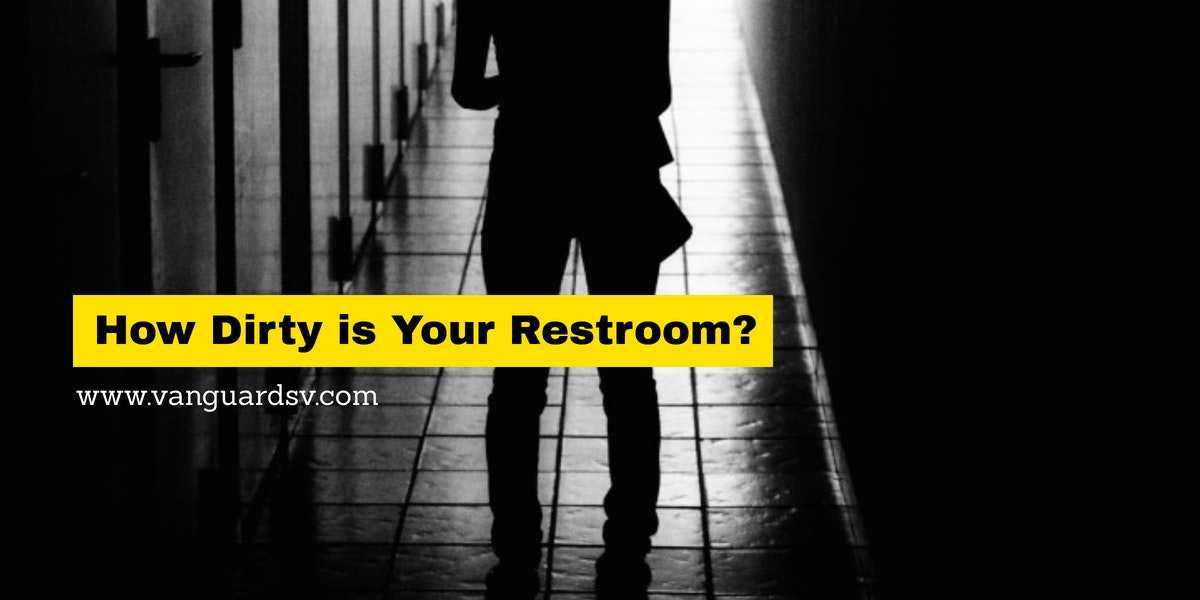 How Dirty are Public Restrooms?
Public restrooms are everywhere, and Americans use them a lot.
[...] nearly 60 percent of Americans say they use a public restroom one to five times a week.

For others, it's a very good thing because 21 percent visit them at least six, if not 15 or more, times a week.

Who's using public restrooms the most?

It might be a surprise but it's not the 55 and older crowd.

By far, 18-34 year olds utilize public restrooms the most frequently with three to 10 stops a week.

Unfortunately, nearly 70 percent of Americans report that they've had an unpleasant experience.
Unfortunately, public restrooms are notoriously tricky to keep clean.
According to a recent study conducted at San Diego State University and published by Applied Environmental Microbiology, who cleaned and then tested several restrooms for germs and bacteria;
Within one hour of sterilization, the bathrooms were completely recolonized with microbes — just as plants rapidly arrive and populate a newly emerged island.

Fecal bacteria dominated, including on toilet seats and on soap dispensers — about 45 percent of the bacteria there were of fecal origin.

In all, the scientists found genetic traces of more than 77,000 distinct types of bacteria and viruses.
Just what kinds of viruses can be found in public restrooms?
According to WebMD;
[...] there can be plenty of bugs lying in wait in public restrooms, including both familiar and unfamiliar suspects like streptococcus, staphylococcus, E. coli and shigella bacteria, hepatitis A virus, the common cold virus, and various sexually transmitted organisms.
The Filthiest Places in Public Restrooms
While it's relatively common knowledge that high touch points, such as stall and toilet handles, are pretty filthy, there are even worse locations that can harbor and spread disease, often due to the difficulty in cleaning them, including:
Around and behind the toilet bowl.
Any surface covered in bodily fluids, and;
The tile grout.
However, a new study conducted by researchers at the University of Michigan Health System found that the inside of sink faucets was covered in germs.
The inside of faucets where you can't clean were much dirtier than expected.

Potentially hazardous germs in and around sinks present a quandary for infection preventionists, since having accessible sinks for hand washing is so integral to everything we promote.

They found that a shallow depth of the sink bowl enabled potentially contaminated water to splash onto patient care items, healthcare worker hands, and into patient care spaces – at times at a distance of more than four feet from the sink itself.
What to do About It
Despite the apparent nastiness of many, even well-cleaned public bathrooms, there are several things occupants and facilities managers can do to ensure public health and safety.
For starters, occupants can and should do a better job of paying attention to their own personal habits and hygiene, such as applying hand sanitizer after exiting the restroom to remove any residual germs that may have been picked up from the faucet or soap dispenser.
Facilities managers can cost-effectively address many of their challenges by:
Using microfiber to clean all the various fixtures and surfaces.
Using a vacuum scrubber on the floor, and;
Regularly disinfecting everything with an electrostatic disinfection appliance, which can efficiently address all the missed areas where germs in a fully sanitized facility are hiding.
References & Resources
Takeaway
Public restrooms have such a bad reputation; it can lead to severe anxiety issues in many individuals.
While some of the reputations are blown out of proportion, much of it is well deserved, and often due to an absence of continuous monitoring and high-quality service--byproducts of high janitorial turnover rates and the cost of delivering the level of service occupants expect.
Fortunately, technologies have advanced to the stage where a thorough cleaning and surface disinfection can be performed quickly and cost-effectively by one or two well-trained service providers.
If you would like more information regarding the costs and benefits of a clean, well-maintained public restroom facility, or if you would like to discuss the incredible benefits of electrostatic disinfection, contact us today for a free quote!
In Bakersfield CA, call (661) 437-3253
In Fresno CA, call (559) 206-1059
In Valencia CA, or Santa Clarita CA, call (661) 437-3253