A driving force behind the move from cleaning for appearance to cleaning for health has been the scientifically supported realization that synthetic cleaning chemicals have contributed significantly to low-quality indoor air--leading one scientist to dub indoor air pollution "the new tobacco."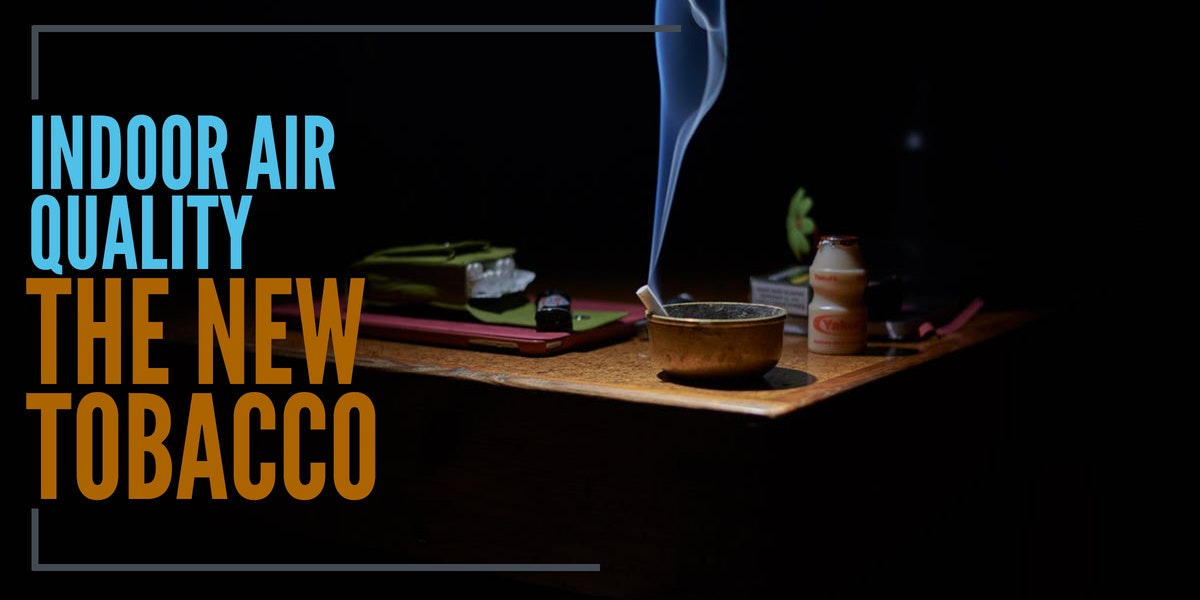 Cleaning for Healthier Indoor Air
It should come as no surprise to anyone that occupying a dirty environment or breathing dust and toxic fumes from commercial cleaning products are unhealthy and potentially dangerous.
What may shock many is to discover just how dangerous the risks are.
In the last several years, a growing body of scientific evidence has indicated that the air within homes and other buildings can be more seriously polluted than the outdoor air in even the largest and most industrialized cities.

Other research indicates that people spend approximately 90 percent of their time indoors.

Thus, for many people, the risks to health may be greater due to exposure to air pollution indoors than outdoors.

In addition, people who may be exposed to indoor air pollutants for the longest periods of time are often those most susceptible to the effects of indoor air pollution.

Such groups include the young, the elderly, and the chronically ill, especially those suffering from respiratory or cardiovascular disease.
Indoor air pollution comes from multiple sources, including dirt, dust, pollen, mold, bacteria, paint, carpet, and the products we use to clean and presents a severe health concern for multiple vulnerable demographics.
Not only do soil and other contaminants degrade the value of your home if not addressed, they cause health risks to the inhabitants.

All people have some health risk when exposed to VOC's, pollen, dust, dust mites, pet dander, bacteria and mold. World Health Organization director-general Dr. Tedros Adhanom Ghebreyesus, says air pollution is "the new tobacco."

However these pollutants "may be contributing to larger health issues or harboring contaminants that could cause serious problems for people with respiratory health conditions, autoimmune disorders or some environmental allergies.
Fortunately, there are several steps that school administrators, business owners, and office managers can take to improve indoor air quality and reduce the risks to students, guests, and workers.
Addressing Indoor Air Quality Challenges With Green Cleaning
Addressing high levels of indoor air pollution is not a simple or straight forward matter.
Increasing air flow through the facility can help, unless the air is pulled from an outdoor environment that is heavily polluted or high in pollen or dust, as well as conflicting with recommended facility weathering and energy conservation protocols.
Another common allergen source is the ever-present cockroach--even dead ones can cause adverse reactions--but spraying for them can contribute to the issue as opposed to combat it.
Compounding the issue are the conflicting recommendations for or against air cleaners--the U.S. Environmental Protection Agency (EPA) says there is no evidence that they support healthy indoor air while the Asthma and Allergy Foundation of America (AAFA) recommends placing several Certified Asthma and Allergy Friendly air cleaners throughout your home or office.
Ultimately, the only clear solution is to identify the source of the pollution and remove it, including:
Deep cleaning or replacing the upholstery, furniture, carpets, and rugs.
Vacuuming regularly with a commercial-grade HEPA filtered vacuum.
Removing dust everywhere, starting high and working down.
Weatherizing breach points, such as doors, windows, and ventilation systems to ensure unwanted outdoor air is not bleeding into your building.
Sealing up points of entry to prevent cockroach and other pest incursions.
Evaluating garbage storage and disposal practices to ensure it is not attracting cockroaches or off-gassing volatile organic compound gasses (VOCs) into your building, and;
Cleaning with EPA certified Safer Choice or U.S. Green Building Council (USGBC) certified green cleaning products.
References & Resources
Takeaway
A simple method for determining the quality of your facilities indoor air is to have it tested by a certified inspector.
However, removing the sources of the pollution permanently is likely going to be more complicated, and involve a complete overhaul of your organization's cleaning and infection control procedures.
Fortunately, outsourcing these requirements is a cost-effective and proven method for significantly improving the level of cleanliness, health, and safety of your facilities and its occupants.
If you would like to learn more about the advantages of cleaning for health vs. cleaning for appearance or would like to schedule a free onsite assessment of your organization's indoor air quality issues and custodial needs, contact us today for a free quote!
In Bakersfield CA, call (661) 437-3253
In Fresno CA, call (559) 206-1059
In Valencia CA, or Santa Clarita CA, call (661) 437-3253