High-quality, customer-focused service ranks as the number one concern facing facility executives when dealing with commercial cleaning services vendors, followed by the need for a comprehensive services offering, and green cleaning.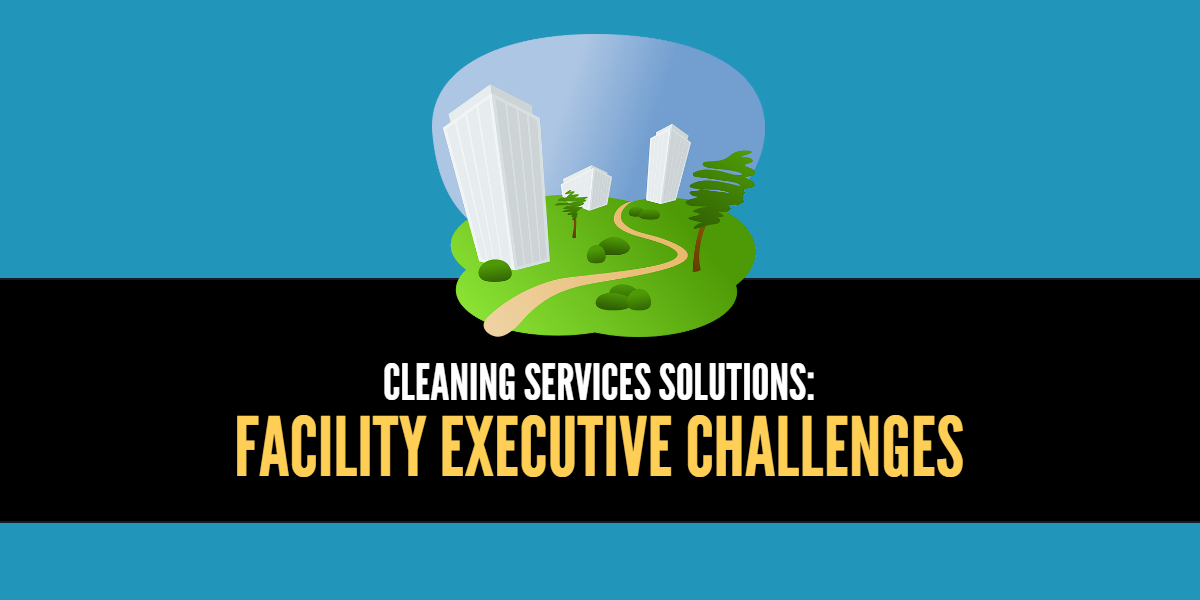 Cleaning Services Solutions to Address Challenges Facing Facility Executives
Facility managers face increasing pressure to provide a clean and healthy working environment, at a cost-effective rate, while ensuring the satisfaction of building occupants.
Some of the most common complaints facility managers receive from tenants revolves around an unclean appearance, with the most common complaints involving restroom cleanliness and supplies.
Surveys have shown that facilities maintenance spending has begun to shift towards vendors capable of implementing a comprehensive series of services within their vertical offering, such as deep carpet extraction, floor stripping, and finishing, as well as green cleaning.
The same survey showed an increased focus on security practices--meaning the custodial staff is attired in identifiable uniforms and wearing identification information or badges.
To realize these goals, businesses will need to focus on retaining the services of established green cleaning providers with a proven history of industry excellence, as evidenced by relevant certifications and partnerships, with a track record of customer-focused service and performance.
Money Talks
In any economy, businesses will spend money on consistent quality of service delivery.
Customer service ranks as the #1 factor influencing how much a consumer trusts a company.

In another survey, 92% of companies reported a decline in customer satisfaction, with consumers most disappointed by inconsistent service.

Customer Service Stats: 55% of Consumers Would Pay More for a Better Service Experience
For facilities executives, when it comes to cleaning services, quality of service delivery is often calculated by the volume of tenant complaints.
The most commonly cited (reportedly 2 out of 3) area of complaint is the cleanliness of facility lavatories, as well as the availability of bathroom supplies, such as toilet paper, towels, and soap.
This has led many organizations to seek out vendors capable of facilitating continuous daytime service--commonly referred to as staff augmentation--to address customer demands.
Due to the presence of outsourced custodial staff present during business hours--necessary to meet customer requirements--facility executives have begun to insist on uniformed janitorial staff with easily recognizable identification when onsite to ensure the safety of building occupants.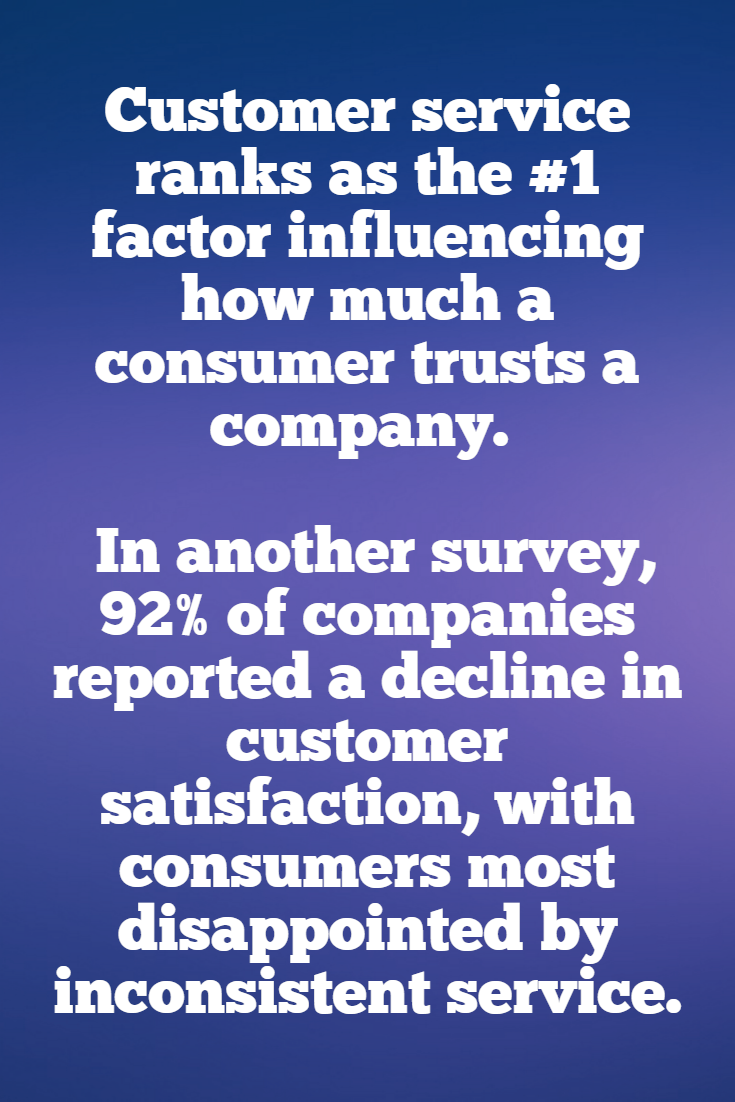 More Than Cleaning
Another emerging trend among facilities executives is the need to simplify management overhead and lower costs by consolidating services under a single vendor.
Aside from the previously mentioned green cleaning, carpet, and floor care, survey data shows property managers favoring:
Window and blind cleaning.
Exterior care, including parking lots and structures, as well as walkways and matting provisioning and cleaning.
Upholstery cleaning.
Infection control services.
Graffiti removal.
Recycling, waste management, and sustainability services.
Facilities services, including watering plants and HVAC maintenance.
Stone care and cleaning.
These services require a vendor with a comprehensive service catalog; sufficient to meet the needs of management while remaining flexible enough to perform the functions around your organization's schedule.
Further, the size of the facility is typically proportional to the cost of the service, meaning large area jobs will need to be well communicated and coordinated--requiring the janitorial vendor facilitate a program enabling clear lines of communication between management and custodial staff to ensure quality and timely completion.
Proof in Partnerships
A distinct advantage of the franchise-based janitorial vendor model is the organizations access to high-level associations and partnerships, such as BOMA and ISSA.
These types of relationships afford master franchise business owners, as well as franchisees, the ability to cost-effectively seek higher education that directly benefits their privately held businesses, ability to earn a living wage, as well as provide up to date technologies and products to ensure your buildings health and cleanliness professionally aligns with your organization's goals.
To that end, especially in light of emerging USGBC and LEED requirements, facilities maintenance and property managers are now seeking, not just outsourced vendors, but individual franchise businesses with the certifications, qualifications, and equipment to match the need for a complete and comprehensive service team.
That level of training comes with a substantial financial investment on the part of the custodial team and vendor and points strongly towards the advantages of an outsourced partnership to offset internal training and educational maintenance costs.
References & Resources
Takeaway
The most valuable information to be gleaned from recent data shows that facility managers and executives are willing to pay for high-quality work, as long as the vendor can maintain a consistent level of customer care while acting as the go-to source for special services and product purchasing, monitoring, and management.
Vanguard Cleaning Systems franchisees always wear distinctive uniforms with name badges, as required.
A communication log book is made available for facility personnel to communicate any needs or neglected areas to the custodial staff to ensure high-quality customer care.
Each franchise business is provided numerous, voluntary educational and training opportunities to help grow their business, as well as provide your company with the highest level of service.
If you would like to learn more about the advantages of green cleaning services and how it can assist your business with maintaining a healthy and productive facility, contact us today for a free quote!
In Bakersfield CA, or Santa Clarita CA, call (661) 395-3009
In Fresno CA, call (559) 473-1790