A recent spike in reported cases of monkeypox infections across the United States has several health officials warning of the potential for the virus to advance to outbreak status.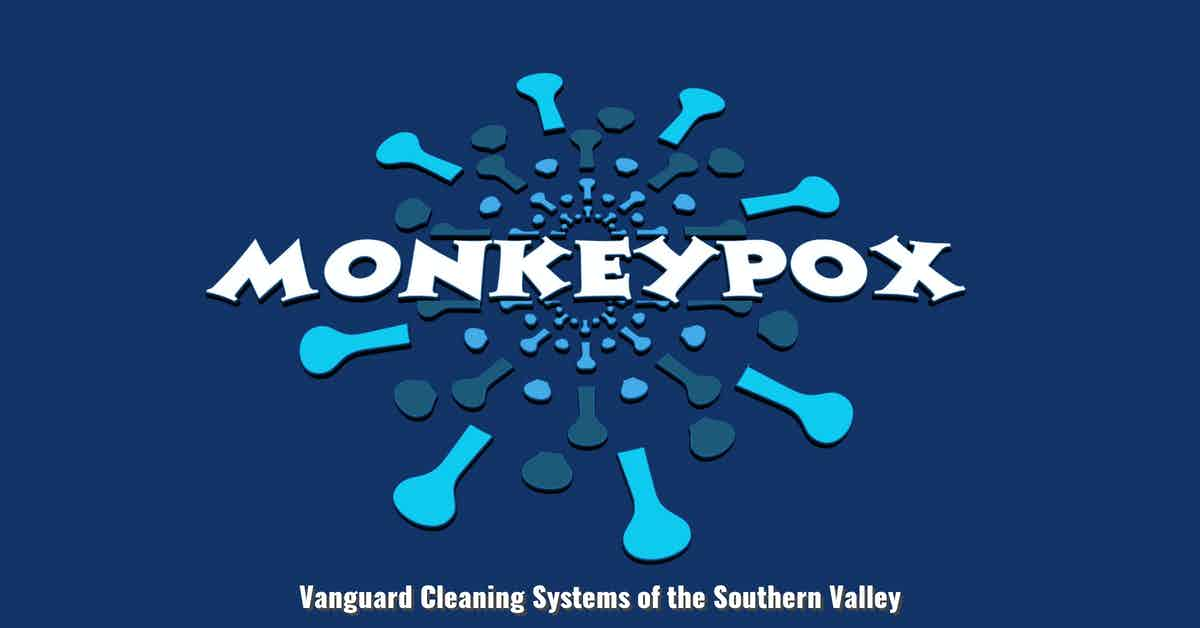 Monkeypox Outbreak in the U.S.
Recently, a spate of reported monkeypox infections has come in from around the globe, originating from countries not commonly associated with the transmission of the virus.
Among the more than 400 confirmed or suspected global cases, 18 have been reported in 8 U.S. states, including California.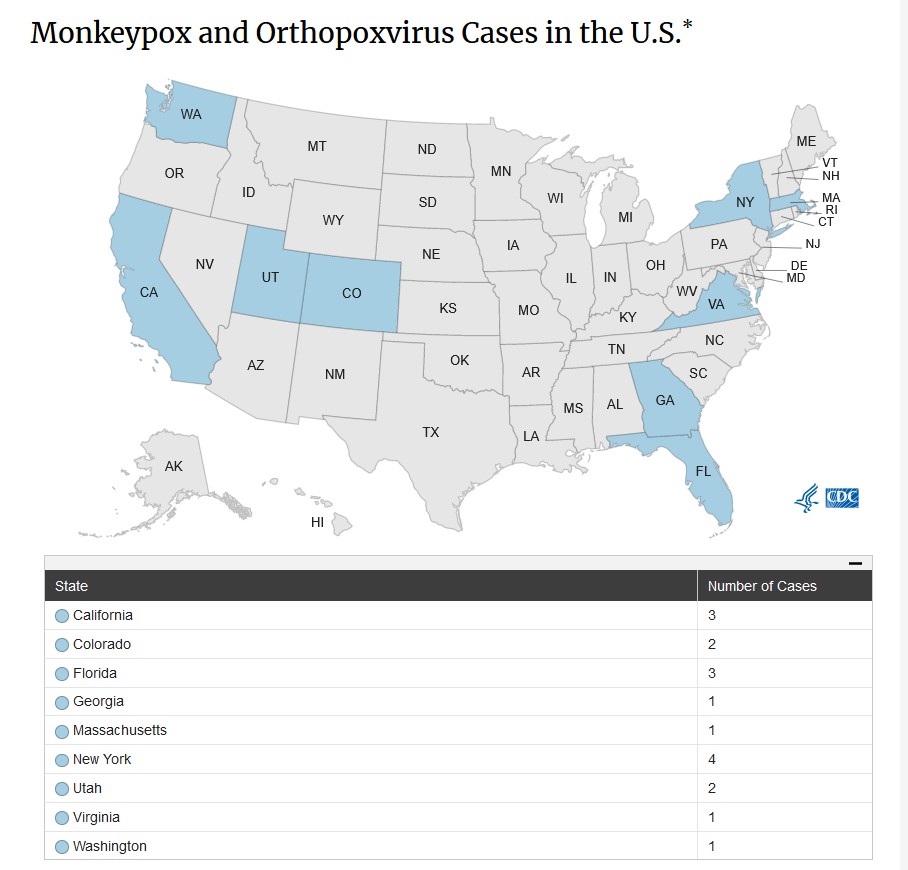 According to CBS News;
A growing number of states now say they are moving to vaccinate some of their at-risk residents against monkeypox, as the U.S. response accelerates to an outbreak that now spans more than 400 confirmed or suspected cases around the world.

In the United States, health officials have tallied up to 13 cases so far in eight states: California, Colorado, Florida, Massachusetts, New York, Utah, Virginia, and Washington.

At least 4 states now offering monkeypox vaccine to at-risk contacts
While it is understandable to draw parallels between the current outbreak and the two-year SARS-CoV-2 pandemic, many health officials remain seemingly unconcerned.
According to a recent article published by the Los Angeles Times;
Unlike the situation two years ago with the then-novel coronavirus, scientists are already familiar with this virus.

They know monkeypox is nowhere near as transmissible as COVID-19, nor is it particularly deadly.

They know how it spreads and how it can be stopped.

Thousands of people contract monkeypox every year from close contact with infected people or animals, primarily in rural parts of western and central Africa.

Even in areas with extremely limited access to healthcare, the survival rate is well over 90%.

Cases have been found in the U.S. and Europe before, but they've always been quickly linked to individuals who recently traveled to a place where the virus is endemic, or who interacted with infected animals.
However, other health officials are concerned, citing both a lack of testing capacity for the pathogen and the fact that several patients with confirmed cases within the U.S. had not recently traveled outside of the country.
According to the Washington Examiner;
The absence of accessible testing for monkeypox threatens an effective early response to the outbreak.

The United States does not make PCR diagnostic tests for monkeypox commercially available, which could make early efforts to forestall an outbreak impossible.

The U.S. has already been caught unawares when it comes to testing for COVID-19, and it took the country months after the pandemic began to catch up.

The Food and Drug Administration did not approve a rapid at-home COVID-19 test until the fall of 2020.

Lack of accessible monkeypox testing threatens response to outbreaks
Further, per the World Health Organization;
Since 13 May 2022, monkeypox has been reported to WHO from 23 Member States that are not endemic for monkeypox virus, across four WHO regions.

Epidemiological investigations are ongoing. The vast majority of reported cases so far have no established travel links to an endemic area and have presented through primary care or sexual health services.

The identification of confirmed and suspected cases of monkeypox with no direct travel links to an endemic area is atypical.

One case of monkeypox in a non-endemic country is considered an outbreak.

The sudden appearance of monkeypox simultaneously in several non-endemic countries suggests that there may have been undetected transmission for some time as well as recent amplifying events.

Multi-country monkeypox outbreak in non-endemic countries: Update
Monkeypox Signs and Symptoms and Spread
According to the U.S. Centers for Disease Control and Prevention, monkeypox infections take approximately 7 to 14 days on average to incubate, but can range from 5 to 21 days.
Initial signs of illness begin with:
A fever.
Headache.
Muscle aches.
Backache.
Swollen lymph nodes.
Chills, and;
Physical exhaustion.
Within 1 to 3 days after the appearance of a fever, the infected patient will develop a rash, typically starting on the face, which then spreads to the rest of the body.
A typical infection lasts approximately 2 to 4 weeks and has a death rate as high as 10%.
Source:
The infection is understood to transmit via close physical prolonged face-to-face contact with another infected person via respiratory droplets or through a bite or scratch from an infected animal.
Monkeypox Preventative Measures
Monkeypox transmission can be prevented through standard infection control measures, specifically:
Isolating contaminated patients.
Wearing proper protective equipment when caring for infected patients or cleaning a space housing a known-infected patient.
Observing recommended hand washing protocols.
Avoiding contact with patients or animals known to be infected with the virus, and bedding or other materials they have recently come into contact with, and;
Maintaining routine enhanced facility cleaning measures and fomite disinfection practices.
References & Resources
Takeaway
As of the time of this writing, health officials are on cautious alert regarding a sudden atypical spike in confirmed monkeypox cases in non-endemic countries, including the U.S.
Given the known methods of transmission and the existence of a vaccine, the likelihood of a COVID-like pandemic remains incredibly low.
Standard safety precautions, including good handwashing practices, enhanced cleaning measures, and routine fomite disinfection services are recommended.
If you would like more information regarding the effectiveness of high-performance infection prevention and control measures, or if you would like to schedule a free, no-obligation on-site assessment of your facility's custodial needs, contact us today for a free quote!
In Bakersfield, CA, call (661) 437-3253
In Fresno, CA, call (559) 206-1059
In Valencia, CA, or Santa Clarita, CA, call (661) 437-3253
In Palmdale, CA, or Lancaster, CA, call (661) 371-4756