As the COVID-19 pandemic transitions into an endemic, many child care facilities and the parents of young children are facing significant challenges.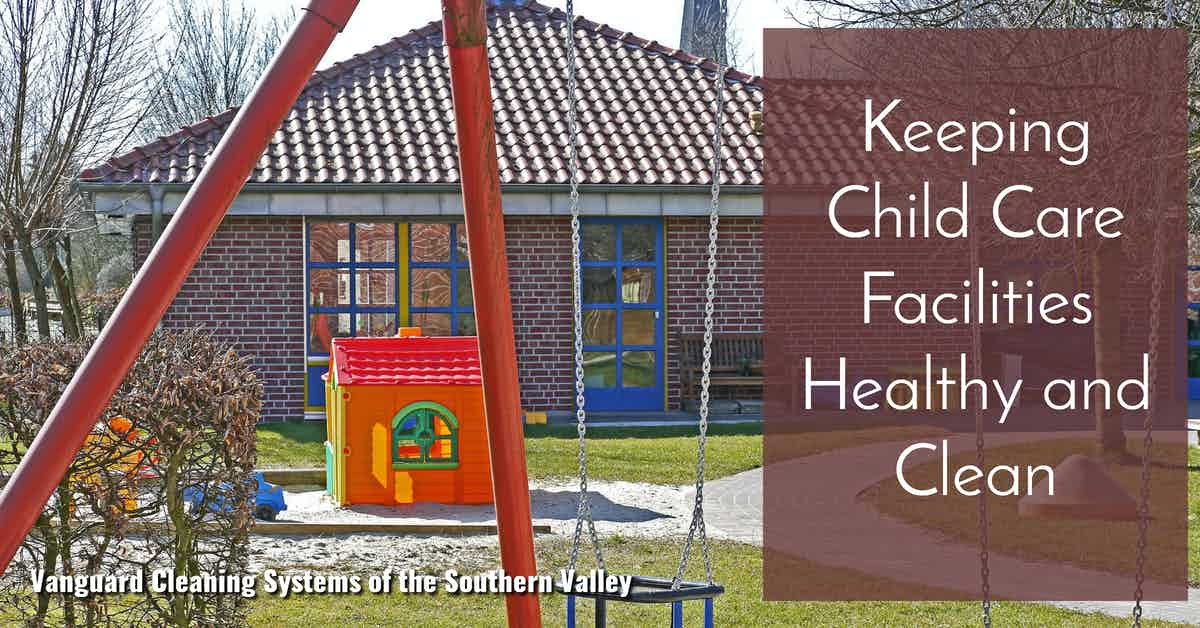 Post-COVID Endemic Challenges Confronting Parents and Child Care Facilities
For many, the COVID-19 pandemic is far from over.
According to data collected in a survey conducted by IPSOS:
22% of parents surveyed said their children's school or childcare center closed as a result of COVID in the last few weeks, and;
55% felt that sending their child to school or daycare was a significant or moderate risk.
Source:
At the same time, child care administrators are struggling both financially and with staffing shortages.
According to the National Association for the Education of Young Children;
[...] upwards of 70% of child care centers are incurring substantial additional costs for staff (72%), cleaning supplies (92%), and personal protective equipment (81%).
Adding to the challenge, child care facilities are considered germ hotspots where infections such as influenza, norovirus, and the common cold spread rapidly.
Children <2 years of age who are attending childcare centers have an increased number of upper and lower respiratory tract infections, including acute otitis media and pneumonia, compared with age-matched children cared for at home.

Approximately 10% to 17% of respiratory tract infections in US children <5 years of age are attributable to childcare attendance.

A prospective cohort study found that 89% of disease episodes among children attending a childcare center are respiratory tract infections.

Another prospective cohort study following 119 childcare attendees through 24 months of age demonstrated a mean annual incidence of 4.2 respiratory tract infections per child during the first year of childcare enrollment and 1.2 per child during the second year of childcare enrollment.
Compounding problems even further--COVID had a significant impact on childcare facilities and workers in the southern San Joaquin Valley and Northern Los Angeles County.
According to Cal Matter;
California child care sites have reported to the state 12,032 cases of COVID-19 and 30 related deaths since the pandemic began. Infections have occurred at nearly one-fifth of all centers or homes — among staff, children, or their parents.

None of the 30 deaths have been children.

The pandemic has led to multiple child care problems in California, including a shortage of care centers, a non-negligible risk of infection even with costly precautions in place, and hardships for child care providers themselves.

Kern County, where Ballesteros operates, has seen 425 reported coronavirus cases at child care centers. Los Angeles County leads the state with 2,702 cases.

More than 12,000 coronavirus cases have been reported at California child care centers
Childcare Facility Cleaning and Safety Tips
Maintaining high levels of health and safety in modern childcare facilities requires:
Good hand hygiene practices.
Daily cleaning.
Routine touchpoint disinfection, and;
Safe storage of cleaning and disinfectant products.
Handwashing Basics
Young children spread germs, including respiratory illnesses, quickly by touching contaminated surfaces and then putting their hands in their mouth or rubbing their face.
Early handwashing education can help halt the spread of infection and save future lives.
Start with the basics:
Wet their hands with clean running water.
Lather their hands with soap.
Scrub their hands for at least 20 seconds.
Rinse their hands off with clean running water.
Then, dry their hands with a clean paper towel.
Daily Cleaning
Daily cleaning tasks should be performed in all occupied areas of a facility.
The areas of primary concern are:
Horizontal surfaces, especially where play or learning occurs or food is consumed.
Restrooms, and;
Floors.
Use a microfiber-based product to clean all hard, non-porous surfaces using a commercial-grade soap-based detergent and vacuum any carpets or rugs.
Touchpoint Disinfection
Disinfectants should:
Be applied sparingly.
Have registered claims with the U.S. Environmental Protection Agency, and;
Be safe for use in childcare environments.
As a general rule of thumb, look for products with low corrosivity that are registered as safe for use around young children on the EPAs Safer Choice list, or are registered and verified with a recognized third-party authority, such as the Environmental Working Group (EWG).
Focus disinfectant applications on germ hotspots, such as:
Sink and restroom fixtures.
Hand sanitation stations.
Desks.
Computer and electronic equipment, and;
Any non-porous hard surface children touch multiple times per day.
Safe Storage
Regardless of how 'green' and safe a product claims to be, ingestion, inhalation, or skin exposure can result in injury, hospitalization, or worse.
Make certain that all cleaning and disinfectant products are stored in a location inaccessible by childcare attendees, and that products are not left out after use.
Additionally:
Increase ventilation to spaces that are being serviced by turning up the AC or opening doors and windows, and;
Ensure residual disinfectant is cleared away after observing the prescribed dwell time to ensure both efficacy and occupant safety.
References & Resources
Takeaway
Improved cleaning for health measures are necessary to ensure the health and safety of childcare attendees and faculty.
Additionally, proper ventilation and cleaning protocols are likely the only methods to avoid additional closures due to pathogen transmission in the facility resulting in additional financial difficulties.
Outsourcing is a proven method for onboarding highly in-demand cleaning and disinfection services and experience for a fraction of the price of maintaining a similar service in-house.
If you would like more information regarding the effectiveness of high-performance infection prevention and control measures, or if you would like to schedule a free, no-obligation on-site assessment of your facility's custodial needs, contact us today for a free quote!
In Bakersfield, CA, call (661) 437-3253
In Fresno, CA, call (559) 206-1059
In Valencia, CA, or Santa Clarita, CA, call (661) 437-3253
In Palmdale, CA, or Lancaster, CA, call (661) 371-4756