A post-pandemic reassessment of disinfectant practices is needed to address the significant public health issues posed by the wide-ranging unsafe disinfectant use employed over the previous two years.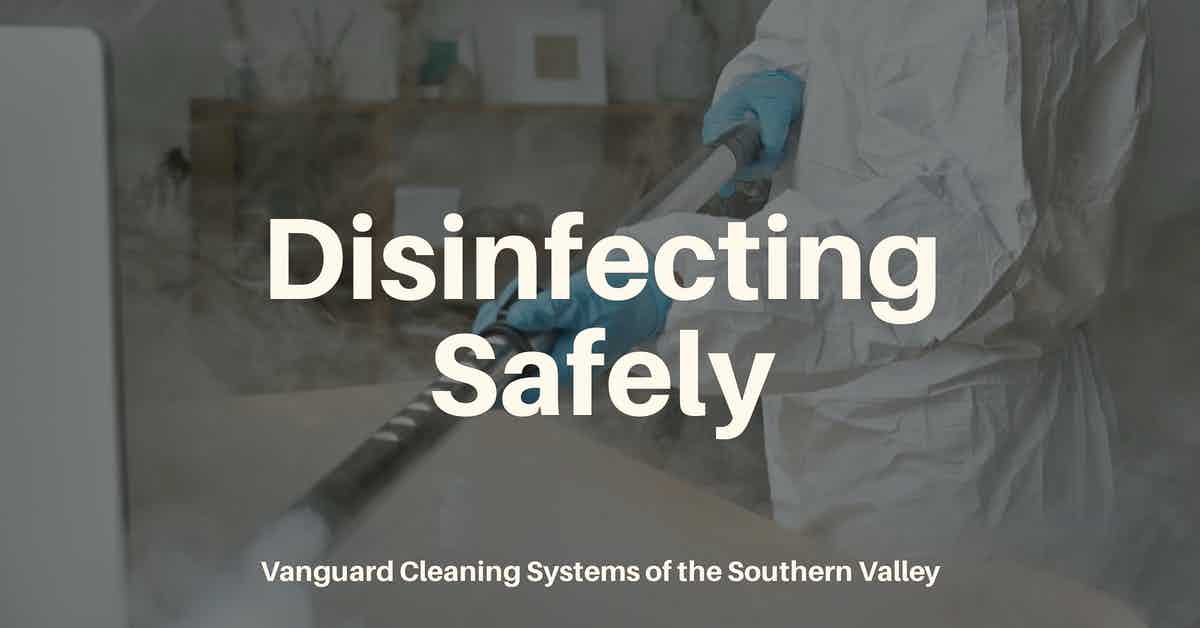 The Impact of Disinfectant Use on Human Health
Conventional commercial disinfectants are toxic, corrosive, and pose significant health and safety risks to the public.
Known health effects of common active ingredients include:
Ethanol - Dermatitis, allergies, redness, itching of the skin and eyes, hypothermia, arrhythmia, possible cardiac arrest, hypoglycemia, ketoacidosis, hypotension, and liver damage.
Isopropanol - Skin irritation, rashes, itching, redness, dryness, central nervous system depression, gastrointestinal tract irritation, gastritis, ketosis, respiratory depression, increased serum creatinine, myocardial depression, hypotension, hypoglycemia, rhabdomyolysis, myoglobinuria, and acute renal failure.
Hydrogen peroxide - Portal vein thrombosis, vomiting, bloating, gas embolism, and skin and mucous membrane irritation.
Formaldehyde - Difficulty breathing, itching, dermatitis, and renal problems.
Iodophors - Irritation and itching
Glutaraldehyde - Epistaxis, allergic contact dermatitis, asthma, and rhinitis.
These chemicals typically enter the human body through one of three routes:
Dermal absorption.
Inhalation, and;
Ingestion.
How Disinfectant Chemicals Enter the Human Body
A significant spike in calls to poison control centers across the U.S. beginning in March 2020 demonstrates a strong correlation between pandemic fear and disinfectant or hand sanitizer misuse.
According to the U.S. Centers for Disease Control and Prevention (CDC);
The daily number of calls to poison centers increased sharply at the beginning of March 2020 for exposures to both cleaners and disinfectants.

The increase in total calls was seen across all age groups; however, exposures among children aged ≤5 years consistently represented a large percentage of total calls in the 3-month study period for each year (range = 39.9%–47.3%).

Further analysis of the increase in calls from 2019 to 2020 (3,137 for cleaners, 4,591 for disinfectants), showed that among all cleaner categories, bleaches accounted for the largest percentage of the increase (1,949; 62.1%), whereas nonalcohol disinfectants (1,684; 36.7%) and hand sanitizers (1,684; 36.7%) accounted for the largest percentages of the increase among disinfectant categories.

Inhalation represented the largest percentage increase from 2019 to 2020 among all exposure routes, with an increase of 35.3% (from 4,713 to 6,379) for all cleaners and an increase of 108.8% (from 569 to 1,188) for all disinfectants.

Cleaning and Disinfectant Chemical Exposures and Temporal Associations with COVID-19 — National Poison Data System, United States, January 1, 2020–March 31, 2020
Presently it is theorized that the documented increase in human exposure to the chemicals in disinfectant products poses likely long-term health risks and occupational safety.
According to ACS Publications;
Humans can be exposed to disinfecting chemicals mainly through dermal absorption, inhalation, and ingestion.

The total exposure and relative contribution of each exposure route vary considerably among the disinfectants.

QACs have been linked to occupational illnesses such as asthma and an increased risk of chronic obstructive pulmonary disease (COPD), whereas excess use of bleach, hydrogen peroxide, or alcohol-based disinfectants can cause respiratory damage and has been linked to an increased risk of developing and controlling asthma.

Recent studies showed that the presence of QACs in human blood has been associated with changes in health biomarkers such as an increase in inflammatory cytokines, decreased mitochondrial function, and disruption of cholesterol homeostasis in a dose-dependent manner.

Therefore, repeated human exposure to disinfectants during the pandemic has raised questions on exposure-related long-term health risks and occupational safety.

Increased Use of Disinfectants During the COVID-19 Pandemic and Its Potential Impacts on Health and Safety
A major driving factor behind the exposure appears to be underestimating the risk posed to users and other building occupants.
According to a research paper published in BMC Public Health;
The research highlighted how only 21% of consumers provided the exact definition of biocide. Nevertheless, the majority of the interviewees seemed not to be aware of when and where they were actually using specific biocidal products.

As a matter of fact, the product types mentioned in the interview often did not correspond to those the researchers actually found in the interviewees' houses.

The highest percentage of the interviewees failed to mention disinfectants used for surfaces (17%).

This type of biocides (PP-BIO-2) is often perceived as simply cleaners with a lower risk associated compared, for example, to Insecticides (PP-BIO-18).

A survey of the Joint Research Centre of the European Commission [34] highlighted that more than half of EU citizens always read the instructions before using pesticides and insecticides, but the reliance on the instructions is less common for other categories of chemical products.

This underestimation of the risk could have led to dangerous exposures, especially regarding disinfectants for surfaces frequently used in the COVID-19 period.

Significant variations of dangerous exposures during COVID-19 pandemic in Italy: a possible association with the containment measures implemented to reduce the virus transmission
Tips for Safer Disinfectant Use
General recommendations for safer use include:
Clean with soap and water first - Commercial-grade soap-based detergents are effective at removing a wide range of bacteria and pathogens, including SARS-CoV-2, from surfaces.
Assess disinfectant use - Only use disinfectants registered with the U.S. Environmental Protection Agency as effective against the germs and bacteria you're combatting.  Additionally, check to see if a safer, effective alternative product is available.
Always follow manufacturer recommendations - Follow all manufacturer recommendations, including dwell time, ventilation recommendations, and requirements for protective equipment, and;
Focus on the targeted disinfection of fomites - Outside of healthcare settings, broad use of disinfectants throughout a facility is generally not recommended and considered ineffective and a waste of resources.
References & Resources
Takeaway
Imprudent widespread use of disinfectants during the pandemic has resulted in a likely long-term public health and safety issue.
Outside of healthcare environments, the World Health Organization recommends focusing disinfecting efforts on high-touch germ hotspots.
Disinfection practices are important to reduce the potential for COVID-19 virus contamination in non-healthcare settings, such as in the home, office, schools, gyms, publicly accessible buildings, faith-based community centers, markets, transportation, and business settings or restaurants.

High-touch surfaces in these non-healthcare settings should be identified for priority disinfection such as door and window handles, kitchen and food preparation areas, countertops, bathroom surfaces, toilets and taps, touchscreen personal devices, personal computer keyboards, and work surfaces.

Coronavirus disease (COVID-19): Cleaning and disinfecting surfaces in non-healthcare settings
To achieve the best outcomes, the use of day porter services is recommended to facilitate ongoing hotspot wipe-downs throughout the day.
Onboarding and managing a dedicated day porter custodian may prove cost-prohibitive for many organizations.
Outsourcing is a proven method for onboarding highly in-demand cleaning and disinfection services and experience for a fraction of the price of maintaining a similar service in-house.
If you would like more information regarding the effectiveness of high-performance infection prevention and control measures, or if you would like to schedule a free, no-obligation on-site assessment of your facility's custodial needs, contact us today for a free quote!
In Bakersfield, CA, call (661) 437-3253
In Fresno, CA, call (559) 206-1059
In Valencia, CA, or Santa Clarita, CA, call (661) 437-3253
In Palmdale, CA or Lancaster, CA, call (661) 371-4756