For those businesses and school administrators concerned with the potential for COVID-19 to spread throughout their facility, we offer a few quick cleaning tips and advice regarding personal hygiene.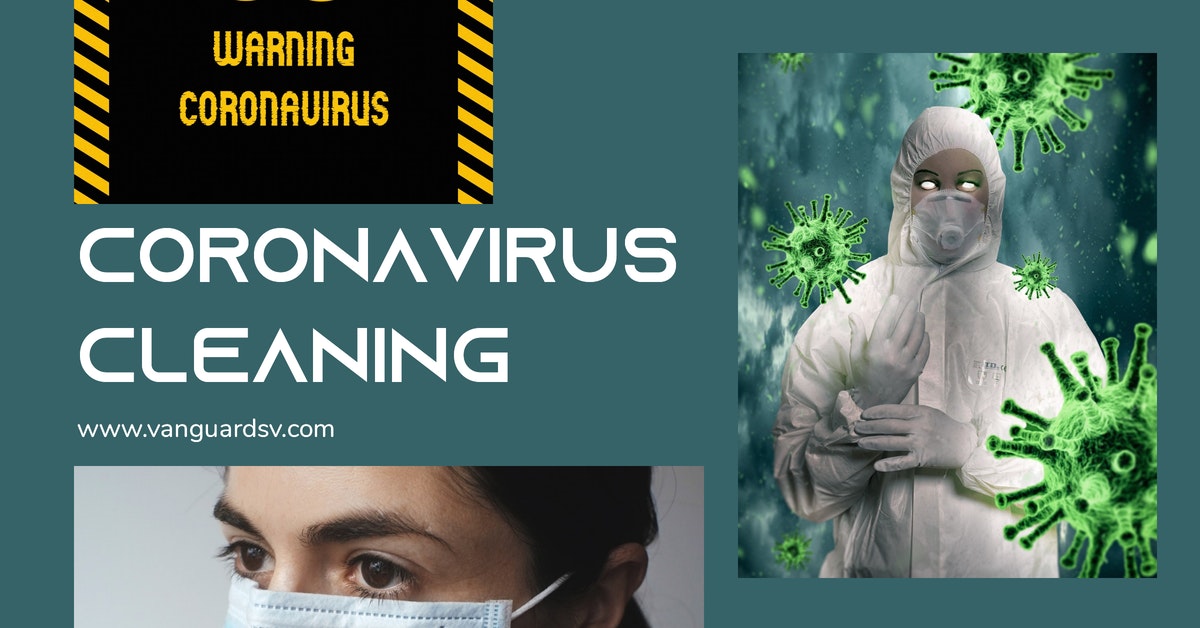 Coronavirus Cleaning Tips
In recent news, the F5 tower in Seattle, WA was voluntarily closed for cleaning and disinfection services after it was discovered that one of their staff members came into contact with an individual confirmed to carry the COVID-19 virus.
F5 Networks reportedly employs approximately 1,500 workers at their Seattle office, an area that has taken the brunt of the COVID-19 outbreak to date.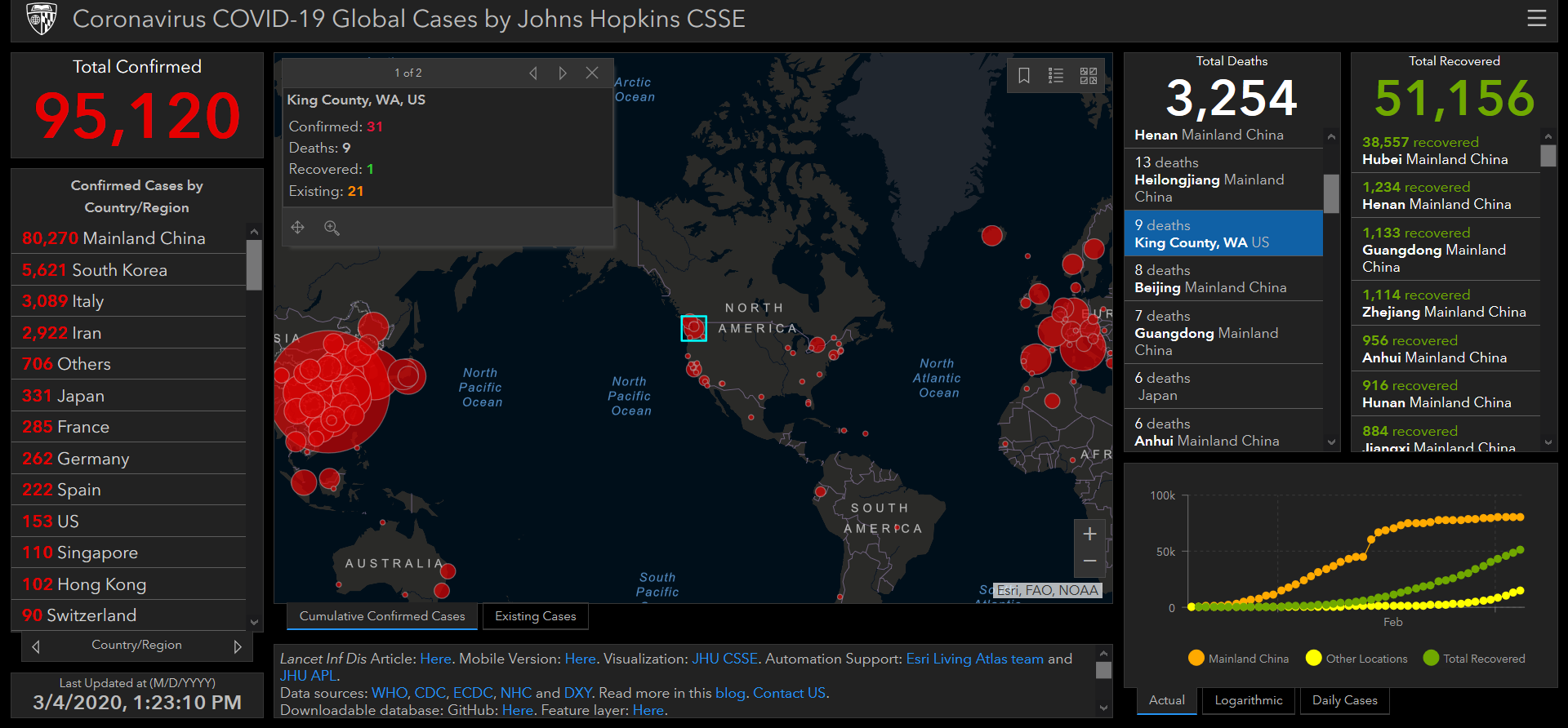 According to GeekWire;
F5 Networks closed its downtown Seattle office building on Monday for cleaning after an employee came in contact with someone who had tested positive for coronavirus.
According to an F5 company spokesman;
An F5 employee in our Seattle headquarters has been in contact with an individual who has tested positive for coronavirus (COVID-19).

We are committed to supporting this employee's health, as well as protecting their privacy.

Our employee was tested, and the results showed they do not have COVID-19.

Our concern is with the health and safety of our employees, customers, partners and communities worldwide; and we have and will continue to put in place public safety measures.

This includes sanitizing our offices and closing the F5 Tower for business on March 2; encouraging local employees to work from home; postponing or converting large in-person events to virtual meetings; and prohibiting all international and domestic non-essential business travel.

F5 Tower in Seattle closes for cleaning after employee had contact with coronavirus patient
While F5's steps may seem extreme or unnecessary, given only one person--an individual who tested negative for the virus--came into brief contact with an infected individual, such proactive steps are just what is needed to ensure the health and safety of facilities and their occupants.
Proactive Steps to Protect Your Facility From COVID-19
The primary goal and function of facility infection prevention and control services should be the health and safety of all building occupants.
While insufficient data exists to support the exact timeline, if COVID-19 behaves similarly to its cousins, SARS and MERS, it can survive on surfaces for up to 9 days.
The most common method for the spread of viruses is via touch, so the following is recommended:
Hand Hygiene - Follow the U.S. Centers for Disease Control and Preventions 5-Step Hand Hygiene Guidelines with the addition of hand sanitizer after exiting the restroom, but make sure not to overdo it.
Hand Awareness Education - Pay attention to where you put your hands when you're in public and avoid touching your face, eyes, nose, and mouth as much as possible.
Touchpoint Disinfection - Disinfecting well-known touchpoints in your office or classroom throughout the day with a disposable disinfection wipe has proven effective for many kinds of germs, bacteria, and viruses, and COVID-19 is no exception.
Routine Deep Cleaning and Infection Prevention - Regular deep cleaning services will reduce the presence of germs and bacteria throughout your facility, and combining daily surface disinfection services with an electrostatic disinfection appliance has proven effective at eliminating outbreaks--even in classrooms during the peak of the influenza season.
A Note of Caution on Hand Sanitizer Use
While concerns regarding the spread of COVID-19 are not unfounded and the focus on proactive protective steps, such as increasing handwashing and improving hand hygiene are recommended, it is important not to go overboard.
Studies have shown that the overuse of hand sanitizer can leave a person open to other infections by negatively impacting the natural flora of bacteria that exists on the skin, not unlike the issues presented by antibiotics in the human body.
According to Kyodo News
Some medical experts have started to warn that using alcohol-based hand sanitizers too much as a protective measure against a new coronavirus raging in China could inversely raise the risk of infection through skin disorders.

Washing hands with soap too many times in a bid not to contract the new pneumonia-causing virus may also have an adverse effect, given that it could abrade the skin, weakening its ability to work as a barrier to keep moisture in and harmful agents out.

Excessively using alcohol-based sanitizers and washing hands could remove "normal bacterial flora" that coat the skin and fend off invasion of pathogenic agents such as a norovirus.

Overreliance on hand sanitizers may increase risk of coronavirus infection
References & Resources
Takeaway
The COVID-19 outbreak in the US has sparked fears that have led to shortages in toilet paper, surgical masks, water, and hand sanitizer at many of our nation's largest stores, as well as disruptions to Super Tuesday turnouts, shipping disruptions, and the closure of major corporate offices.
Increasing your facility's cleaning frequency and improving its hygienic standards are highly recommended courses of action to protect against this and any other viral outbreak and everyday infection.
If you would like more information regarding the effectiveness of high-performance infection prevention and control measures, or if you would like to schedule a free, no-obligation onsite assessment of your facility's custodial needs, contact us today for a free quote!
In Bakersfield CA, call (661) 437-3253
In Fresno CA, call (559) 206-1059
In Valencia CA, or Santa Clarita CA, call (661) 437-3253
In Palmdale CA, or Lancaster CA, call (661) 371-4756