College dorms are hotbeds for the spread of germs, mold, mildew, and bacteria, and with the constant high foot traffic while classes are in session, they present a series of significant challenges for building services contractors and facilities maintenance and management teams.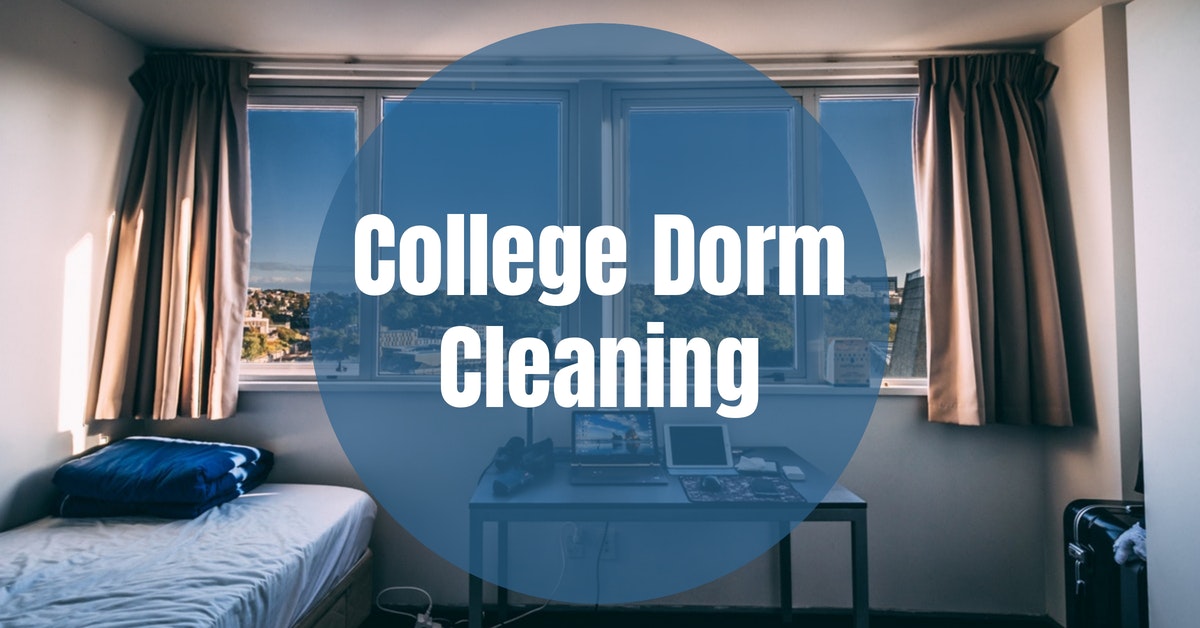 Cleaning for Health in College Dorm Rooms
March is the time of year when college facilities managers and building services staff begin preemptive walkthroughs of dorm rooms and restrooms to start planning for the summer's deep cleaning session.
Due to budget constraints and privacy concerns, students are more often than not expected to maintain the cleanliness of their dorm room and, likely, shared restroom facilities.
It's no secret that even when that occurs, it's not happening at a high level, which can be dangerous, given the number of virulent illnesses responsible for closing schools and dorms over the past year.
One of the more publicized issues over the last year or so has been the presence and spread of adenovirus as a result of the existence of mold in air ducts.
Adenovirus, which causes cold and flu-like symptoms such as pneumonia and bronchitis in addition to conjunctivitis and diarrhea in other cases, has been confirmed at three University of Wisconsin campuses: La Crosse, Oshkosh and Madison.

The total number of confirmed cases is hard to determine due to instances of unreported infections from those mistaking Adenovirus for the common cold.
Further;
The facilities management department at [the] University of Oklahoma has cleaned air vents in the dorms after four different types of mold that can cause illness were found in the Couch Center dorm in 2018.

[The] University of Oklahoma is not the only campus to deal with mold issues.

Dorms were deep cleaned at the University of Maryland in College Park in Dec. 2018 as students are growing increasingly concerned that mold problems may be linked to the death of a freshman.

According to news reports, Olivia Paregol, 18, died from the same rare virus that killed 11 children in a New Jersey healthcare facility.
Shared restrooms and dining halls also present significant challenges, especially during the cold and flu season.
Cleaning workers are working overtime at Fairleigh Dickinson University's Florham Park campus, thanks to a suspected norovirus outbreak that sickened at least 124 students.

The recreation center and pool were also shut down for cleaning.

Hand sanitizer has also been distributed at the library, computer labs and the dining halls to help combat future outbreaks.
Pests, such as bed bugs, are not uncommon either.
According to The Daily Helmsman, recent outbreaks of bed bugs at college campuses such as New York University, Penn State and Missouri State, urged students and officials at The University of Memphis to take precautions to prevent an infestation on campus.
The last few years have seen increasingly erratic and deadly influenza outbreaks as well, which can be especially problematic in dorm rooms and other shared facilities that are not routinely deep cleaned and disinfected.
Complicating the matter, influenza and other virulent germs spread and infect through the air, making the close living conditions of dorm rooms somewhat of a health hazard for much of the year.
Health & Hygiene Tips for Students
Remaining healthy throughout the school year is necessary for maintaining high levels of productivity and creativity, and has a direct impact on grades, study habits, and attendance.
For that, and many other reasons, college dorm residents are encouraged, especially in the absence of regular professional cleaning services, to tidy up and do everything they can to maintain a safe, hygienic living and learning environment.
Make your bed and keep laundry from piling up on the floor.  This will go a long way in denying unwanted pests a place to hide or easy access to your mattress and pillow.
Tidy up clutter.  Studies have shown that clutter severely impacts concentration and mental health, which has a direct impact on sleep and physical health.
Wipe down your computer equipment and desks.  Keyboards, mice, lamps, phones, and tablets are teeming with germs, so make sure to wipe them down with a disinfectant wipe regularly, especially during cold and flu season, or after allowing someone else access to your equipment.
Vacuum regularly.  Dust is made up of far more than just dirt--much of it is animal waste, dead skin cells, and worse.  Dust on hard floors is easier to pick up with a vacuum cleaner, and carpets can hold pounds of dirt per cubic foot, so make sure to clean your floors often.
Empty the trash.  Emptying the garbage will keep your room free of bad odors that will negatively impact health, and help keep pests and germs at bay.
Wash your dishes.  If you're dining in your room, make sure to clean and put away your dirty dishes to avoid the buildup of mold, attracting pests, and other problems.
Do your laundry.  Bacteria forms in unwashed sheets and clothing quickly, so do your laundry often to avoid exposing yourself and others to dangerous illness, such as E.coli.
Clean your bathroom.  This is a little easier if your bathroom is private.  If it is shared, get everyone that uses it to help because it's their health too.  Bathrooms are home to several illness-causing bacteria that return quickly, even after top to bottom sterilization, so make sure to clean thoroughly and often.
Open your windows.  Opening your windows allows natural air to flow through your room, which reduces humidity and volatile organic compounds naturally.
Commercial Cleaning Dorm Rooms and Restrooms
Once the students are gone, it's time to deep clean the vacated portions of the facility.
Statistically speaking, the custodial staff will spend approximately 40% of their time cleaning and scrubbing the neglected showers.
Given the number of pathogens likely present in the restrooms, it's best to start there and clean top to bottom with no-touch vacuum scrubbers, microfiber, and electrostatic disinfection appliances.
All of the rooms will need to be stripped of any bedding, which should be removed, serviced, and replaced as necessary.
All furniture should be moved away from the walls to allow for a thorough sweeping and vacuuming.
High-dust on ceiling fixtures should be addressed before sweeping and vacuuming.
Windows and air vents should also be checked for damage and mold buildup, and cleaned and repaired as necessary.
After disinfecting all horizontal surfaces with an electrostatic disinfection appliance, the floors can be stripped, waxed, refinished, or resealed as necessary.
References & Resources
Takeaway
College dorm rooms represent a significant challenge for facilities managers concerned with the health and safety of its occupants.
The lack of available staff, combined with the need for privacy, makes cleaning regularly at a professional level impractical, if not impossible, leading to numerous dangerous health and hygiene issues.
Many of these issues can be overcome by educating occupants about the importance of personal hygiene and the consequences of failing to maintain a clean living environment, as well as providing occupants with the tools necessary to do so.
Regardless, come the summer break, the dorms, restrooms, and dining halls will need to be thoroughly and professionally cleaned and disinfected.
Outsourcing is a cost-effective method for getting the job done right and quickly.
If you would like more information regarding the effectiveness of high-performance infection prevention and control measures, or if you would like to schedule a free, no-obligation onsite assessment of your facility's custodial needs, contact us today for a free quote!
In Bakersfield CA, call (661) 437-3253
In Fresno CA, call (559) 206-1059
In Valencia CA, or Santa Clarita CA, call (661) 437-3253
In Palmdale CA, or Lancaster CA, call (661) 371-4756