Global Handwashing Day, celebrated October 15th of every year, is the perfect time to promote hand hygiene practices for students and workers to stay safe and healthy all year long.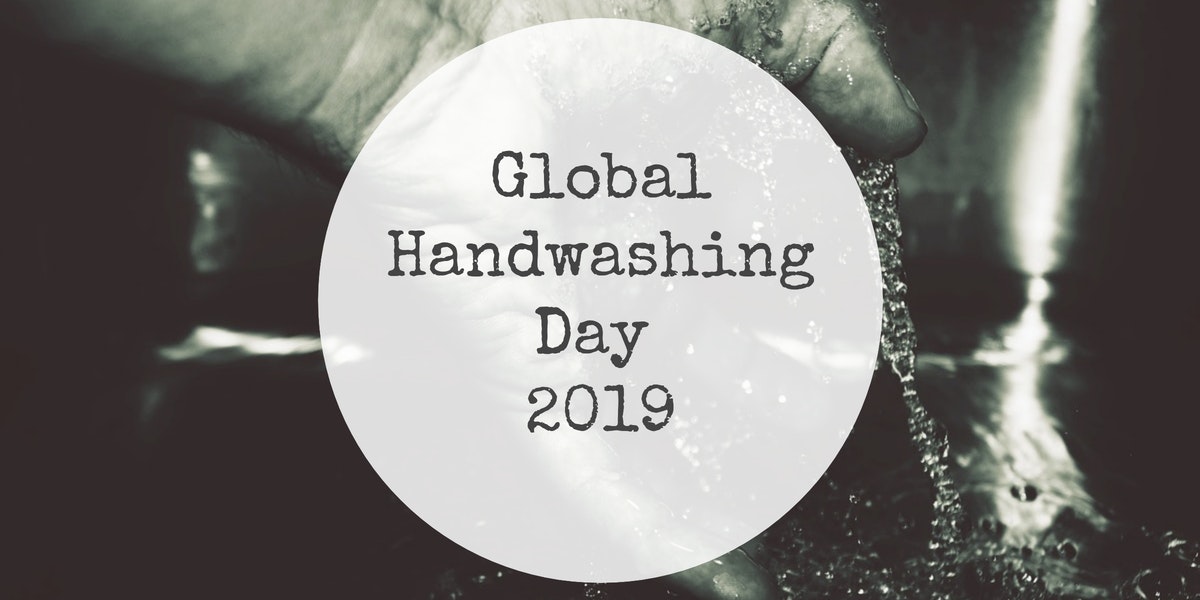 Promoting Global Handwashing Day 2019
The first Global Handwashing Day (GHD), originally founded by the Global Handwashing Partnership (GHP), began October 2008 in Stockholm, Sweeden and included more than 120 million children from more than 70 different countries.
The purpose of the year-around program is to:
Promote handwashing with soap for everyone around the world.
Educate participants through various media platforms regarding the importance of handwashing with soap and report on behavioral and other changes as a result of improved hand hygiene, and;
Advocate for accessibility to soap around the world to promote health, education, nutrition, and equity, as well as meet sustainability targets.
Ultimately, GHD is intended to celebrate the success of the program's participants, as well as share creative ways to teach and encourage hand hygiene at critical points during the day to promote a healthy lifestyle.
Why Access to Soap Matters
Goal 6 of the United Nations Sustainable Development Goals (SDG), commonly referred to as the 2030 Agenda, encompasses:
Improved hand hygiene.
Access to clean water, and;
An end to open defecation.
The issue is more severe than you might imagine.
Globally, it is estimated that only 19% of the population washes their hands after coming into contact with fecal matter, and only 40% of healthcare workers adhere to handwashing guidelines, resulting in preventable healthcare-associated infections (HAI) and neonatal deaths.
Additionally, according to the GHP, handwashing can:
Reduce diarrheal disease by 47%.
Prevent 16% of respiratory infections, and;
Eliminate 40% of HAI's.
Source:
Further, according to the U.S. Centers for Disease Control and Prevention (CDC), improvements in hand hygiene can:
Reduce absenteeism due to gastrointestinal illness in schoolchildren by 29-57%, and;
Reduce diarrheal illness in people with weakened immune systems by about 58%.
Source:
Finally, a lack of access to proper hygiene has been shown to have debilitating effects on childhood development and life outcomes.
Inadequate diet and poor water, sanitation, and hygiene (WASH) conditions predispose infants and young children to a debilitating cycle of infections and undernutrition in early life.

Stunting is not only low height for age, but also brings cognitive and developmental stunting affecting learning and earning potential later in life; and perpetuating cycles of poverty and misery.

Focusing on the H in WASH: New Insights into Why Handwashing and Hygiene are Key for Child Health and Growth
Minimum Handwashing Guidelines
At a minimum, the following guidelines should be followed:
Rinse your hands with clean water and then lather them up with regular soap.
Scrub your hands for a minimum of 20 seconds, making sure to get the tops, between fingers, fingernails, palms, and thumb thoroughly.
Rinse your hands with clean water in a downward motion away from the body.
Dry your hands with clean paper towels in a downward motion away from the body.
Additional recommendations include:
Use a paper towel to open the door when exiting public restrooms to avoid direct contact with the door handle, and;
Apply liquid hand sanitizer and allow your hands to air dry once you have exited the bathroom to kill any remaining germs.
There are several times during the day where handwashing is crucial to ensure personal health and the safety of those around you, including:
Before eating.
After using the restroom.
After sneezing or coughing.
After changing a baby diaper, and;
After contact with a contagious person or surface.
References & Resources
Takeaway
A recent report from the World Health Organization (WHO) shows that the world is currently at risk and ill-prepared for a global pandemic.
Contributing factors to the elevated risk include:
Poor overall hand hygiene.
A lack of access to soap and clean water, and;
A misunderstanding regarding the mechanics of handwashing.
Access to handwashing stations and ongoing/reinforced education are critical to reducing the health and financial impact that low-quality hand hygiene practices inflict on schools, students, workers, and business owners.
Ensuring that restrooms and handwashing stations are clean and disinfected will increase occupant use and compliance.
Further, the addition of a day porter service will ensure that soap, paper towels, and hand sanitizer are always available and accessible.
If you would like to learn more regarding the benefits of improved handwashing compliance in your school or business, or if you would like to schedule a free, no-obligation, onsite evaluation of your facilities infection prevention and control needs, contact us today for a free quote!
In Bakersfield CA, call (661) 437-3253
In Fresno CA, call (559) 206-1059
In Valencia CA, or Santa Clarita CA, call (661) 437-3253