It seems like last year's flu season just ended, but with a new flu season upon us, it is time for schools and businesses to address gaps in their infection prevention and control measures to combat the human and financial cost of influenza.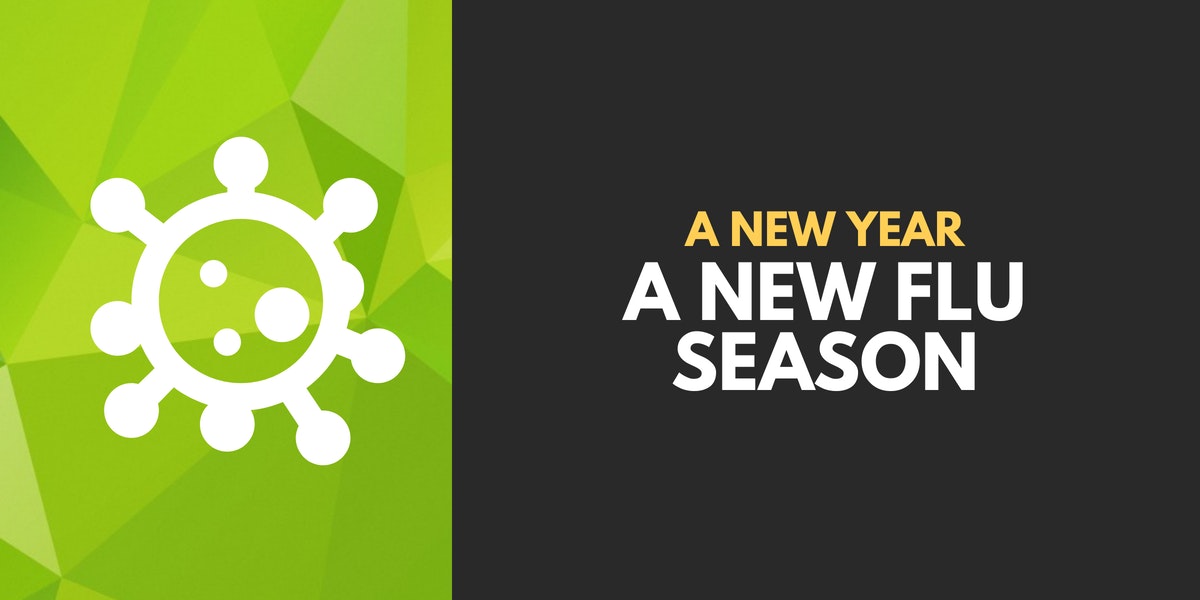 Preparing Your Facility for the 2019-2020 Flu Season
As bad as the 2018-2019 flu season was, the U.S. Centers for Disease Control and Prevention (CDC) ranked it as moderate and less severe than the previous year.
In this regard, moderate is a bit subjective.
First, the 2018-2019 flu season broke a long-standing record.
The 2018-2019 flu season may not have been as severe as the one that came before it, but it set a record of its own, the Centers for Disease Control and Prevention (CDC) say.

It was the longest in a decade, lasting 21 weeks.

This Past Flu Season Was the Longest in 10 Years, the CDC Says
Additionally, according to the CDC;
Using data available from October 1, 2018, to May 4, 2019, CDC estimates that influenza virus infection has caused 37.4 million–42.9 million symptomatic illnesses; 17.3 million–20.1 million medical visits; 531,000–647,000 hospitalizations; and 36,400–61,200 deaths in the United States.

Update: Influenza Activity in the United States During the 2018–19 Season and Composition of the 2019–20 Influenza Vaccine
A significant contributing factor to the severity was the relative ineffectiveness of the influenza vaccine for that year, combined with a shift in the dominant virus halfway through.
The flu vaccine that was created for the 2018-2019 flu season turned out to be only 29% at the end of the season.

The flu vaccine started out being relatively effective.

The shot proved helpful against the most common H1N1 strain of the virus.

But, when a different strain, H3N2, popped up in February, it was as if we had a whole new flu season on our hands that scientists hadn't anticipated.
Further, while the financial impact for the previous year's influenza outbreak has not been published;
[...] on average,[the] flu season costs $10.4 billion cost for hospitalizations and other medical expenses, as well as an additional $7 billion in lost productivity and worker sick days.
Given the demonstrated potential for the influenza vaccine to fail in its effectiveness as a preventative measure, additional steps must be taken in regards to cleaning, disinfection, and personal hygiene, to protect facility occupants from a deadly viral outbreak.
Steps to Protect Facility Occupants Throughout the 2019-2020 Flu Season
The first and most critical step is hand hygiene.
Handwashing with regular soap and water is likely the most effective method for preventing the transmission of life-threatening diseases, especially in facilities occupied and trafficked by multiple individuals sharing a common workspace or classroom.
Handwashing takes precedence over cleaning and disinfection because no action can prevent the contamination of the various objects and surfaces we touch all day, every day.
Take, for instance, a recent study conducted by a University of Wisconsin-Madison undergrad.
An undergraduate student at the University of Wisconsin-Madison conducted a study to determine where pathogenic microorganisms may be hiding in schools.

Hall passes, he found, are a particularly dangerous surface.

After conducting tests, Wang reported there were significant amounts of Staphylococcus aureus and other bacteria on the hall passes.

Including the sinks and doors, more than 18,000 Colony Forming Units (CFU) of bacteria were found, many potentially health-threatening.
Further, the use and efficacy of hand-sanitizer as a stand-alone solution has been called into question.
While the U.S. Centers for Disease Control and Prevention says hand sanitizes are just as effective as washing one's hand, they're not as good as protecting the spread of certain diseases.

Hand sanitizers fail to slow the spread of nasty diseases like salmonella, e. Coli, MRSA and norovirus.

Properly washing with old fashioned soap and water, on the other hand, and a person is well protected against such calamities.
The second step is cleaning and is mandatory before the final step--disinfection.
Surface cleaning removes dirt, oils, and other particulate matter that can obstruct the efficacy of disinfection chemicals.
Cleaning with microfiber and other advanced equipment significantly reduces dirt and the number of germs and bacteria that must be eliminated through disinfection.
Combining microfiber and other advanced products with Environmental Working Group (EWG) certified green cleaning products maintains the indoor air quality (IAQ) of a facility, reducing the risk of respiratory, cognitive, and other health issues.
Finally, disinfect regularly occupied spaces every day.
In the past, the CDC recommended against this practice as unnecessary.
However, a two-year study conducted by Flagler School in Bunnell, Florida found that the daily use of an electrostatic disinfection appliance in the classroom reduced student absenteeism by 14 percent for the school year, 53 percent for the month of December 2019, with zero outbreaks for the year.
Source:
Takeaway
The 2019-2020 influenza season is already upon us.
A doctor with UnityPoint Clinic said the healthcare provider's Des Moines office had already brought back several positive test results for influenza A in late August.

While the doctor says it's not uncommon for her clinic to begin administering flu shots as early as mid-September, she says this year was the first in which she's seen the flu impact the area this early.

Australia, a nation whose flu situation is often used to predict what the next flu season will be like in the United States, experienced its flu season two months earlier than expected.
Influenza vaccinations have proven to be ineffective at preventing unexpected variances and mutations in outbreaks.
Handwashing, combined with a high-performance cleaning program that emphasizes daily disinfection with technologically advanced equipment, has proven its effectiveness in real-world trials when combatting viral outbreaks.
Outsourcing is an effective method for rapidly onboarding increasingly technical services while ensuring the dedication and availability of a sufficient number of custodial staff.
If you would like more information regarding the advantages of outsourcing your facilities' daily cleaning and disinfection services, or if you would like to schedule a free, no-obligation onsite assessment of your facilities' infection prevention and control needs, contact us today for a free quote!
In Bakersfield CA, call (661) 437-3253
In Fresno CA, call (559) 206-1059
In Valencia CA, or Santa Clarita CA, call (661) 437-3253