Indoor air quality is a critical component of a highly productive workplace and learning environment--here are some tips on how to improve and maintain it at a high level.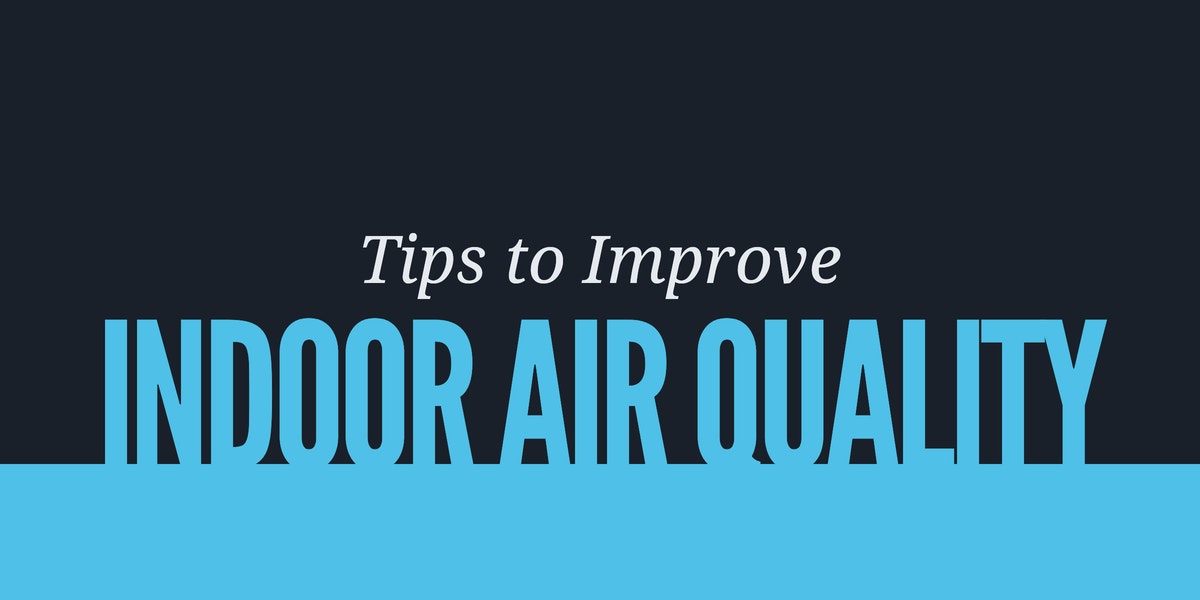 How Indoor Air Quality Affects Building Occupants
Indoor air quality (IAQ) is something that you only think about when there is a problem.
Low IAQ has been shown to contribute to, or directly cause degenerative short and long-term health issues in building occupants that have a direct impact on profits, productivity, grades, test scores, and the economy as a whole.
Poor indoor air quality (IAQ) is a serious problem for generals and non-generals. It is invisible to a human eye but can easily influence the health and productivity of a workforce.

Studies show that air pollution-related illness results in roughly $150 billion in losses.

Amazingly, the United States Environmental Protection Agency reports that the concentration of pollutants indoors is often 2 to 5 times higher than outdoors.

Better air means better decisions.

Several years ago, researchers from Harvard University conducted a study to see how IAQ affects "knowledge workers."

The results showed that breathing better air led to significantly better decision-making.
Signs that your building has IAQ issues include:
Excessive dust, and;
Foul odors.
Symptoms in building occupants, pointing to low IAQ include:
Eye irritation.
Headaches.
Nausea.
Dizziness
Chronic fatigue.
Allergic reactions/respiratory issues.
Decreased cognitive ability, and;
Issues concentrating.
In rare cases, poor IAQ has led to legionnaires disease and carbon monoxide poisoning.
Long-term exposure to low IAQ can have significant impacts on a person's quality of life, including life-threatening diseases, such as cancer, as well as reduced life-outcomes, such as poor prospective employment due to low grades and test scores as a result of excessive absences.
How to Improve Indoor Air Quality Without Breaking the Bank
Improving IAQ and the corresponding performance of office and classroom occupants is relatively inexpensive compared to the consequences of ignoring obvious signs and symptoms that your building is making people sick.
The first step is understanding what affects IAQ and then identifying sources of indoor air pollution that can be removed.
IAQ is a byproduct of outdoor air, indoor air flow, temperature, humidity, dust, and other airborne particles.
IAQ is almost always worse than outdoor air quality due to issues with airflow and trapped particles and other pollutants.
To improve IAQ:
Identify and remove common sources of indoor pollution, such as chemical solvents, paint, and commercial cleaning products.
Use environmentally-friendly, certified green cleaning products.
Have the HVAC system and filters serviced to prevent outdoor air pollution from negatively impacting indoor air.
Replace the HVAC filters with high-performance HEPA filters.
Make sure that vents are not blocked.
If you detect foul odors emanating from any area, have the air tested for mold or mildew.  Once the source is identified, have it cleaned immediately and monitor for future issues.
Increase airflow to control humidity and make sure the thermostat is set to a comfortable temperature for everyone.
Allow the use of personal environmental control systems, such as floor heaters, fans, and air purifiers.
Use walkway and entrance mats to trap dirt before it is tracked into the building.
Vacuum carpets and rugs every day.
Dust with a damp microfiber towel.
If you're working in a modern office without the false ceiling where pipes and ducts are exposed, make sure to get the high dust regularly.
References & Resources
Takeaway
Air should not be something that you think about.
If you are, there's probably a problem--one that carries extreme consequences if left unchecked, including:
Potential legal issues, including workers compensation.
Loss of reputation and business.
Reduced occupant output and cognitive functions resulting in poor business performance and profits.
Lifelong debilitating health problems, and;
An overburdened healthcare system.
Fortunately, addressing the challenges of IAQ is a straightforward and simple matter that can be quickly resolved by a dedicated team of janitorial service providers.
Outsourcing your school or businesses IAQ control needs is a proven method for rapidly addressing any challenges along the way, as well as providing a well-maintained environment.
If you would like more information on how your building's design may be affecting IAQ, how to improve IAQ with regular green cleaning services, or if you would like to schedule a free, no-obligation onsite evaluation of your facilities cleaning and infection control needs, contact us today for a free quote!
In Bakersfield CA, call (661) 437-3253
In Fresno CA, call (559) 206-1059
In Valencia CA, or Santa Clarita CA, call (661) 437-3253