Outsourcing your company's janitorial services to a certified green provider will address several common business challenges by improving cleaning and disinfection strategies.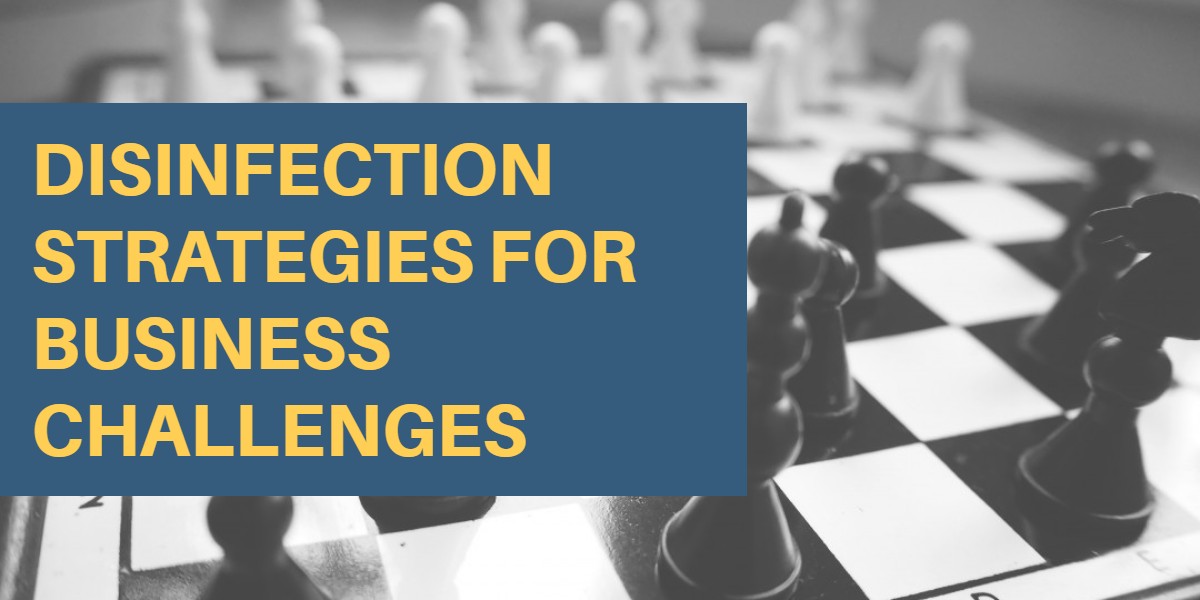 Outsourced Janitorial Services Addresses Common Business Challenges
Dirty and sticky floors and tables, filthy restrooms, and foul odors contributing to poor indoor air quality represent significant financial challenges for businesses already faced with slim profit margins.
A regularly cited survey conducted by Cintas Corporation has shown customers are not only aware of the implications of these issues, as it pertains to their health, but are not shy about voicing their dismay online and through social media to friends and family--a growing challenge for service-oriented companies.
According to Business Wire;
[A survey] among 2,023 adults ages 18 and older, revealed that 85 percent of respondents would not patronize businesses with negative online reviews about the cleanliness of its facilities.

Poll Reveals 85 percent of Americans Would Not Patronize a Business with Negative Online Reviews about Its Cleanliness
The top five businesses affected by negative online reviews mentioning a lack of cleanliness standards were:
Resturants - 75%
Hotels - 70%
Doctors Offices - 68%
Hospitals - 67%
Salons - 56%
Strategies for Floors and Hard Surfaces
Everything from dirty windows and grimy walls to slimy tables and sticky floors can and will irritate a customer and lead them out your door, never to be seen again.
Maintaining a high standard of cleanliness is more a matter of consistency than any other practice.
However, there are several strategies you can implement to ensure the highest standards of cleanliness, with a focus on occupant health, are achieved.
Use color-coded microfiber towels, combined with the two-bucket method, to first clean all horizontal and vertical surfaces.
To avoid cross-contamination, assign each surface a specific color and never cross them over.
While time-consuming, cleaning first will remove dirt and grease from the surface, and improve the effectiveness of the disinfectant.
The two-bucket method allows you to wring out dirty water into a bucket that does not contain a prepared cleaning product, thereby avoiding the issue of slopping down dirty water onto surfaces while maximizing resource use and availability.
Once the room has been thoroughly cleaned from top to bottom, apply an appropriate disinfectant as required by law and adhere to the proper laytime, ventilation, and handling requirements.
Specifically for floors:
Scrub hard floors and vacuum rugs and carpets on a schedule that accurately reflects the daily foot traffic.
Use entry and walkway mats to catch dirt and germs before they are drug across your floor, to prevent slips and falls, and to ensure the longevity of carpets.
Professionally clean all carpets, rugs,  and mats on a regular basis, in accordance with seasonal requirements and typical foot traffic.
Always clean and disinfect the floor last, starting at the edge furthest from the exit, cleaning or applying disinfectant as you back out of the room.
High-quality surface and floor cleaning and disinfection products and equipment are not cheap.
However, this is demonstrably not the area that you want to cut corners on--any profits saved will fly out the window with lost business.
Strategies for Restrooms
The cleanliness of your business' restroom can make or break you.
Customers are often forgiving of lapses in customer service in a well-maintained facility.
However, they have demonstrated an unforgiving nature when it comes to acceptable standards of cleanliness, especially in the restroom, where the perception of illness-causing germs is at the front of occupant minds.
In addition to the standard surface cleaning and disinfection strategies listed above:
Keep the toilet and urinal stalls clean, well supplied, and unclogged.
Regularly monitor the availability of soap and paper towels.
Don't install air-blown hand dryers--they have been shown to spread germs in a wide circumference, are typically covered with bacteria and, for these reasons, have fallen out of favor with occupants who have shown a preference for paper towels.
Keep trash off of the floor and counters and empty the receptacles before they become full.
Install touchless foaming soap dispensers--avoiding top-fill designs in favor of models that use pod replacements to avoid germs and bacteria taking up residence in the dispenser and spreading to occupants while they wash their hands.
Advancements in Internet of Things (IoT) technologies allow facilities managers and maintenance personnel to monitor paper and soap product levels, allowing timely on-demand room service and product refills.
As with the cost of quality surface cleaning and disinfection products and appliances, installation and management come with a price.
However, the professional installation and management of such devices and services can streamline resource use and management while maximizing labor efficiency, offsetting the expense and ensuring customer satisfaction.
Strategies to Improve Indoor Air Quality
Foul odors can originate from more than dirty trashcans, greasy floors and tables, and smelly bathrooms.
Local environmental sources can also create an environment that ranges from unpleasant to health-affecting.
Commercial cleaning and disinfectant products can also produce toxic fumes that can drive away business.
To avoid these conditions as much as possible, in addition to following along with the surface and restroom cleaning and disinfection strategies, make sure to do the following:
Identify the source of the smell and remove it from the building in accordance with local regulations.
Have your air ducts and filters inspected and cleaned regularly.
Follow proper ventilation guidelines when applying cleaning products and disinfectants.
Install HEPA filtration systems with UV light disinfection.
Avoid the use of chemicals, essential oils, or air fresheners to mask the smell.
These products have been shown to cause further irritation, and can potentially lead to a chemical reaction that produces a type of synthetic formaldehyde in the air.
Takeaway
Customers have become increasingly unforgiving when it comes to business cleanliness, and social media has provided them with a platform that can be financially devastating for even successful companies.
Numerous studies have been conducted and show a strong correlation with a customer's perception of a business' cleanliness and how they anticipate being treated by said business.
Employing a green clean for health first approach is a proven method to cost-effectively address the modern cleaning challenges facing organizations of every kind.
However, the equipment and ongoing training necessary to perform these tasks at a high-level can be extremely expensive, which is why outsourcing your organization's needs to a certified custodial provider is so beneficial.
If you would like to learn more about the benefits of outsourcing your organization's janitorial services to improve disinfection strategies and address several common business challenges–contact us today for a free quote!
In Bakersfield CA, call (661) 437-3253
In Fresno CA, call (559) 206-1059
In Valencia CA, or Santa Clarita CA, call (661) 437-3253