Handwashing and hygiene are paramount in establishing a safe and healthy working and learning environment for everyone.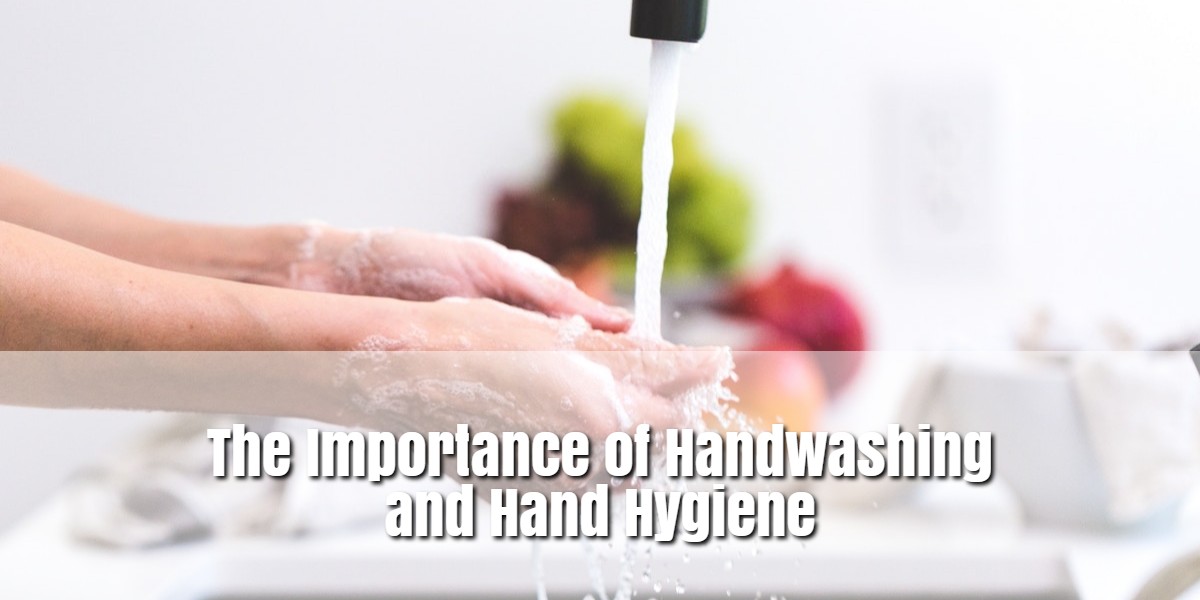 The Importance of Handwashing and Hygiene in Business and Education
Proper hand hygiene has been shown to reduce the spread of germs and infection, decrease mortality rates, and reduce the need for antibiotic use, especially amongst vulnerable demographics, such as the elderly.
Further, proper hand hygiene has been shown to reduce absenteeism in schools for both teachers and students, leading to better performance and higher test scores.
Conversely, inadequate hand washing is one of the most commonly cited factors attributed to the outbreak and spread of foodborne illnesses, hospital-acquired infection (HAI), and the spread of disease throughout schools and workplaces.
Ultimately, this preventable lapse has led to the hospitalization of millions of people, billions spent on healthcare costs and the unnecessary death of hundreds of individuals per year.
The Human Cost of Poor Hand Hygiene
According to a recent paper published in the American Journal of Infection Control;
[...]  the intervention group showed significantly lower mortality (2.10 vs 2.65 per 100 residents per month, respectively) and antibiotic prescriptions (5.0 vs 5.8 defined daily doses per 100 resident days).

Impact of a multicomponent hand hygiene–related intervention on the infectious risk in nursing homes: A cluster randomized trial
Unfortunately, the hand washing habits of residents in acute or long-term medical care were not the primary concern--the (unfortunate) practices of the medical care staff also plays a significant role.
The Centers for Disease Control and Prevention (CDC) reports that HAIs affect as many as 722,000 patients in acute care hospitals, and cause about 75,000 deaths, annually.

[However] some studies show that only a dismal 30 to 40 percent of healthcare workers wash their hands before and after interacting with patients.
Poor hand hygiene also plays a significant role in the outbreak of foodborne illness, such as norovirus and salmonella.
According to the mean estimates for 2013, published by the United States Department of Agriculture (USDA), norovirus has been responsible for:
5,461,731 total cases.
540,711 physician visits.
14,663 hospitalizations.
149 deaths, and;
The total cost of illness estimated at $2,255,827,318.
Additionally, salmonella has been responsible for:
1,027,561 total cases.
73,984 physician visits.
19,336 hospitalizations.
378 deaths, and;
The total cost of illness estimated at $3,666,600,031.
Source:
That's more than 500 deaths, and more than $6 billion spent, nearly all of which could have been prevented had everyone washed their hands properly.
The Cost to Education
Hand hygiene plays a significant role in the success of our education system, with numerous studies establishing a strong correlation between hand washing and the spread of germs, which leads to student and teacher absentee and presenteeism, as well as diminished performance and test scores.
According to Education World:
Nearly 22 million school days are lost each year due to the common cold.
52.2 million cases of the common cold affect children under 17 years of age each year.
Children have about 6-10 colds a year.
Adults average 2-4 colds a year, and;
Some viruses and bacteria can live from 20 minutes up to 2 hours or more on surfaces like cafeteria tables, doorknobs, and desks.
However;
A study of 305 Detroit children found that youngsters who washed their hands four times a day had 24 percent fewer sick days due to respiratory illness and 51 percent fewer days lost because of stomach upset, and;
A study of 290 students in 5 schools (two in Ohio and one each in Delaware, Tennessee, and California) revealed that handwashing education and the use of hand sanitizer resulted in 51 percent less absenteeism.
Source:
Reducing the preventable spread of illness in schools is a societal concern.
According to recent studies, the absence of a single student, depending on the district, can range from $25 to 37$ per day, with the average cost of replacing a sick teacher coming in at approximately $105 per.
These types of educational disruptions have been shown to have a profoundly negative impact on the student's performance and long-term prospects.
According to the United States Department of Education;
Children who are chronically absent in preschool, kindergarten, and first grade are much less likely to read at grade level by the third grade.

Students who cannot read at grade level by the end of third grade are four times more likely than proficient readers to drop out of high school.

A study of public school students in Utah found that an incidence of chronic absenteeism in even a single year between 8th and 12th grade was associated with a seven-fold increase in the likelihood of dropping out.

High school dropout, which chronically absent students are more likely to experience, has been linked to poor outcomes later in life, from poverty and diminished health to involvement in the criminal justice system.
Ensuring Proper Hand Hygiene
Ensuring proper hand hygiene in healthcare environments saves lives.
The CDC's latest HAI Progress Report published just last year showed that when healthcare professionals actively engage in infection prevention measures, including effective hand hygiene protocols, it's actually possible to reduce the rates of certain HAIs by more than 70 percent.

Guidance for Improving Hand Hygiene Compliance in Healthcare Facilities
Studies into the matter have repeatedly demonstrated that compliance is over-reported by a  significant margin and that healthcare workers tend to only fall in line with regulations when they believe they are being directly observed.
In response to this dereliction, the Joint Commission is now levying fines for compliance failures against healthcare facilities whose workers do not adhere to handwashing requirements.
This has led many hospitals and doctors' offices to install handwashing monitoring stations, which range from simple soap volume and use monitoring to advanced tracking and proactive notification systems.
Fortunately, children have been much more responsive to handwashing education than adults, and typically only need to be taught proper handwashing techniques, and encouraged to follow through with the practice by teachers and staff at critical points during the day, specifically before eating and after using the restroom.
References & Resources
Takeaway
Studies have shown that education is not enough to influence the consistent adoption of recommended handwashing practices and that environmental and social structures must be in place to ensure compliance.
According to a 2012 article published in Oxford Academic;
Structural factors, including being provided with the time, opportunity and accessible, high quality facilities, also influence how likely hand washing becomes routine.

This is consistent with previous research showing environmental changes enable improved hand washing behaviour.

Norms of social behaviour are also an integral structural component and are adopted and reproduced by individuals.

Being part of a structure where hand washing is demonstrated and promoted is likely to positively influence hand washing practices.

Factors influencing hand washing behaviour in primary schools: process evaluation within a randomized controlled trial
Combined with advanced green cleaning practices and outsourced product management and purchasing, nearly any organization will see a dramatic improvement in occupant health and performance, customer satisfaction, and reduced costs and increased profits.
If you would like to learn more about the importance of handwashing and hand hygiene, or how outsourcing your facilities' janitorial services can benefit your organization–contact us today for a free quote!
In Bakersfield CA, call (661) 437-3253
In Fresno CA, call (559) 206-1059
In Valencia CA, or Santa Clarita CA, call (661) 437-3253