Outsourcing your facilities' janitorial services will cost-effectively address several common challenges that negatively impact profits.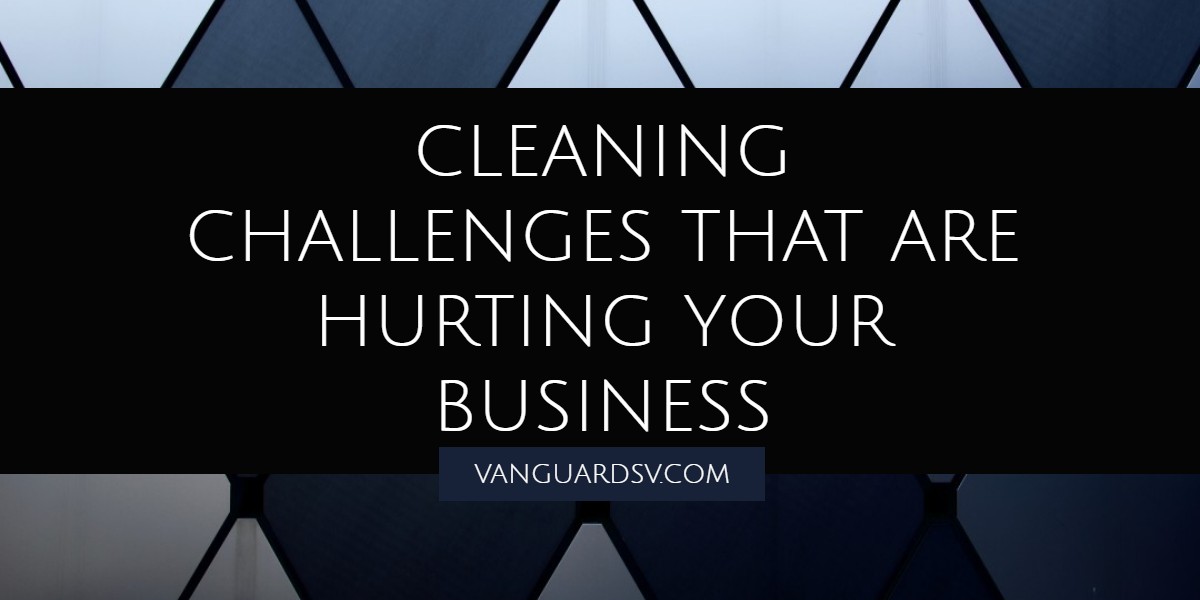 Outsourcing Janitorial Services to Address Profit Killing Challenges
There are several common environmental and facilities issues that are likely killing your businesses' profits, including foul odors from the bathroom and kitchen, as well as dirty floors and restrooms.
The profit loss stems from several overlapping areas, including:
The loss of repeat business.
Employee health, resulting in absenteeism, presenteeism, and increased healthcare costs, and;
The liability of customer well-being, including slips, falls and acquired infections.
The Importance of Restroom Cleanliness
Clean restrooms can make or break a business.
According to a regularly cited Harris Interactive survey;
81 percent of those who visit restaurants believe that restroom cleanliness reflects the overall hygiene standards throughout the restaurant, including kitchen and food prep areas.
When patrons encounter a dirty restroom, they will either;
Leave immediately.
Finish their meal or business and never return, and;
Likely post a negative review of their experience online to their friends and family.
These facts were substantiated by a recent article published by USA Today, which found that;
50% of restaurant patrons who have a negative experience with a bathroom — from dirty toilets to grimy soap dispenses to bad odors — will blab about it to friends and family.

Nearly 3 in 10 consumers surveyed said there are no second chances with dirty restrooms — and they would never return to the restaurant again.

For the nation's 980,000 restaurants, whose sales are expected to top $660 billion [in 2013], the costs, in image and bottom line, for yucky restrooms can be staggering.
Bad Smells are a Bad Sign
Bad smells coming from the kitchen, bathroom, trashcans, or other locations will drive away customers and indicate a likely issue with indoor air quality that negatively affects worker performance and health.
While the smells are not necessarily toxic, according to the CDC, they can cause a wide range of health issues.
Everyone reacts to odors differently.

Some people are more sensitive to environmental odors than others.

When you are more sensitive to an odor, you may have symptoms even at a low concentration of the odor in air.

In general, as concentration levels increase, more people will have symptoms.
These symptoms include:
Headaches.
Nasal congestion.
Eye, nose, and throat irritation.
Hoarseness, sore throat.
A cough.
Chest tightness.
A shortness of breath.
Wheezing.
Heart Palpitations.
Nausea.
Drowsiness, and;
Mental depression.
Source:
Further, foul odors imply low-quality surface disinfection which, given illness-causing bacteria can survive for several hours on dry surfaces, could lead to occupant illness.
High-Quality Floor Care Matters
Upon entering any room or building, the floor is one of the first things people notice.
If the floor is filthy, even if the individual does remain to complete a transaction, the likelihood of them returning in the future is very low.
According to an article published by Century Link, LLC., citing the same Harris Interactive survey;
Eighty-six percent of those surveyed reported that dirty floors would negatively impact their perception of a store.
While dirt and stains on a floor leave an unprofessional appearance, the germs hiding on the floor, originating from the soles of shoes, is much more concerning.
According to Medical Daily;
Wearing shoes indoors is fairly common, but it turns out you're trekking more than just dirt onto the carpet.

Researchers from the University of Houston said that shoes are full of harmful bacteria that could make you sick.

According to [the] findings that studied 2,500 samples, about one-quarter of shoe soles tested positive for a bug that can cause painful stomach cramps.
Additional evidence of bacteria being deposited on floors from contaminated shoes was discovered by researchers from the University of Arizona.
Last year, the University of Arizona studied bacteria on shoes and discovered that 440,000 units of bacteria attached themselves to the soles within two weeks.

In fact, according to the researchers, bacteria thrive better on shoes than toilets.

In the Arizona study, a volunteer walked over clean floors to see whether bacteria would transfer into the home.

They found that bacteria did contaminate the floors more than 90 percent of the time, meaning your freshly-mopped tile isn't so clean if you wear shoes in the home.

Why Your Dirty Footwear Could Be Hurting Your Stomach, Plus Health Benefits Of Taking Off Your Shoes
However, dirty floors are not the only issue a business will face.
Wet or poorly cleaned floors are a severe workplace hazard.
According to the Health and Safety Authority;
Wet surfaces are one of the main causes of slips, trips and falls.

In 82% of cleaning slips, trips and falls, the injured person was not a cleaner.

In 78% of cleaning slips, trips and falls, the cleaning activity was floor cleaning.
References & Resources
Takeaway
Foul odors, filthy restrooms, and wet or dirty floors can cost a business big time.
Often, the challenges businesses face when confronting these issues revolves around poorly thought out cleaning and disinfection strategies, or incorrectly trained custodial staff.
Outsourcing your organization's custodial and cleaning product management needs can cost-effectively eliminate these problems while ensuring a safer, healthier facility and workplace.
If you would like to learn more about how outsourcing your organization's janitorial services can help reduce profit-killing challenges, such as foul smells and dirty floors and restrooms–contact us today for a free quote!
In Bakersfield CA, call (661) 437-3253
In Fresno CA, call (559) 206-1059
In Valencia CA, or Santa Clarita CA, call (661) 437-3253