A long summer break is looming for Fresno CA schools, many of which are in desperate need of a thorough restorative cleaning services regimen to return their facilities to safe and healthy operational status.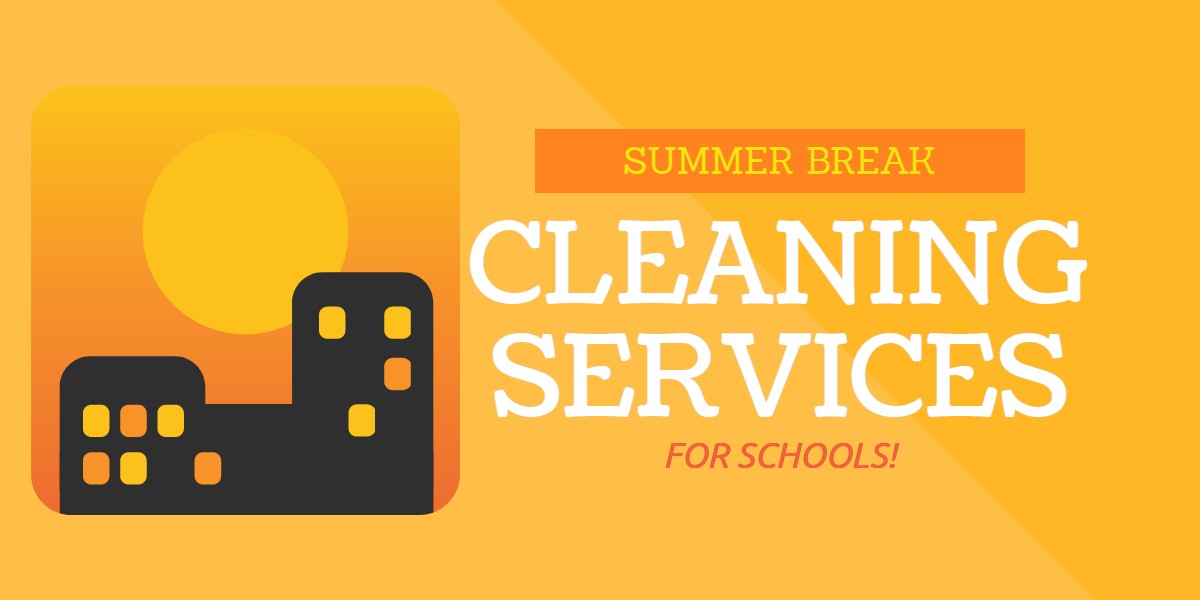 Restorative Cleaning Services for Schools
With the long summer break ahead of us, it is time for school district and university facilities managers to assess the overdue cleaning and sanitation services needed throughout their institution's buildings, both inside and out.
Labor intensive tasks, such as:
Window cleaning.
Floor scrubbing and care services, and;
Pressure washing brick and concrete;
can be cost-effectively outsourced to a professional cleaning services vendor, freeing up your in-house or district custodial staff for more important, or complicated sanitation tasks.
Window Cleaning Services
Washing windows is a time-consuming and manually laborious task, especially for large schools and universities.
However, dirty windows can have negative implications for students, faculty, and the facility itself.
When dirt and grime build up on a window, they reduce the amount of sunlight and heat that passes through, which will negatively impact energy conservation, in addition to providing a less-than-optimal learning environment.
A study published by Healthy Schools Network, Inc. found that natural sunlight helped:
Improve student behavior.
Reduce costs.
Increase energy efficiency, and;
Improve student health and performance.
Students in fullspectrum light were healthier and attended school 3.2 to 3.8 days more per year.

Because of the additional Vitamin D received by students in full-spectrum light, they had 9 times less dental decay and grew in height an average of 2.1 cm.
Additionally, particle buildup on windows will eventually lead to penetration, and permanent staining, ultimately resulting in the entirely avoidable expense of window replacement.
Floor Scrubbing & Care Services
Carpet and tile floors can be hotbeds for allergens and environmental bacteria, especially in high-traffic areas with high-contact surfaces, such as cafeterias and classrooms, nearly all of which are brought in on the sole's of occupant shoes.
Over time, the microbial buildup will lead to numerous documented health and performance issues, including:
Excessive student and teacher absenteeism.
Reduced cognitive functions.
Lower test scores, and;
The potential for life-long asthma symptoms in those who previously had none.
See Also:
Additionally, much like windows, the buildup of dirt, oil, bacteria, and other microbes will eventually lead to rapid fiber or protective coat depletion, resulting in expensive, early carpet replacement, and costly hard flooring repairs.
Pressure Washing Brick & Concrete
Pressure washing brick and concrete facades and walkways will restore structures to their original look, while safely removing mold, mildew, and oil buildup, as well as prevent dangerous slip and fall hazards.
Additionally, pressure washing commercial structures is regulated by OSHA, which requires suitable safety precautions be implemented to avoid common injuries, such as:
Chemical burns to the eyes.
Skin abrasions, and;
Physical injuries sustained from material shot back at you while cleaning.
For More Information:
Pressure washer injuries are no small matter and can lead to severe injuries requiring extensive surgery and recovery time, resulting in enormous health care costs, and potential workers compensation claims.
According to Howard Mell, M.D., a spokesman for the American College of Emergency Physicians;
The extreme danger with pressure washers is that even with what seems a very minimal skin break, the fluid can get deep into the tissue and spread out and cause bacterial infection.
Takeaway
The accumulated dirt, bacteria, mold, mildew, germs, and other microbes, trafficked in from countless student, faculty, parent, and visitor shoes over the course of the school year have likely left your floors and walkways in dire need of restorative care.
Combined with the harsh winter storms, external brick and facade work, as well as a thorough, professional window cleaning service are likely long overdue.
Dirty floors, windows, siding, and walkways don't just present specific health hazards that can adversely affect the health and performance of students and teachers; they manifest an unacceptable appearance to the public and alumni; an issue for schools, districts, and universities reliant upon taxpayer money and donations to continue to thrive.
Discerning parents of prospective students have begun to show a keen eye for facilities issues and practices that could harm, or otherwise, negatively affect their children, and they are making their voices heard.
Get ahead of the game this summer, and take advantage of all of our special cleaning services to get your school, cafeteria, gym, or university campus looking its best.
If you would like to learn more about the advantages of restorative cleaning services for your school or district, contact us today for a free quote!
In Bakersfield CA, call (661) 437-3253
In Fresno CA, call (559) 206-1059
In Valencia CA, or Santa Clarita CA, call (661) 437-3253