The current predictions from state healthcare officials paint a stark picture of this coming winter--one where a resurgence in influenza cases, COVID-19 variants, and other respiratory viruses combine to overwhelm hospitals and doctors' offices.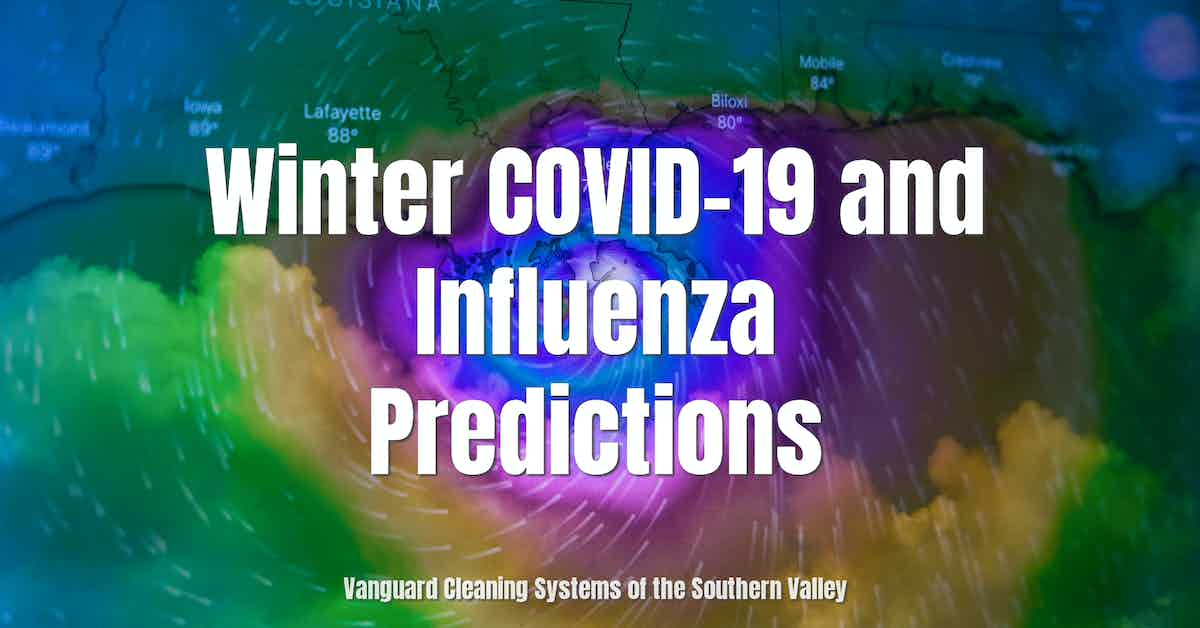 Forecasting the Impact of the 2022-23 Cold and Flu Season
Analysis conducted by Lysol Pro Solutions and BlueDot predicts several challenges during the 2022-23 cold and flu season that include:
The return of severe influenza outbreaks combined with a resurgence of COVID-19 cases (due in part to a predicted increase in air travel and indoor social gatherings) and new surges in other respiratory pathogens, such as rhinovirus and RSV.
An increase in hospitalizations due to respiratory infection--predicted to stress healthcare facilities across the country.
Resource management issues due to unpredictable seasonal start and end times and random spikes in infection.
Due to the combined predicted severity and unpredictability of this year's cold and flu season, experts are recommending that schools and businesses return to evidenced-based cleaning and hygiene protocols.
The findings underscore the importance of hygiene as the foundation for health in all settings, including businesses.

A host of precautionary measures can be put in place to help combat the severity of the impact of the flu and COVID-19, including avoiding close contact with people who are sick, covering coughs and sneezes, improving air filtration, cleaning and disinfecting of high-touch surfaces that are likely to be contaminated with viruses that cause flu, and practicing good hand hygiene.
According to Julie McKinney, Director of Research and Development at Lysol Pro Solutions;
U.S. businesses are likely to be hit hard by the impact of a severe respiratory virus season, impacting worker productivity.

Businesses play a key role in helping prevent the transmission of the viruses that cause flu and COVID-19.

Forecasting the Business Impact of COVID-19, Flu Season this Winter
Tips and Tricks for Keeping Environments Safe and CleaN
Cleaning and disinfecting have little impact on the spread of SARS-CoV-2 and its variants.
However, the enhanced cleaning and targeted disinfection methods, combined with transmission-prevention strategies and a marked increase in handwashing frequencies implemented during the pandemic, significantly reduced the spread and impact of seasonal influenza.
According to Ars Technica;
The pandemic coronavirus's debut wrought universal havoc—not even seasonal flu viruses were spared.

Amid travel restrictions, quarantines, closures, physical distancing, masking, enhanced hand washing, and disinfection, the 2020-2021 flu season was all but canceled.

That meant not just an unprecedented global decrease in the number of people sick with the flu but also a dramatic collapse in the genetic diversity of circulating flu strains. Many subtypes of the virus all but vanished.

But most notably, one entire lineage—one of only four flu groups targeted by seasonal influenza vaccines—went completely dark, seemingly extinct.

COVID may have pushed a leading seasonal flu strain to extinction
Additional strategies to consider include:
Using color-coded microfiber, facility segmentation, and multiple cleaning buckets to prevent cross-contamination.
Increasing airflow to disperse pathogenic microbes in the air and improve air quality, and;
Upgrading HVAC filters to MERV-13 rated or higher.
Takeaway
The 2022-23 cold and flu season has already begun to take a significant toll.
According to estimates published by the U.S. Centers for Disease Control and Prevention, between October 1st and November 5th, 2022, there have been:
2,800,000 – 6,600,000 flu illnesses.
1,400,000 – 3,300,000 flu medical visits.
23,000 – 48,000 flu hospitalizations, and;
1,300 – 3,600 flu deaths.
Source:
Due to the unpredictability of the surges in infections and vaccination rates and efficacy, implementing evidence-based enhanced cleaning and targeted disinfection strategies is the only controllable method for ensuring facility occupant health and safety.
Onboarding the requisite labor and material resources may prove cost-prohibitive to many organizations.
Outsourcing is a proven method for onboarding highly in-demand cleaning and disinfection services and experience for a fraction of the price of maintaining a similar service in-house.
If you would like more information regarding the effectiveness of high-performance infection prevention and control measures, or if you would like to schedule a free, no-obligation on-site assessment of your facility's custodial needs, contact us today for a free quote!
In Bakersfield, CA, call (661) 437-3253
In Fresno, CA, call (559) 206-1059
In Valencia, CA, or Santa Clarita, CA, call (661) 437-3253
In Palmdale, CA, or Lancaster, CA, call (661) 371-4756