A recent spike in reported Candida auris cases in the United States has led to a clinical alert being issued by the U.S. Centers for Disease Control and Prevention.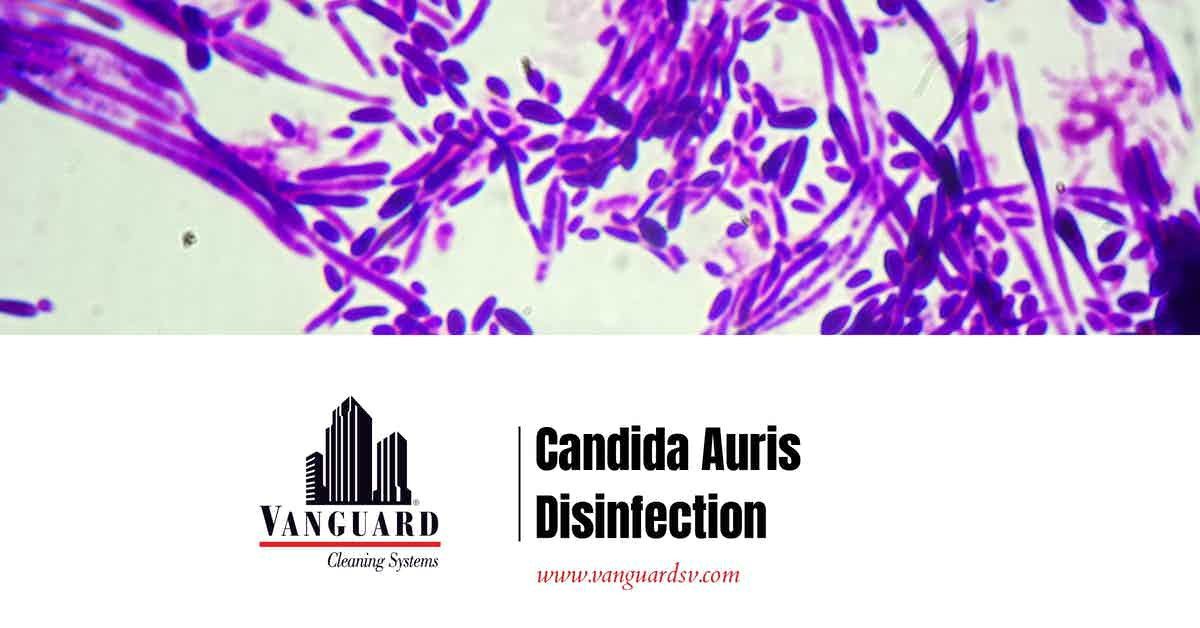 Candida Auris Health Alert
C. auris is a multi-drug resistant yeast with high morbidity and mortality rates and has a demonstrated potential for rapidly spreading into outbreaks in healthcare facilities.
The first known case occurred in South Korea in 1996, and the first documented infection in the U.S. was detected in 2013.
According to the CDC's tracking data, nearly four thousand cases were reported in the U.S. between March 1, 2021 and February 28, 2022, with more than 300 cases reported in California.
Source:
C. auris appears to affect patients with similar risk factors, including:
Diabetes mellitus.
Recent surgery.
Recent antibiotic use, and;
The presence of central venous catheters.
At present, according to the CDC, no specific infection prevention and control measures exist outside of:
Patient screening and isolation.
Standard and Contact Precautions.
Contacting the CDC to report the case and seek further guidance and;
Environmental cleaning procedures that include daily and terminal cleaning and disinfection of patient rooms with an EPA-registered hospital-grade disinfectant with a fungal claim.
Regarding Disinfectant Use
The U.S. Environmental Protection Agency has created two specific lists containing products registered for use against C. auris with a specific note that products used against SARS-CoV-2 contamination are not applicable and should not be used.
In addition to screening patients, providing early treatment, practicing strict hand hygiene, and enforcing contact precautions for colonized and infected patients, environmental cleaning and disinfection is a key interventions for preventing and containing C. Auris outbreaks.

Use an EPA-registered disinfectant.

Properly cleaning and disinfecting surfaces is the best way to control the spread of C. Auris.

The Environmental Protection Agency (EPA) maintains a list — known as List P — of approved hospital-grade antimicrobial products that are effective against C. Auris.

In addition to these EPA-registered products, environmental services teams can consider disinfectants from List K, which are effective against Clostridium difficile (C. diff) spores.

List N agents, which kill all strains and variants of the coronavirus SARS-CoV-2 (the virus that causes COVID-19), are not effective against C. Auris.
Environmental Cleaning Best Practices Against C. Auris
Disinfecting alone will do little to nothing to halt the spread of C. auris and likely result in more harm being done.
With the exception of routine fomite disinfection, surfaces should always be cleaned first with a commercial-grade, soap-based detergent using color-coded microfiber to maximize efficacy while preventing cross-contamination.
Once all visible soil has been removed and the surface has dried, select a disinfectant agent from the EPA's List P or K.
Before applying, read and thoroughly understand the manufacturer's instructions.
Take all necessary precautions, including ventilation and protective equipment requirements.
Pay specific attention to product dwell times prior to removing the applied disinfectant.
Wiping down the surface before the prescribed dwell time has elapsed will result in poor outcomes and leave the surface contaminated.
References & Resources
Takeaway
A concerning spike in reported C. auris cases has been detected in the U.S., primarily in California.
The fungal infection has no official clinical treatment or cure and carries a very high rate of morbidity and mortality--commonly affecting patients in healthcare settings who have recently undergone surgery.
The only known methods for outbreak prevention include:
Isolating the patient in a room by themselves.
Avoiding all unnecessary contact with the patient and the equipment in their room, and;
Implementing enhanced environmental cleaning and infection control measures with an EPA registered disinfectant agent.
Only trained and experienced custodial service providers should administer routine and terminal cleaning services to avoid poor cleaning outcomes and facility cross-contamination that would likely spread and result in a rapid outbreak.
Outsourcing is a proven method for onboarding highly in-demand cleaning and disinfection services and experience for a fraction of the price of maintaining a similar service in-house.
If you would like more information regarding the effectiveness of high-performance infection prevention and control measures, or if you would like to schedule a free, no-obligation on-site assessment of your facility's custodial needs, contact us today for a free quote!
In Bakersfield, CA, call (661) 437-3253
In Fresno, CA, call (559) 206-1059
In Valencia, CA, or Santa Clarita, CA, call (661) 437-3253
In Palmdale, CA, or Lancaster, CA, call (661) 371-4756