Clean and well-maintained carpets are crucial for the health and safety of your facility and its occupants, underscoring the value of high-quality ongoing maintenance programs.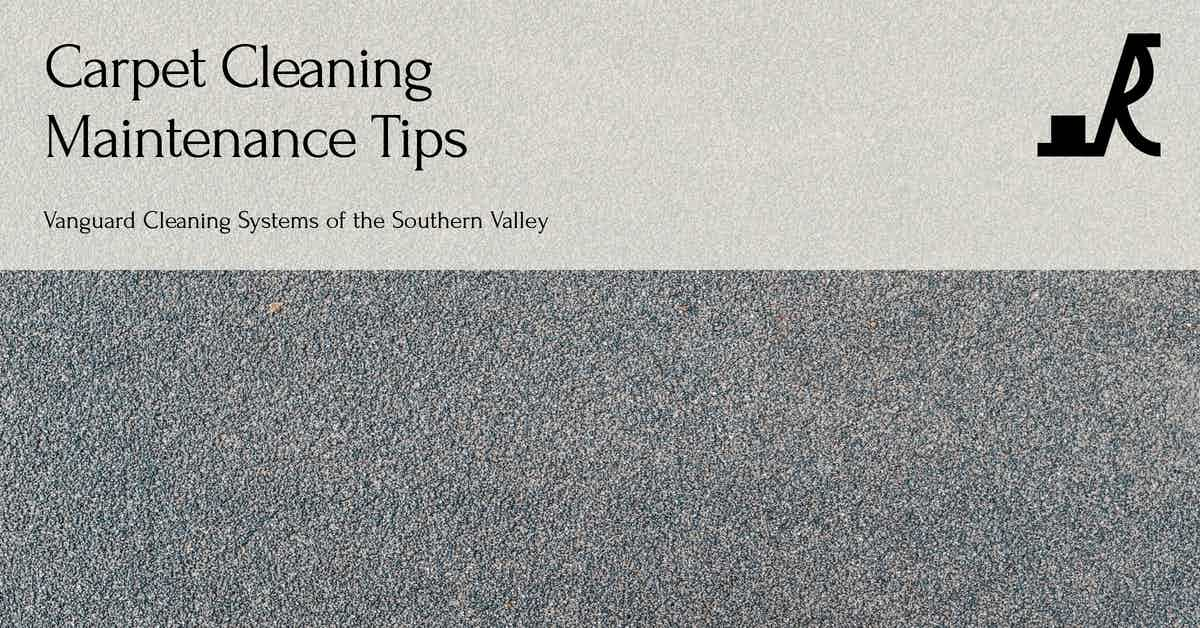 Keep Your Facility Carpets Clean With These Tips
July is National Carpet Cleaning Month.
Many facilities are experiencing a major increase in foot traffic now that the lockdown restrictions from the COVID-19 pandemic have subsided, which means more dirt, germs, and the potential for increased wear and tear on your carpets.
Additionally, worn-out carpets represent health hazards on multiple levels--tripping hazards and reservoirs for soil, germs, and bacteria--and negatively impact the professional appearance of your facility, as well as your investment in the built environment.
According to Joe Bshero, Director of Technical Services at Whittaker:
The right carpet care plan helps commercial facilities uphold cleanliness and enhance brand reputation.

Proper maintenance also prolongs the lifespan of carpet which reduces costs and environmental impacts over the long term.
Install Carpet Matting
Carpet matting:
Protects occupants from slips, trips, and falls.
Collects moisture, soil, and other microbes before they are deposited in the carpets.
Increases the longevity of your carpet investment by preventing wear and tear.
For office buildings, the ideal length of an entryway mat is between 12 and 15 feet.
For hospitals and grocery stores, the ideal length is roughly 25 feet.
When researching entry and walkway mats, consider:
The type and volume of foot traffic through your building.
Climate conditions, and;
Specific industry requirements.
Make certain to monitor for wear and tear on the mats, which may indicate that the mats are too small, constructed of the wrong material for your environment, or are in need of replacement.
Regularly Vacuum High-Traffic Areas
Vacuuming every day with a high-quality HEPA-filtered system is the single most important and effective method for maintaining your facility carpeting.
Vacuuming:
Removes between 90 to 95 percent of dry soil, which is abrasive to carpet fibers and leads to rapid deterioration, and;
Maintains high-quality indoor air by removing dust and other allergens trapped in the carpet.
According to an article published by Sane Idea;
HEPA filters reduce particulate matter by 55%.

Researchers have found that carpets, curtains, and couches in your home are highly capable of trapping allergens that can only be removed by HEPA filter vacuum, from a trusted brand.

Carpets trap harmful pollutants like dirt, dust mites, pet hair, etc. even when we are doing our daily chores at home like cleaning, dusting, or simply walking around.

In order to maintain a healthy home environment, it is vital to invest in a vacuum cleaner with HEPA filters that deep cleans your home and car and keeps your loved ones safe.

Why Is It Important To Use A Vacuum Cleaner With HEPA Filter?
Clean Up Spills Immediately
Spills happen all the time.
The sooner they are cleaned up, the less likely they are to leave a stain, which will negatively impact occupant perceptions of facility cleanliness and hygiene--a critical concept in the post-pandemic era.
Further, spills from food or drinks contain organic material that attracts bacteria, which can quickly lead to bad smells forming alongside negative occupant opinions.
Deep Clean Annually
Deep cleaning carpets significantly reduces the presence of soil and other microbes, while further increasing the functional lifespan of the material when compared to vacuuming alone.
Deep cleaning should be performed roughly every 12 to 18 months, depending on the environment, type, and volume of foot traffic through the facility.
According to the Carpet and Rug Institute;
In addition to frequent vacuuming, your facility should also conduct periodic deep cleans on a semi-annual basis to help restore your carpet to its original condition and maintain peak performance. Pay greater attention to entryway areas, deep cleaning these areas on a quarterly basis at a minimum.

Deep cleaning removes soil that vacuuming misses, which makes it imperative to regularly deep clean your facility's carpet.
References & Resources
Takeaway
Regular carpet care is critical for maintaining your investment into your facility's professional appearance, customer perception of facility hygiene, and occupant health and safety.
The process requires a multi-pronged approach that includes:
Physical barriers in the form of entry and walkway matting to prevent accidents and premature deterioration.
Daily vacuuming to remove solid soil and maintain indoor air quality.
Attentive staff to address spills immediately, and;
Annual deep cleaning with the right equipment and chemicals to restore carpets to their best appearance, ensure longevity, increase occupant health and safety, and protect the facility owner's investment.
If you would like more information regarding the effectiveness of high-performance carpet cleaning and maintenance programs, or if you would like to schedule a free, no-obligation onsite assessment of your facility's custodial needs, contact us today for a free quote!
In Bakersfield, CA, call (661) 437-3253
In Fresno, CA, call (559) 206-1059
In Valencia CA, or Santa Clarita CA, call (661) 437-3253
In Palmdale, CA or Lancaster, CA, call (661) 371-4756