People spend most of their time indoors, and adults spend much of that in offices where the cleanliness -- or lack thereof -- can have a profound psychological impact on a person's wellness, creativity, and productivity.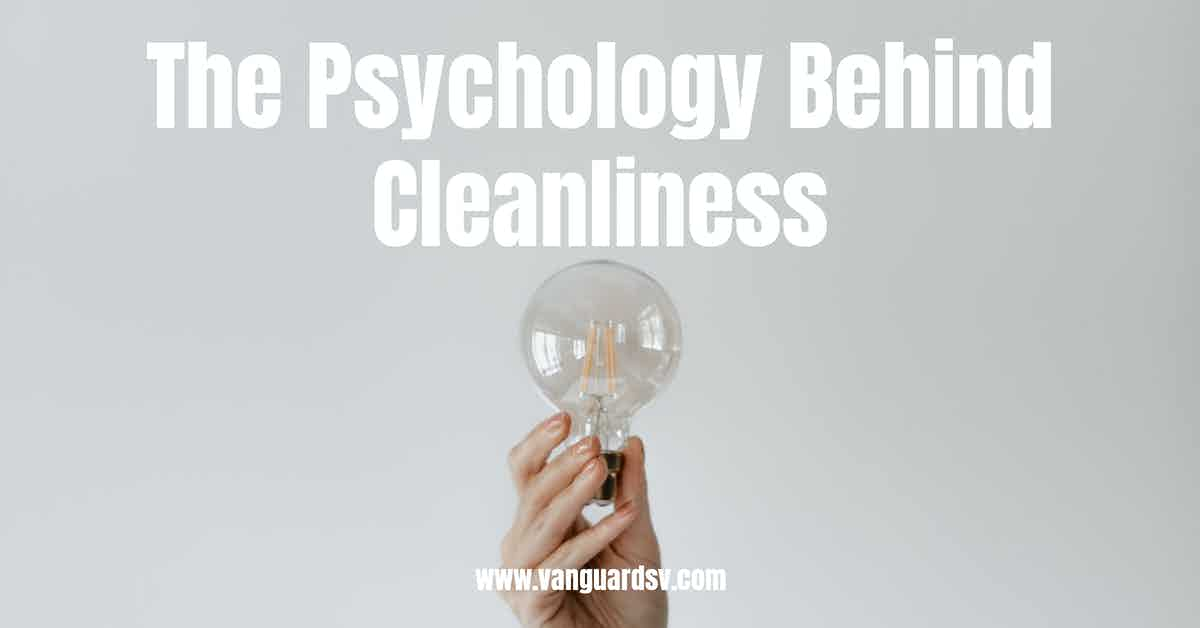 The Psychology Behind a Clean Workplace
Clean, well-organized offices:
Increase occupant health.
Improve worker focus, and;
Boost workplace morale.
And, in a highly competitive labor market, employees are increasingly demanding safer, cleaner, healthier workplaces.
According to a recent Fellowes Workplace Wellness Trends Report, 87% of respondents stated they would like their employer to offer healthier workplace benefits, and 93% of respondents in the tech industry said they would stay at a company longer if their employer provided a healthy workplace.
There are several reasons behind this, the most concerning and immediate of which is the rate of germ transmission in the workplace, even before the onset of the COVID-19 pandemic.
According to WebMD;
You collect more than a paycheck at work: Every time you touch your desk, keyboard, or telephone, you pick up germs.

More than 10 million bacteria are on a typical office desk -- 400 times more bacteria than found on the average toilet seat -- which means that typing an email or making a call puts you at risk for illnesses.

In one study, researchers asked volunteers to be artificially inoculated with a benign virus to test how fast it would spread.

They found that "infected" co-workers spread the virus to 50% of workplace surfaces within 4 hours of arriving at work; thanks to shared contact with those surfaces, half of their co-workers also tested positive for the viruses.
Additionally, workplace cleanliness impacts how office employees view coworkers.
According to a new survey of over 1000 workers by staffing firm Adecco, a majority of Americans (57%) admit they judge coworkers by how clean or dirty they keep their workspaces.

Meanwhile, nearly half say they have been "appalled" by how messy a colleagues' office is and most chalk it up to pure laziness.

This comes after a report last year by OfficeMax that found that office clutter undermines productivity and motivation.
What Makes an Office Building Healthy
Building and workplace health has been the subject of intense study for decades.
What researchers have discovered is that there are several distinct characteristics of a built environment and how it is managed that directly impacts occupant physical and mental health.
According to Harvard's Healthy Building Lab, these include:
Ventilation.
Air quality.
Thermal health.
Moisture.
Dust & pests.
Safety & Security.
Water quality.
Noise, and;
Lighting and views.
Maintaining a Healthy Building
Maintaining a healthy building requires consistent effort across multiple fronts, but can generally be accomplished by:
Taking out the trash daily.
Stocking up on environmentally preferable cleaning and disinfection products to ensure you don't run out or have to compromise with an inferior substitute.
Managing or eliminating clutter, including computer cables along the back of the desk or floor, and keeping your desk and other surfaces tidy to increase the efficacy and efficiency of cleaning protocols.
Posting signs that inform occupants about the cleaning and disinfection protocols that take place in the building, and in the restroom to encourage them to wash their hands to protect themselves and others, and;
Scheduling regular cleaning services.
Regular facility cleaning should occur at least every day a facility is occupied.
According to the Harvard Business Review;
[...] having an enhanced disinfection protocol in place that clearly spells out the locations, timing, and frequency of cleaning is critical, as well as training cleaning staff on these new procedures.
References & Resources
Takeaway
A clean workplace directly impacts occupant health by removing germs and other pollutants that lead to illness.
Additionally, a clean workplace has several documented psychological impacts, including:
How occupants view themselves or how they believe their employer values them.
How occupants perceive fellow coworkers, and;
A direct correlation between performance and the absence of filth and clutter.
In a post-pandemic world where employers are struggling to acquire and retain a talented labor force, every effort must be exerted to maintain an organization's competitive edge and appeal, which presently necessitates regular enhanced cleaning and disinfection services.
Outsourcing is a proven method for onboarding these increasingly in-demand services, tools, and expertise for a fraction of the cost of maintaining a similar service in-house.
If you would like more information regarding the effectiveness of high-performance infection prevention and control measures, or if you would like to schedule a free, no-obligation onsite assessment of your facility's custodial needs, contact us today for a free quote!
In Bakersfield, CA, call (661) 437-3253
In Fresno, CA, call (559) 206-1059
In Valencia CA, or Santa Clarita CA, call (661) 437-3253
In Palmdale, CA or Lancaster, CA, call (661) 371-4756