As the pandemic recedes and Americans return to a semblance of pre-pandemic normalcy, a significant portion of the population is wary about returning to public places ever again.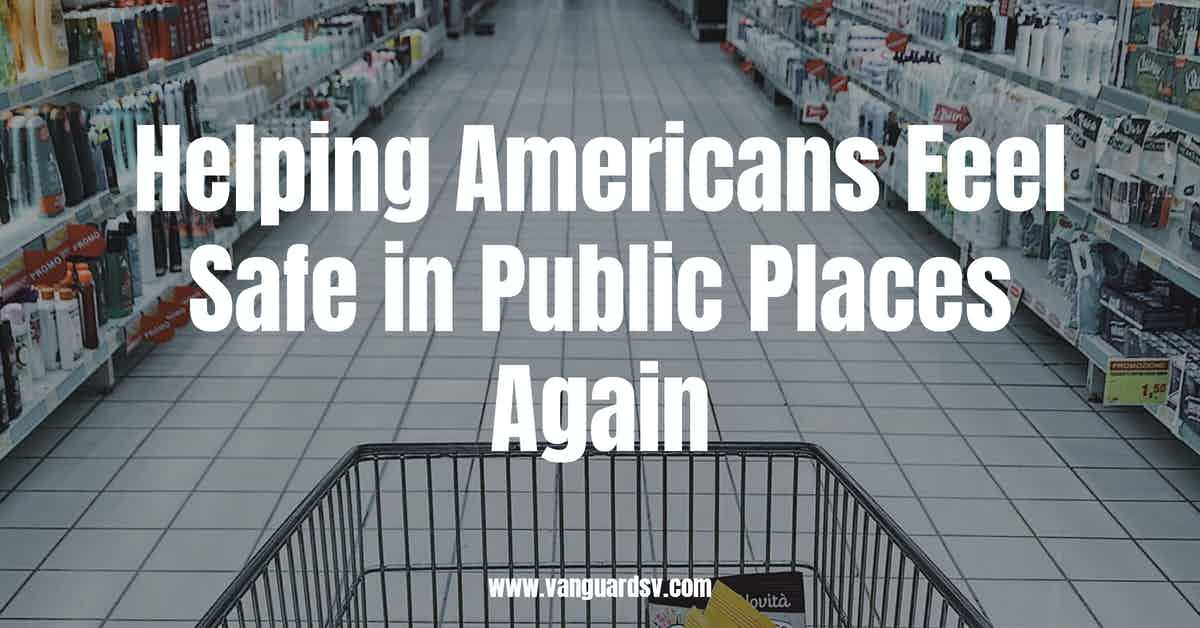 Confronting Post-Pandemic Public Facility Avoidance
A significant portion of the adult population in the US has received one, if not both, COVID-19 vaccinations, paving the way for businesses to reopen and life to begin returning to normal--at least for some.
For others, the damage done to their psyche from a year and a half of lockdowns, fear, and uncertainty has taken its toll, and they are now reluctant to venture out into public places unless they deem it necessary.
According to a survey of 1,000 US adults commissioned by Vital Vio:
40% of respondents stated they planned to avoid public spaces unless "absolutely necessary" well after the pandemic has ended.
16% said they weren't certain they would ever be comfortable returning to public places.
Approximately 33% said they would wait a few weeks after the pandemic subsided to return to public places, and;
26% said they would wait several months.
Regardless, top priorities for either demographic--divided between those wary of venturing into public facilities and those who are more open to the idea--is facility hygiene and transparency regarding cleaning practices.
82% of those surveyed stated they are now more aware of, and concerned about, how and when public facilities are sanitized.
76% stated they planned to hold businesses accountable for how they clean their buildings.
51% said they wouldn't spend money at a business if they lacked transparency in their cleaning practices.
92% felt nearly all public facilities should make hand sanitizer available for occupants.
78% believed public facilities should hire additional cleaning staff.
61% want to see more automated cleaning technologies in businesses.
Consumers are far from the only group concerned with facility hygiene, nor are they alone in their expectations regarding a business owner or building manager's responsibility to keep the space free of germs and ensure occupant health and safety.
17% of those currently working from home stated they planned to wait a few weeks before returning to their workplace after the pandemic ended.
11% said they planned on waiting several months, and;
11% are unsure if they'll ever return.
25% stated they would leave their job if their company failed to invest in improved cleaning programs.
28% said they were concerned their office building wasn't cleaned often enough.
23% cited co-worker hygiene as a concern.
22% cited concerns about their co-workers staying home when they were sick.
On the brighter side, for organizations willing to make the long-term investment in enhanced cleaning and disinfection protocols, many of the respondents stated they would be willing to pay more to ensure their health and safety were protected.
The most commonly cited industries included:
Travel - 56%.
Dining - 54%, and;
Retail 52%.
Post-Pandemic Cleaning Recommendations
For businesses that value their talent pool and consumer base, the following guidelines should be adopted:
Clean the facility every day it is used with a commercial-grade soap-based detergent.
Use targeted disinfection services during normal working hours and save deep facility-wide disinfection services for unoccupied portions of the week, as needed.
Focus cleaning efforts on cross-contamination avoidance and occupant health.
Use advanced tools, such as microfiber, chemical management systems, and automated cleaning machines to reduce workloads and resource waste.
Implement team cleaning schedules and training.
Examine the feasibility of implementing safer, sustainable cleaning and disinfection products to reduce waste, pollution, related health issues, and storage and transportation costs.
Highlight and communicate cleaning and disinfection efforts to facility occupants.
Encourage good hand hygiene practices with signage in the restrooms.
Examine and implement stay-at-home policies for sick employees.
References & Resources
Lifetime Lockdown? 40% Of Americans Will Avoid Public Spaces Long After Coronavirus Pandemic Ends
Takeaway
For many, the pandemic, or the damage caused in its wake, may never subside.
That demographic includes workers, consumers, and students--both the young and the old.
Socially aware business owners, school administrators, and facility managers know that the increased and enhanced cleaning rates and methods must continue and that those efforts must be conveyed clearly and transparently to all facility occupants.
Outsourcing is a proven method for onboarding increasingly in-demand sustainable cleaning for health services, tools, and expertise for a fraction of the cost of maintaining a similar service in-house.
If you would like more information regarding the effectiveness of high-performance infection prevention and control measures, or if you would like to schedule a free, no-obligation onsite assessment of your facility's custodial needs, contact us today for a free quote!
In Bakersfield, CA, call (661) 437-3253
In Fresno, CA, call (559) 206-1059
In Valencia CA, or Santa Clarita CA, call (661) 437-3253
In Palmdale, CA or Lancaster, CA, call (661) 371-4756