The rapid spread of the COVID-19 outbreak has led to a rise in demand for enhanced cleaning and disinfection services that reduce the amount of time required to thoroughly sanitize a surface while protecting the health and safety of custodial service providers and building service contractors.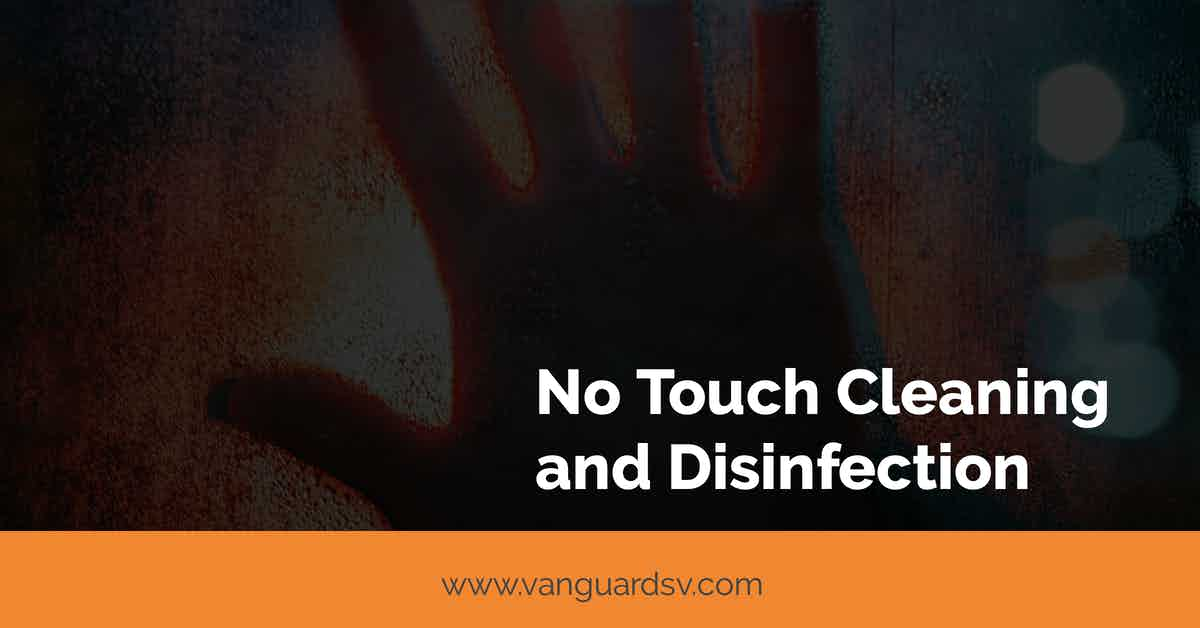 The Rise of No-Touch Scrubber-Vacs and Electrostatic Disinfection Appliances
No-touch cleaning and disinfection equipment and services have seen a dramatic rise in popularity and occupant demand in the last few months due, in large part, to concerns surrounding the COVID-19 outbreak combined with the pending cold and flu season in the U.S., and for good reason.
ESD sprayers and no-touch scrubber-vacs provide robust and scalable solutions that meet the needs of practically any business size and facility type, including:
Complete surface coverage.
Deeper and more penetrating cleans.
Increased operator efficiency.
Reduced workload and labor costs.
More efficient cleaning services.
Reduced overhead as a result of sick leave and healthcare costs.
Better sanitized facilities, and;
Healthier and happier facility occupants.
There are, of course, several caveats, including:
The equipment is typically expensive to purchase and maintain.
Advanced training in use and care is required.
The equipment, while versatile, is not appropriate for cleaning all surfaces in every environment, and;
Regular surface cleaning and touchpoint disinfection are still required.
Leveraging No-Touch Cleaning and Disinfection Solutions for Healthier Facilities
One of the most influential factors driving the demand and popularity of ESD appliances is the full 360-degree surface coverage they provide.
A major challenge that has always plagued cleaning service providers was sanitizing under and around large bulky furniture, such as desks and conference room tables, as well as sanitizing sensitive electronics, like phones and computer keyboards and mice.
ESD appliances use technology similar to car painting shops to provide even surface coverage.
The improved surface coverage is the result of the electrostatic technology: As the chemical exits the electrostatic sprayer, it is atomized and given a positive charge.

The positively charged spray droplets are attracted to — and travel toward — negatively charged objects, creating a 360-degree wraparound effect on the targeted surface.

Electrostatic Technology Will Be The Disinfectant Of The Future
Scrubber-Vacs use a combination of technologies including:
A pressure washer,
Vacuum scrubber, and;
No-touch disinfectant sprayer;
to deep clean hard surfaces and grout, making them especially effective in restrooms and commercial kitchens.
References & Resources
Takeaway
Implementing no-touch cleaning technologies, such as electrostatic disinfection appliances and scrubber-vacuums, will have a rapid impact on the health and cleanliness of your facility, as well as the wellness and safety of your facilities' occupants.
The use of the technologies is specialized and requires training and experience.
Additionally, the devices should only be used in combination with an extensive enhanced clean-for-health-first plan paired with a thoroughly researched and documented touchpoint disinfection program--preferably performed by roving day porters.
When used properly, touchless cleaning and disinfection appliances will add a significant level of appeal to your school or business, especially during these trying times.
If you would like more information regarding the effectiveness of high-performance infection prevention and control measures, or if you would like to schedule a free, no-obligation onsite assessment of your facility's custodial needs, contact us today for a free quote!
In Bakersfield CA, call (661) 437-3253
In Fresno CA, call (559) 206-1059
In Valencia CA, or Santa Clarita CA, call (661) 437-3253
In Palmdale CA, or Lancaster CA, call (661) 371-4756