For those of you in the U.S. concerned about the latest novel coronavirus/2019 nCoV/COVID-19, rest assured that the risk is incredibly low and the survival rate, with few exceptions, is incredibly high, especially when compared to seasonal influenza outbreaks.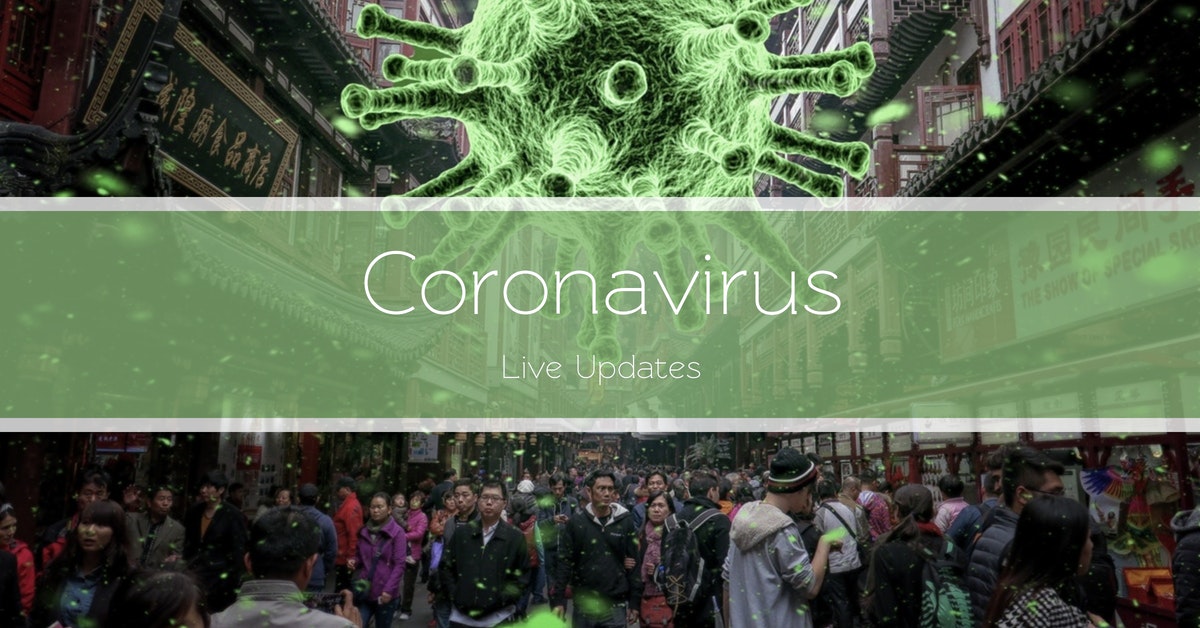 Actual Facts Regarding the Coronavirus Compared to Seasonal Influenza Statistics
Chances are incredibly high that you have recently come across some news regarding the, somewhat suspect, outbreak of a coronavirus variation--similar to SARS--originating in a central province in China that has begun to spread to the rest of the world.
For those of you unfamiliar with the viruses' recent history;
According to the Centers for Disease Control and Prevention (CDC), 2019 Novel Coronavirus (2019-NCoV) is a new virus which has been identified as the cause of an outbreak of respiratory illness in Wuhan City, Huebei Province in China.

The earliest reported cases had a link to a large seafood and animal market in Wuhan, suggesting an initial animal-to-person spread, however a growing number of subsequent patients have not had exposure to animal markets, indicating that a person-to-person spread may be occurring.

Since this new strain of coronavirus was originally detected on December 31, 2019, it has subsequently spread throughout China, and is now beginning to be seen in other countries.

The first case in the United States was confirmed on January 21, 2020 in Snohomish County in Washington state, and the CDC continues to monitor the situation and is providing updates on the status of all known cases in the U.S. which are under investigation.
Coronavirus Q&A
Q:  What are the risks to the U.S. population?
A:  Incredibly low.
Q:  What is the current survival rate of COVID-19?
A:  Higher than 90%, and even higher when no pre-existing/underlying health condition is present.
Q:  Who is most at risk?
A:  The elderly--those over the age of 60--especially where specific pre-existing health conditions are present.
Q:  Is there a cure?
A:  No, the virus is only a few months old.  However, standard precautions to prevent the spread of the virus have proven more than effective.
Fact and Numbers
As of the time of the writing of this article, coronavirus statistics stand as follows:
81,398 cases have been reported.
48,268 cases are considered active.
Of the active cases, 39,401 (82%) are rated as mild, while 8,867 (18%) are considered critical.
33,130 cases have been closed.
Of the closed cases, 2,771 (8%) resulted in death, while 30,359 (92%) are classified as recovered or discharged.
That's a lot of people and a great deal of tragedy, but those numbers don't tell the whole story--specifically in regards to mortality rates based on age demographics.
When examing mortality rates per age group, the numbers so far tell a very clear story.
80+ years old - 14.8% mortality.
70-79 years old - 8.0% mortality.
60-69 years old - 3.6% mortality.
50-59 years old - 1.3% mortality.
40-49 years old - 0.4% mortality.
30-39 years old -  0.2% mortality.
20-29 years old - 0.2% mortality.
10-19 years old - 0.2% mortality.
0-9 years old - 0% mortality.
One of the most telling correlations to mortality rates are pre-existing conditions--the presence of which may well be contributing to the higher than average mortality among seniors.
Cardiovascular disease - 10.5%.
Diabetes - 7.3%
Chronic respiratory disease - 6.3%
Hypertension - 6.0%
Cancer - 5.6%
No pre-existing conditions - 0.9%
Source:
It is worth noting that, as of the time of this writing, the United States has precisely 14 confirmed cases of COVID-19, 2 of which were person-to-person transfers.
The remaining 12 cases were travel related.
Zero deaths have been reported so far.
Conversely, just influenza in the U.S. since November of 2019 has:
Infected 29 million people.
Hospitalized 280,000.
Killed 16,000, more than 100 of whom have been children.
All told, that is 330 times the number of infections of coronavirus, and eight times the number of deaths worldwide over roughly the same timeframe.
How to Not Get the Coronavirus
The WHO and CDC have not issued any advisories for the U.S.
There is no vaccine for the virus, so standard precautionary measures apply, including:
Don't go to China or anywhere the outbreak is currently underway.
Try to avoid contact with anyone who has recently returned from a country where the outbreak is occurring.
Sneeze and cough into your elbow.
Wash your hands with soap, water, and hand sanitizer.
Avoid touching your eyes, nose, and mouth as much as possible when in public.
Don't go within 6 feet of someone who is obviously ill, and;
Follow standard infection prevention and control procedures that should have already been in place in your facility prior to the latest influenza outbreak.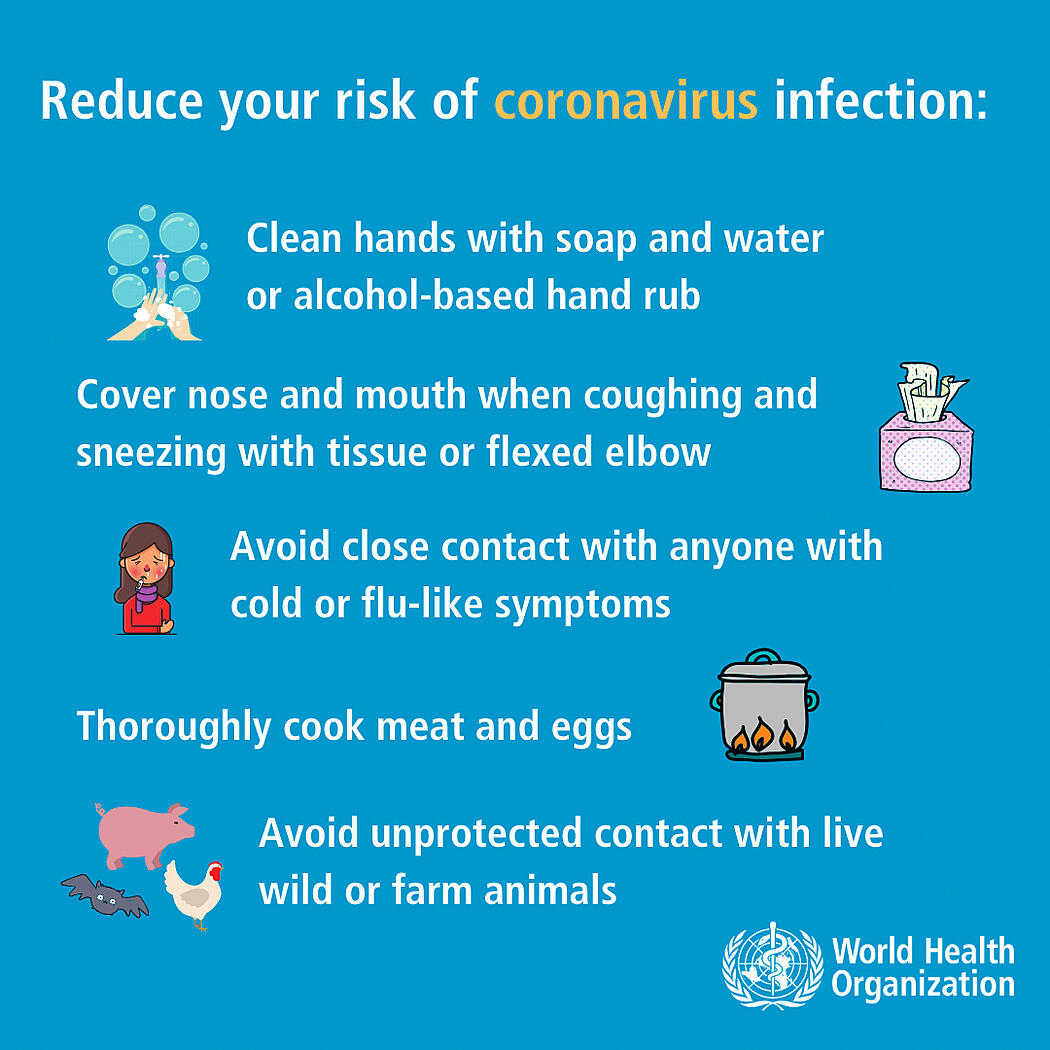 References & Resources
Takeaway
The coronavirus, while tragic, has quite clearly been blown out of proportion by the U.S. media.
Of far greater concern is the increasingly erratic nature of the U.S. influenza season.
For peace of mind and to encourage you and your organization to assess and improve your facility's infection prevention and control services, cleaning to prevent influenza and norovirus will cover your facility for coronavirus as well.
If you would like more information regarding the effectiveness of high-performance infection prevention and control measures, or if you would like to schedule a free, no-obligation onsite assessment of your facility's custodial needs, contact us today for a free quote!
In Bakersfield CA, call (661) 437-3253
In Fresno CA, call (559) 206-1059
In Valencia CA, or Santa Clarita CA, call (661) 437-3253
In Palmdale CA, or Lancaster CA, call (661) 371-4756