Implementing stringent contamination controls will help ensure maximum uptime in your organization's data center facility.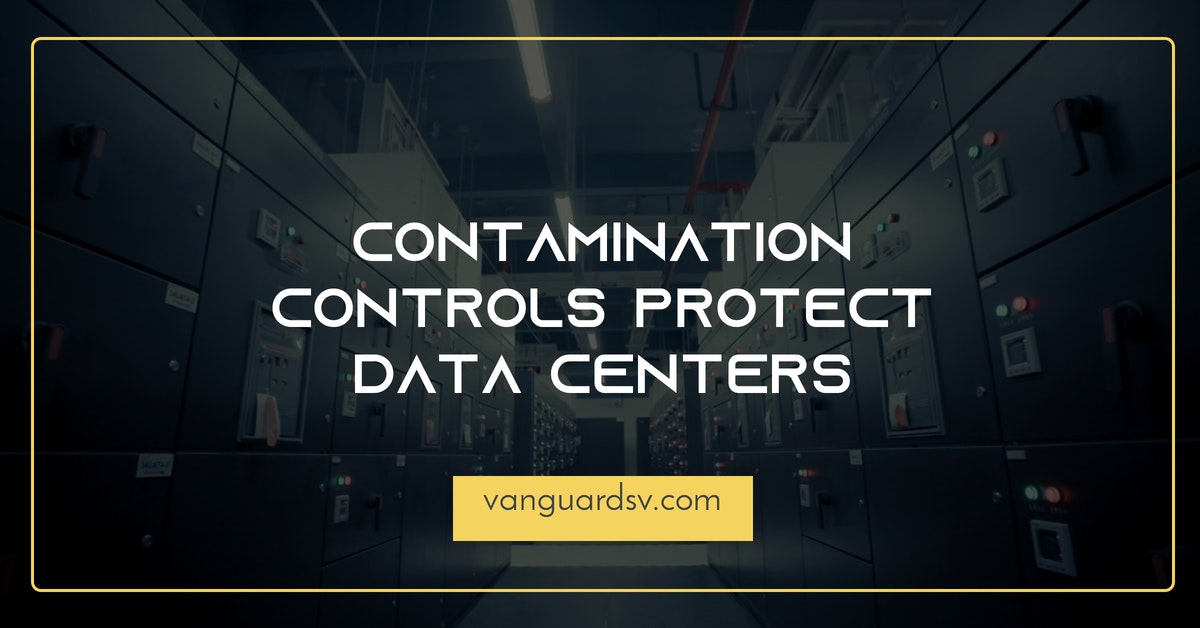 Contamination Controls Protect Against Data Center Outages
Datacenter outages are expensive.
According to the most recent data, the average cost of an unplanned data center outage is $9000, with maximum costs exceeding $2.4 million.
Previous estimates placed the cost of an unplanned five-minute outage at as high as $2600, rounding off at an unbelievable cost of $260,000 for just one hour.
The costs, while incredibly high by any estimate, are not the worst part.
80% of data center managers believe their last unplanned outage was preventable, which is understandable given that an estimated 70% of DC (direct current) outages are due to human error.
According to survey results released by the Uptime Institute this summer, nearly one-third of all data centers had an outage in the past year, up from 25 percent the year before.

But the increase wasn't due to some deadly new strain of malware.

Instead, the top three causes of downtime were power outages (at 33 percent), network failures (at 30 percent), and IT or software errors (at 28 percent).

Most importantly, 80 percent of data center managers said their most recent outage was preventable.
The report concludes that;
Nearly all data center downtime is due to bad planning and investment decisions, coupled with poor processes or failure to follow processes.

Almost all failures reported or researched by Uptime Institute have happened before and are often well documented.

Lessons From This Year's Data Center Outages: Focus On the Fundamentals
Common Causes of Data Center Outages
Since 2016, datacenter outages had a widespread impact, leading to millions in damages.
According to Uptime Institute;
Power failures accounted for 36% of the biggest, global public service outages tracked by Uptime Institute since January 2016.

Failures at third-party cloud, colocation, and hosting providers, when aggregated, are now the second most commonly cited reason for IT service failure.

Around a third of all reported outages cost more than $250,000, with many exceeding $1 million.
The most common causes of unplanned data center outages include:
Rack-Level Power Distribution Units (PDUs) - The failure or mismanagement of rack-mounted power strips, including loose connections, is one of the most common forms of failure.
Uninterruptable Power Supply (UPS) - UPS failures account for approximately one-quarter of all data center failures, typically due to poor management and running units well overcapacity.
Cybercrime - In 2016, cybercrime, including virus infections, accounted for 22% of unplanned outages.
Accidental/Human Error - Human errors accounted for an additional 22% of unplanned outages.
Water, Heat, or Computer Room Air Conditioning (CRAC) - Overburdened and poorly designed cooling units are responsible for an additional 11% of outages.
Weather-Related - Natural disasters accounted for an additional 10% of unplanned outages and were typically the result of poor failover design.
Generator Failure - Generators only accounted for approximately 6% of unplanned outages.
IT Equipment Failure - Surprisingly, equipment failure only accounted for roughly 4% of unplanned outages.
Data Center Contamination Prevention
While it appears that the majority of unplanned data center outages are preventible, few are more so than preventing the introduction of contaminates--potentially leading to overheating, corrosion, and electrical or mechanical failures--into the facility.
Contamination can and does come from everywhere, up to and including the hair and skin of the technicians entering and exiting the facility.
To maintain the facilities cleanliness and ensure maximum availability:
Use a mantrap to keep contaminates out and cold air in.
Install and maintain anti-static entry mats to capture dirt and other particulate matter.
Limit physical access to the facility strictly to those who need to enter it.
Unbox and service all equipment outside of the data center.
Do not store unnecessary products, such as paper, toner, or cardboard, in the data center.
Make sure that any tools used in the data center, such as a vacuum, are clean and dust-free.
Change out air filters according to a regular schedule--at least quarterly, making sure to clean the vents and ducts beforehand, and;
Maintain a regular cleaning schedule.
At a minimum, the data center cleaning services should include:
Daily general cleaning of the surrounding environment.
Subfloor and equipment surface cleaning.
Anti-static floor care and monitoring, and;
Drop ceiling void cleaning.
References & Resources
Takeaway
Unplanned data center outages, by all accounts, are costly and almost entirely preventable.
Unplanned outages due to a poorly cleaned and managed environment borders on the criminal.
Outsourcing your datacenter's cleaning services is a cost-effective method to ensure the safe and secure maintenance of your sensitive equipment and customer data.
If you would like more information regarding the effectiveness of high-performance data center cleaning and maintenance services, or if you would like to schedule a free, no-obligation onsite assessment of your facility's custodial needs, contact us today for a free quote!
In Bakersfield CA, call (661) 437-3253
In Fresno CA, call (559) 206-1059
In Valencia CA, or Santa Clarita CA, call (661) 437-3253
In Palmdale CA, or Lancaster CA, call (661) 371-4756