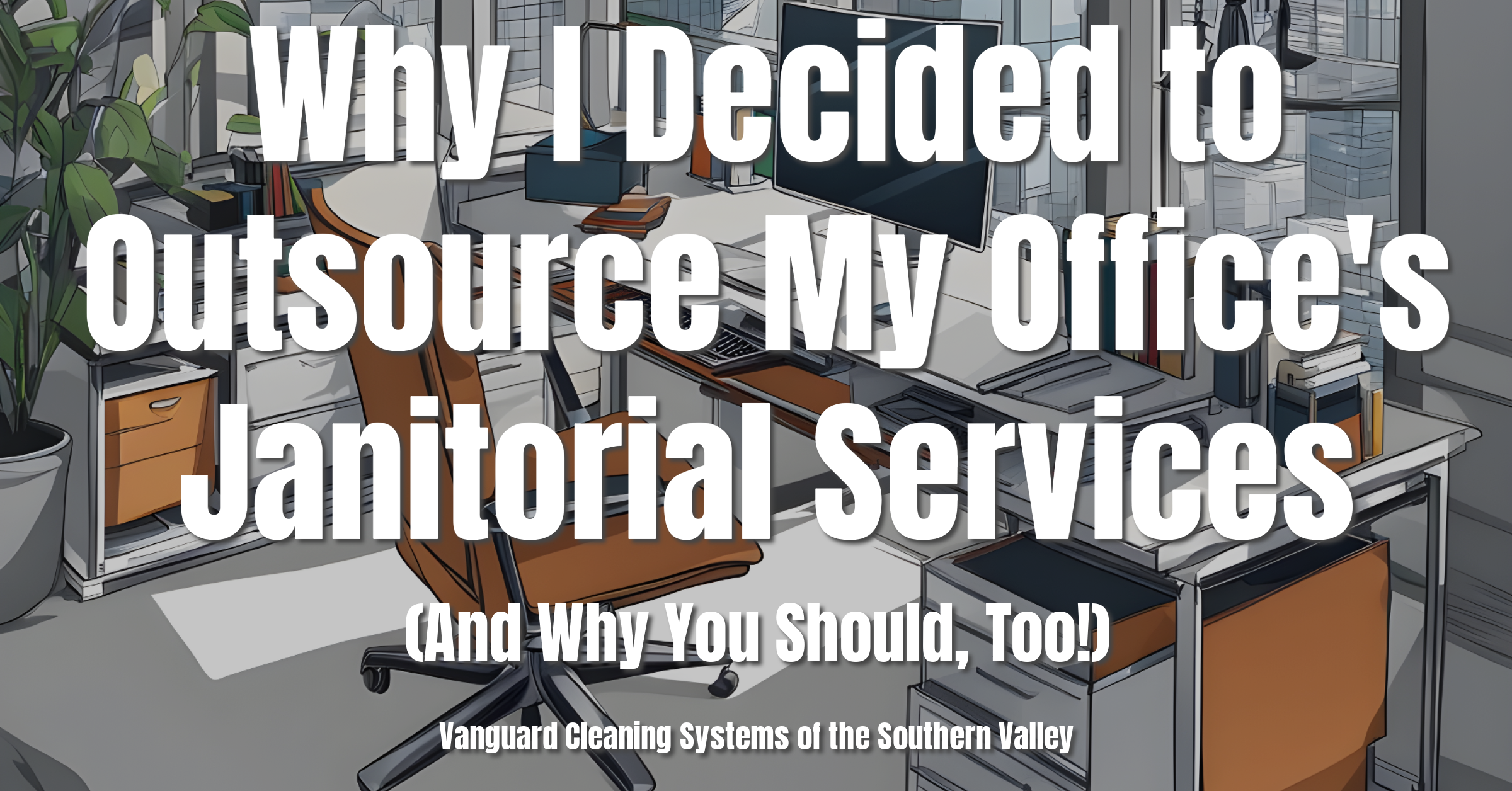 Walking into my office every morning, I used to feel an odd mix of pride and, if I'm being honest, a little frustration. The floors would sometimes carry the remnants of yesterday, and the waste bins... well, let's not even go there. As the head of my company, I wanted every part of my business to shine, quite literally.
✨ The First Impression Lasts
You see, our office isn't just a place where we work. It's the face of our brand, the first impression we give to every client, partner, and potential hire who walks through our doors. So, I took a step back and pondered - is the cleanliness of our space truly reflective of the high standards we set in our services and products? The answer was a no-brainer: I needed to make a change.
🕘 The Time Factor
Consider the time we often take to clean up our workspace. Those minutes we spend daily or weekly tidying up, when added up, equate to hours and days of productivity lost over the course of a year. Time that could be better-spent brainstorming, strategizing, or simply doing what we do best.
🌱 Eco-friendly and Safe
The deeper I dove into the realm of cleaning, the more I realized that it wasn't just about dusting and vacuuming. It was about using the right, eco-friendly products that ensured our employees' safety and contributed positively to the environment. As much as I wanted to, ensuring that in-house was a mountain too high for me to climb.
🔄 Consistency is King
Another thing? Consistency. Just like our brand promises consistency in services, our office cleanliness should echo the same sentiment. With a dedicated professional cleaning service, come rain or shine, I knew my office would be consistently spotless. No more "oh, we forgot" moments.
💡 The Lightbulb Moment
That's when the lightbulb truly went off. Why was I trying to juggle this in-house when professionals could take it off my plate, ensuring a cleaner, healthier workspace while letting me focus on scaling my business? So, I took the leap and outsourced our office cleaning services.
🚀 The Aftermath? Pure Brilliance
The transformation was palpable. Not only did our space gleam, but there was also a noticeable uptick in team morale. Breathing in cleaner air, working in a spotless environment, and simply knowing that their health and well-being were prioritized led to happier and more productive days.
If you're on the fence about outsourcing your office cleaning, let me tell you from firsthand experience - it's more than worth it. Think about the lasting impressions, the increased productivity, the safety of your team, and most importantly, the peace of mind knowing that professionals are handling it. My only regret? Not doing it sooner.
So, here's my advice to you: Don't wait. Elevate your workspace and let the professionals handle the cleaning. You'll thank yourself later.
If you would like more information regarding the effectiveness of high-performance infection prevention and control measures, or if you would like to schedule a free, no-obligation on-site assessment of your facility's custodial needs, contact us today for a free quote!
In Bakersfield, CA, call (661) 437-3253
In Fresno, CA, call (559) 206-1059
In Valencia, CA, or Santa Clarita, CA, call (661) 437-3253
In Palmdale, CA, or Lancaster, CA, call (661) 371-4756
---