Slip and fall accidents are one of the most common causes of workplace injuries, often resulting in a range of injuries from minor bruises and cuts to more severe injuries such as broken bones, head injuries, spinal cord injuries, and, in some cases, slip and fall accidents that can be fatal.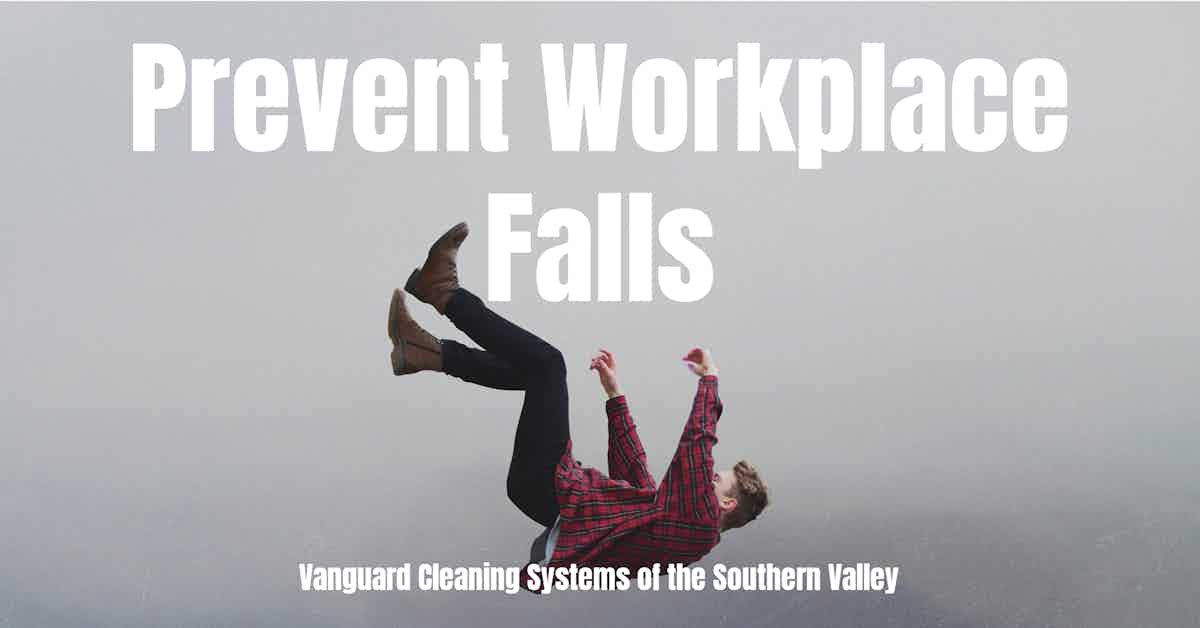 Slip, Trip, and Fall Facts
Approximately 2.6 million nonfatal workplace injuries are reported annually, contributing to an estimated loss to the U.S. economy of roughly $250 billion.
According to the U.S. Bureau of Labor Statistics, of the 888,220 workplace injuries that were recorded in 2019 that resulted in time away from work, 244,000 were from falls, slips, and trips, causing:
75,420 sprains, strains, and tears.
46,800 fractures, and;
6,740 cuts, lacerations, and punctures.
In the private sector, slips, trips, and falls accounted for approximately 27.4% of nonfatal workplace injuries in 2019 [1].
These injuries can also have a significant impact on employers, resulting in lost productivity, increased workers' compensation costs, and potential legal liabilities.
According to the National Safety Council;
According to NCCI data, the most costly lost-time workers' compensation claims by cause of injury result from motor-vehicle crashes, averaging $85,311 per workers' compensation claim filed in 2019 and 2020.

The other causes with above-average costs were burns ($54,173), falls or slips ($48,575), and caught ($44,588) [2].
Therefore, it's essential for employers to take proactive steps to prevent slip and fall accidents in the workplace, such as implementing proper safety protocols, providing employee training, and ensuring that the work environment is free of hazards that can lead to slip and fall accidents.
Reducing Slip, Trip, and Fall Risks With Enhanced Cleaning
Facility cleaning and maintenance eliminates hazards that cause slips, trips, and falls, reducing workplace injury risks.
Identify and address potential hazards - Enhanced facility cleaning involves a comprehensive workplace assessment to identify potential risks that can cause slips, trips, and falls, including identifying areas with uneven flooring, spills, debris, or other hazards. Once identified, address hazards via cleaning, repair, or maintenance.
Implement a cleaning and maintenance schedule - A regular cleaning and maintenance plan can help keep the facility free of hazards that can cause slips, trips, and falls, including cleaning spills and debris immediately, repairing damaged flooring, and ensuring that walkways and aisles are clear of clutter.
Use proper cleaning techniques - Proper cleaning techniques and equipment can also help prevent slips, trips, and falls. For example, using a dry mop to clean spills on hard flooring can help prevent slip hazards caused by wet floors. Similarly, using a vacuum cleaner with proper attachments can help remove debris from carpets and other surfaces.
Train employees on safety protocols - It's also important to train employees on safety protocols related to slip and fall accidents, such as proper footwear, reporting hazards, and following documented procedures when cleaning up spills.
Additional Tips to Improve Safety
Use of slip-resistant materials - Slip-resistant flooring can help reduce the risk of slips and falls, including using materials with textured surfaces or adding slip-resistant coatings to existing flooring.
Install handrails and guardrails - Installing handrails and balustrades in areas with stairs, ramps, or elevated platforms can provide additional support and reduce the risk of falls.
Upgrade lighting - Adequate lighting in the workplace can help employees see potential hazards, including uneven flooring or obstacles in walkways.
Perform routine inspections - Regular inspection and maintenance of the building can help identify and address potential hazards before they become a problem. This can include repairing damaged flooring, fixing leaks, and ensuring walkways and aisles are clutter-free.
References & Resources
Takeaway
Slip, trip, and fall accidents are a significant concern in the workplace, often resulting in injuries ranging from minor cuts and bruises to broken bones and head trauma.
Enhanced facility cleaning is critical to preventing these accidents because it helps identify and address potential hazards before they result in costly and potentially deadly accidents.
By taking proactive measures, employers can create a safer work environment and reduce the risk of slip, trip, and fall accidents.
Outsourcing is a proven method for onboarding highly in-demand cleaning and disinfection services and experience for a fraction of the price of maintaining a similar service in-house.
If you would like more information regarding the effectiveness of high-performance infection prevention and control measures, or if you would like to schedule a free, no-obligation on-site assessment of your facility's custodial needs, contact us today for a free quote!
In Bakersfield, CA, call (661) 437-3253
In Fresno, CA, call (559) 206-1059
In Valencia, CA, or Santa Clarita, CA, call (661) 437-3253
In Palmdale, CA, or Lancaster, CA, call (661) 371-4756