Throughout the pandemic and the steps required to entice a justifiably anxious workforce back to the office, we as a culture have developed a deeper understanding of the role commercial cleaning services has on occupant wellness and how that impacts an organization's operations.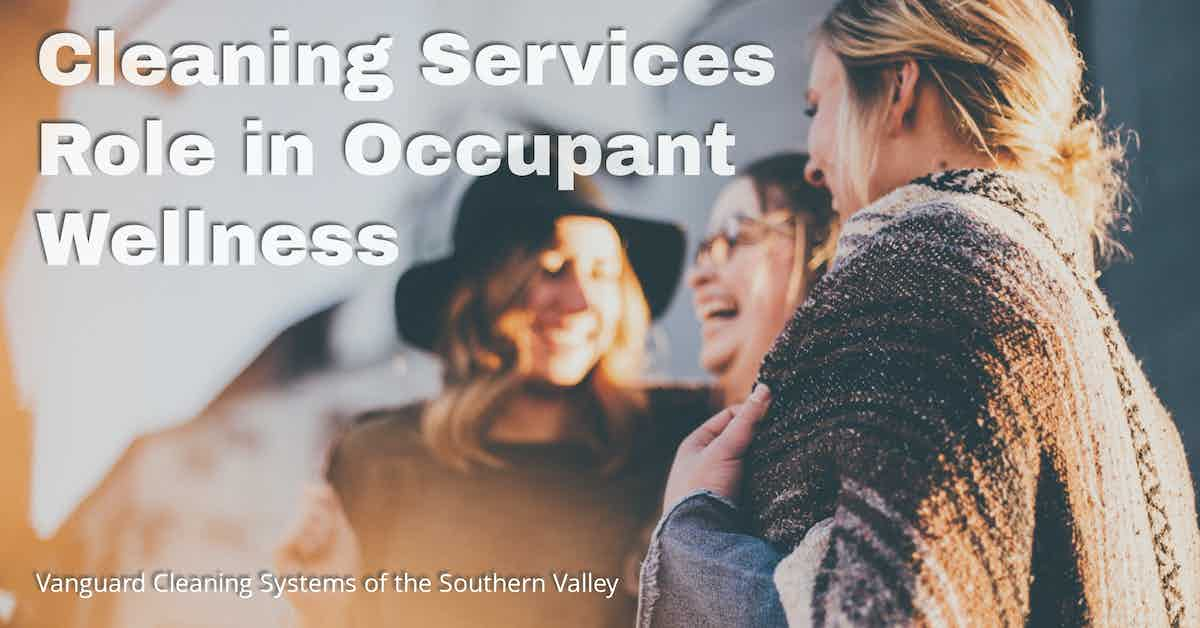 The Importance of Workplace Wellness
Facility wellness programs have a clear and demonstrable impact on:
Increasing workforce productivity and employee retention.
Decreasing healthcare and disability costs, and;
Improving student attendance.
The specific components for workplace wellness programs experiencing high occupant adoption rates include:
Physical wellness, including healthy food options and gyms.
High levels of occupant handwashing compliance.
Adequate lighting--preferably natural, and;
Extremely high indoor air quality.
Physical Wellness in the Workplace
Exercise and healthy eating positively impact personal health and afford several benefits that translate well in the workplace.
According to Energym;
Exercise improves employee productivity by increasing blood flow to the brain and making it easier to focus.

It also facilitates creative thinking, helping employees find innovative solutions to difficult problems.

One study published in the Journal of Occupational and Environmental Medicine found that workers who exercised moderately produced higher quality work and performed better in their jobs than those who did no exercise.
Further, according to the Harvard Business Review;
Research indicates that eating fruits and vegetables throughout the day isn't simply good for the body—it's also beneficial for the mind.

A fascinating paper in this July's British Journal of Health Psychology highlights the extent to which food affects our day-to-day experience.

Within the study, participants reported their food consumption, mood, and behaviors over a period of 13 days.

Afterwards, researchers examined the way people's food choices influenced their daily experiences.

Here was their conclusion: The more fruits and vegetables people consumed (up to 7 portions), the happier, more engaged, and more creative they tended to be.
Handwashing Compliance
Direct and indirect contact are two of the most common modes of bacteria and pathogen transmission in the classroom and workplace.
Handwashing with soap and water is a proven method for reducing the spread of germs and associated illnesses.
According to the U.S. Centers for Disease Control and Prevention;
Handwashing with soap removes germs from hands.

This helps prevent infections because:

People frequently touch their eyes, nose, and mouth without even realizing it. Germs can get into the body through the eyes, nose, and mouth and make us sick.

Germs from unwashed hands can get into foods and drinks while people prepare or consume them. Germs can multiply in some types of foods or drinks, under certain conditions, and make people sick.

Germs from unwashed hands can be transferred to other objects, like handrails, table tops, or toys, and then transferred to another person's hands.

Removing germs through handwashing, therefore, helps prevent diarrhea and respiratory infections and may even help prevent skin and eye infections.
Natural Lighting
Natural light has several benefits over even well-lit workplaces and classrooms--promoting:
Better sleep patterns.
Enhanced mood.
Improved vision.
More creativity, and;
Increased Vitamin D levels.
According to Business 2 Community;
Lockheed experimented with natural lighting in 1983, boosting contract productivity by 15%, and believed that the "higher productivity levels…helped them win a $1.5 billion defense contract."

Verifone, a company operating out of Los Angeles, reported a 5% increase in productivity. Meanwhile, total product output increased by 25-28%.

The government study these figures were taken from cites a further 3 case studies of companies improving productivity after introducing natural daylight, along with some figures from schools.
Indoor Air Quality
On average, U.S. adults spend approximately 90% of their day indoors -- much of that at work, often in an environmentally controlled workplace, where the air quality can range between 2 to 5 times more polluted than the air outside, resulting in a host of short and long-term health consequences and productivity challenges.
According to the EPA, on average Americans spend about 90 percent of their time indoors where air pollutants are 2 to 5 times more concentrated.

The main sources the cause indoor air pollution include: tobacco, coal heating, cooking appliances, insecticides, paints and cleaning supplies that release harmful chemicals.

Maintaining indoor air quality (IAQ) and minimizing pollutant sources is crucial to the health of building occupants.

It was found in research compiled by the World Green Building Council that poor air quality negatively affected participants' performance rates by up to 10 percent.

The WGBC also reported that offices equipped with an outdoor air supply ventilation source experienced reduced absenteeism rates as much as 35 percent.

The Role of Facility Management in Building Occupant Wellness
Enhanced Cleaning as a Prerequisite for Workplace Wellness
In each instance, enhanced cleaning and strategic disinfection strategies are required to support the various proven workplace wellness criteria.
For example:
Office gyms, kitchens, and dining areas are magnets for germs, bacteria, and pests, and should be cleaned and sanitized at least once per day to minimize the threat of germ and allergen transmission.
Occupant handwashing compliance is positively impacted by sanitary hand hygiene stations that are regularly stocked and maintained.
Dirty windows and light fixtures diminish available lighting, accommodate pests and other microbes that negatively impact occupant health, present an unpleasant appearance, and should be cleaned seasonally to prevent the buildup of mildew, allergens, and insects, and;
Many standard commercial cleaning solutions, disinfectant products, and air fresheners emit significant levels of volatile organic compounds and should be upgraded to VOC-free solutions, or used in conjunction with increased natural or mechanical ventilation or commercial-grade air cleaners to disperse or capture toxic particles.
Takeaway
Assuming high occupant adoption rates, workplace wellness programs have proven to be a tremendous benefit to schools, businesses, communities, workers, and students.
However, consistent high-outcome cleaning and disinfection strategies executed by trained service providers equipped with updated products and equipment are necessary to ensure the safe occupation and use of the facility.
For many organizations, onboarding the requisite labor and material resources needed to achieve and maintain the highest standards of facility cleanliness and safety may prove cost prohibitive.
Outsourcing is a proven method for onboarding highly in-demand cleaning and disinfection services and experience for a fraction of the price of maintaining a similar service in-house.
If you would like more information regarding the effectiveness of high-performance infection prevention and control measures, or if you would like to schedule a free, no-obligation on-site assessment of your facility's custodial needs, contact us today for a free quote!
In Bakersfield, CA, call (661) 437-3253
In Fresno, CA, call (559) 206-1059
In Valencia, CA, or Santa Clarita, CA, call (661) 437-3253
In Palmdale, CA, or Lancaster, CA, call (661) 371-4756