Controlling the spread of infectious disease requires a deliberate and conscious series of actions that break the chain of infection and disrupt a pathogen's ability to move from host to host.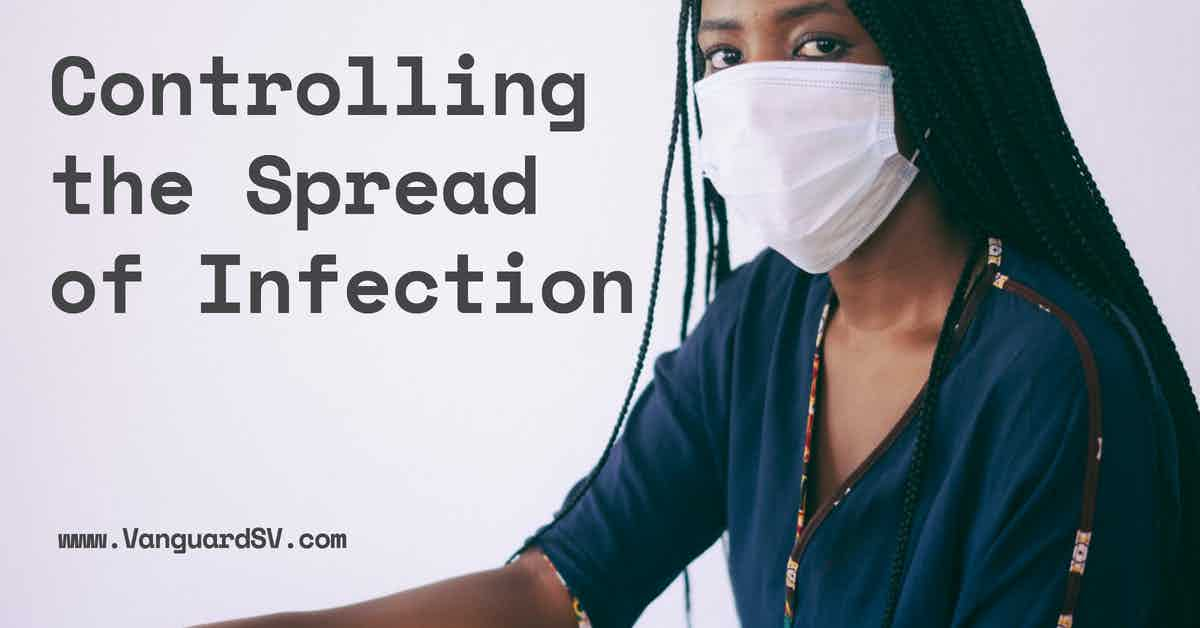 Controlling the Spread of Infection in Schools, Homes, and Businesses
Influenza, coronavirus, rhinovirus, and norovirus infections run rampant during the colder months and are especially dangerous to older and younger demographics with underdeveloped or compromised immune systems and those suffering from a wide range of severe health issues, commonly referred to as comorbidities.
The first step in breaking the chain of infection is to understand what you're dealing with, which often requires a diagnosis of symptoms.
Commonly observed symptoms of COVID-19 illness include:
Fever.
Cough, and;
Shortness of breath.
Influenza symptoms include:
Fever.
Cough.
Headache.
Aches and pains.
Sore throat, and;
Extreme fatigue.
And, symptoms of the common cold include:
Aches and pains.
Sore throat.
Runny nose, and;
Sneezing.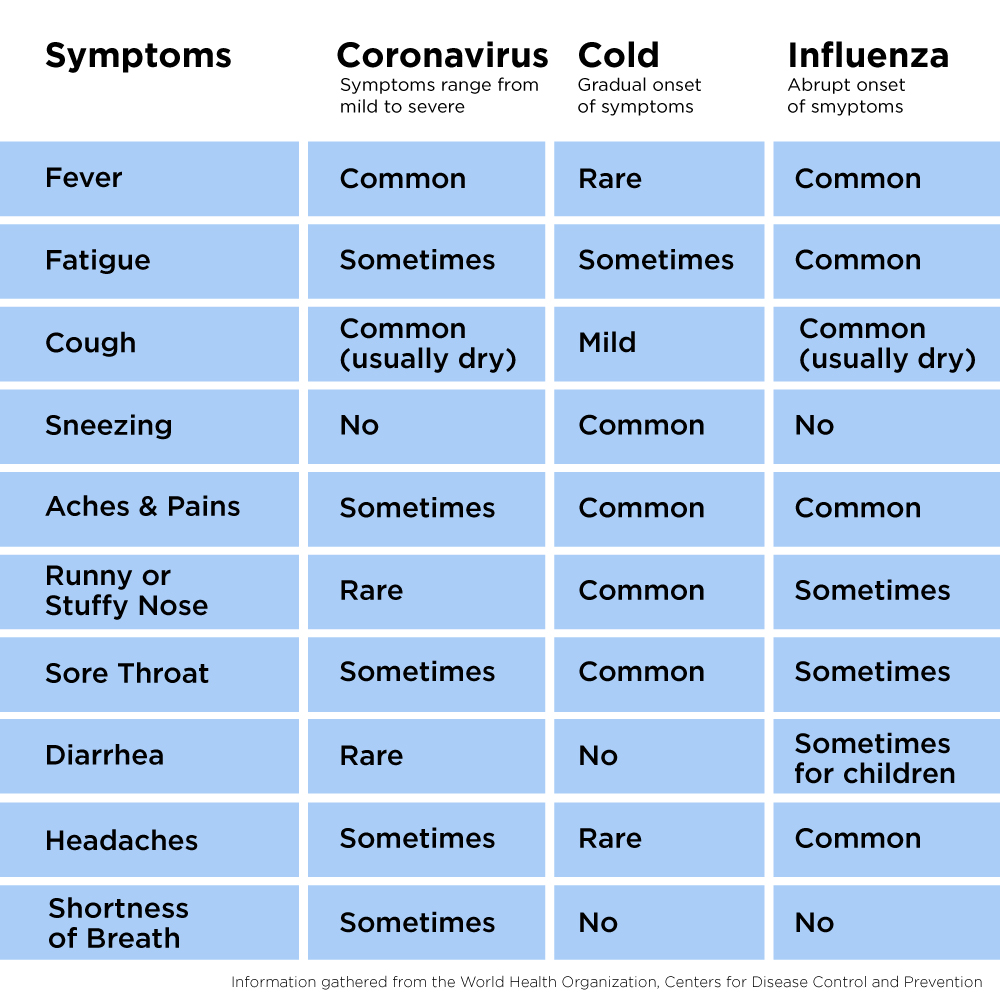 Breaking the Chain of Infection
Pathogen transmission requires an unbroken chain to move from one host to another.
The first link is the virus itself, such as SARS-CoV-2 or Influenza.
The next link is the reservoir, typically an infected person or contaminated surface.
After that is the portal of exit, such as coughing, sneezing, using the restroom, or breathing.
Following that comes the mode of transmission, which can include inhalation and ingestion, but typically hand to mouth after touching a germ hotspot.
Next is the port of entry, which are most commonly the eyes, nose, and mouth, and;
Finally, a susceptible host is required.  This will be an unvaccinated person which, in regards to COVID-19, is everyone, especially those with compromised immune systems or serious comorbidities.
Clearly, breaking the chain requires a multi-tiered proactive approach that includes:
Daily enhanced surface cleaning with advanced technologies, such as smart microfiber and, ideally, no-touch solutions which include automated floor scrubbers and scrubber-vacuums.
Day porter services that follow the flow of foot traffic through the occupied portion of a facility, disinfecting commonly touched surfaces as they go, especially glass, stainless steel, and plastic.
Daily disinfection services of all commonly occupied areas of a facility, preferably with advanced electrostatic disinfection appliances.
Routine deep cleaning and disinfection services performed after hours in every area of a facility, especially kitchens, offices, classrooms, break rooms, conference rooms, public transit vehicles, and metro stations.
Social distancing that can range from staying home when you feel ill to observing local government mandates regarding 6 feet of separation, if for no other reason than 'just in case.'
And, regularly washing your hands with soap and water, as well as paying close attention to where you put your hands when in public.
References & Resources
Takeaway
Controlling the spread of deadly pathogens requires a repeated and ongoing effort to break the chain of infection at several critical points, many of which require a commitment to enhanced daily facility cleaning and disinfection services.
A proven and cost-effective method for ensuring the highest cleanliness and safety standards is outsourcing daily and specialized custodial services to an experienced service provider.
If you would like more information regarding the effectiveness of high-performance infection prevention and control measures, or if you would like to schedule a free, no-obligation onsite assessment of your facility's custodial needs, contact us today for a free quote!
In Bakersfield CA, call (661) 437-3253
In Fresno CA, call (559) 206-1059
In Valencia CA, or Santa Clarita CA, call (661) 437-3253
In Palmdale CA, or Lancaster CA, call (661) 371-4756