As summer finally winds down and tourism begins to drop, coastal residents and volunteers are reminded to stay safe and healthy during the annual beach cleanup season.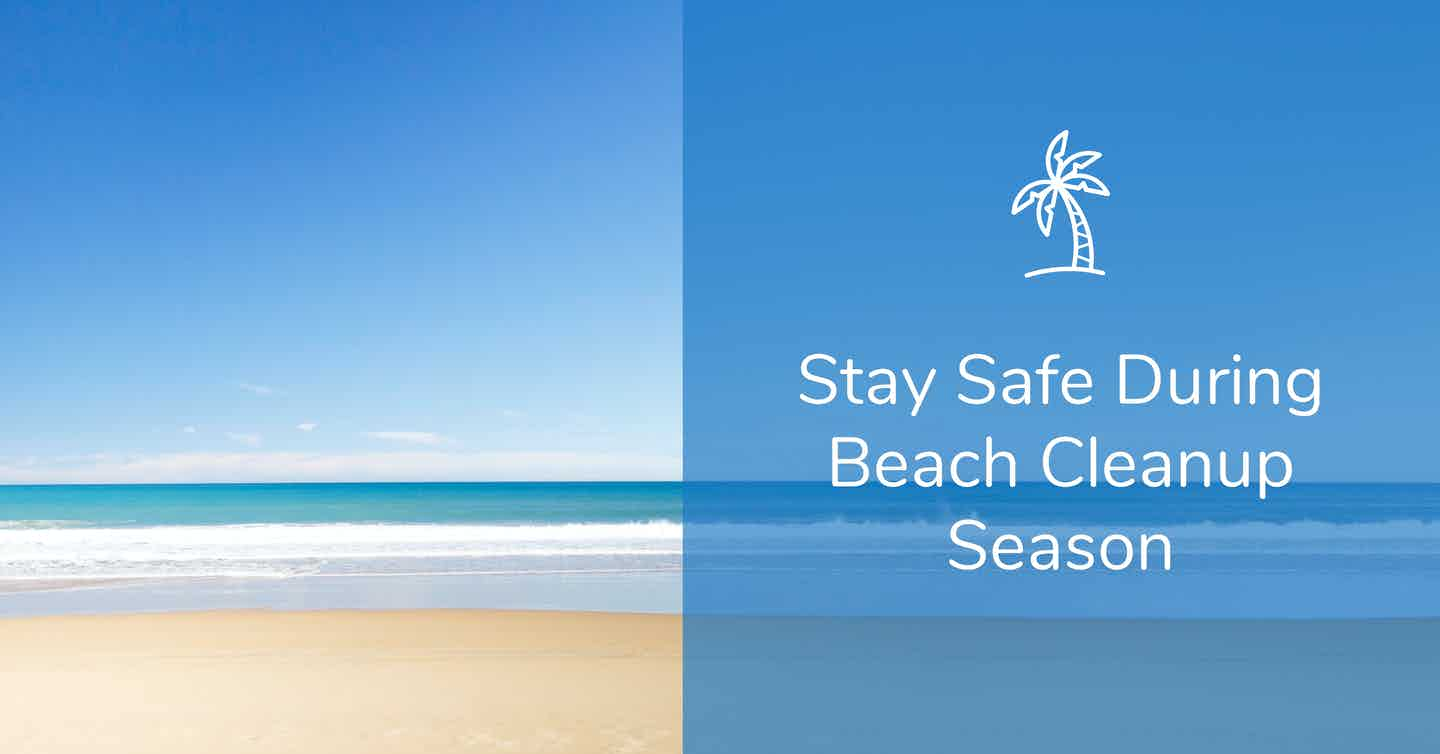 Keeping COVID Safe During Coastal Cleanup Season
Coastal Cleanup Day, typically held on the third Saturday of September, is now a month-long (every Saturday) event designed to encourage coastal residents and volunteers to clean up and remove the trash leftover from summer tourists, as well as the debris that inevitably flows down to the coastline from all over California.
Due to COVID restrictions, this year's (official) event has been canceled.
However, residents and volunteers are being encouraged to go out every weekend of September and participate in unofficial cleanup efforts.
According to the California Coastal Commission;
This year, cleaning the coast will start at our own front doors.

For safety reasons, there are no large, centrally organized cleanup sites this year.

Instead, cleanups will be self-guided and close to home.

Cleaning your neighborhoods, local parks, streets, and storm drains helps protect our coast.

Trash travels through storm drains, creeks, and rivers to become beach and ocean pollution.

Help clean the beach by picking up litter in your community with your household.

Cleanups are happening every Saturday in September.

If Saturdays don't work for you, don't let that stop you!

You can clean up any day, any time.

Coastal Cleanup Day Every Saturday in September at your local happy place!
The waste removal efforts by volunteers play a vital role in the protection of our fragile coastline.
2019's effort brought out tens of thousands of volunteers across California, resulting in the removal of nearly 1 million pounds of garbage.
According to the Orange County Register
California Coastal Cleanup – organizers dropped the world "day" this time – marks its 36th year.

It is typically held on the third Saturday in September, bringing out a collective group of like-minded volunteers, about 75,000 of them throughout the state, who clear out upwards of 900,000 pounds of debris from the shorelines and waterways.

It also coincides with International Coastal Clean Up Day, which happens on a global scale.

The effort is especially important this year as more people have headed outdoors to recreate, said Eben Schwartz, Coastal Cleanup Day director.

Coastal Cleanup Day switches to month-long effort amid coronavirus restrictions
Coastal Cleanup Safety Checklist
This year, in an effort to protect the public and halt the spread of SARS-CoV-2, volunteers are asked to observe several safety precautions, including:
Wear gloves when picking up trash.
Wash hands thoroughly with soap and water for a minimum of 20 seconds after cleanup activities.
Stay at least six feet from people outside of the members of your household.
Wear a mask--preferably a three-layer surgical mask, or three-layer woven mask--when working in close proximity with groups that include people outside your household, or when you are unable to socially distance.
Avoid large groups of people by striking out in the early morning or evening, weekdays, or when it's overcast for cleanups, and;
Remember to follow all local rules and regulations.
References & Resources
Takeaway
While the COVID outbreak may have disrupted tourism, that disruption has allowed for a reallocation of resources to increase vital efforts to clean up our coastline.
If you're interested in volunteering your time, please refer to the cited resources and reference sections for official guidelines, and remember to stay safe and healthy.
If you would like more information regarding the effectiveness of high-performance infection prevention and control measures, or if you would like to schedule a free, no-obligation onsite assessment of your facility's custodial needs, contact us today for a free quote!
In Bakersfield CA, call (661) 437-3253
In Fresno CA, call (559) 206-1059
In Valencia CA, or Santa Clarita CA, call (661) 437-3253
In Palmdale CA, or Lancaster CA, call (661) 371-4756