Strong odors are a deterrent to customers, hotel guests, patients, and building occupants--leading to lost profits, decreased productivity, and a diminished professional image.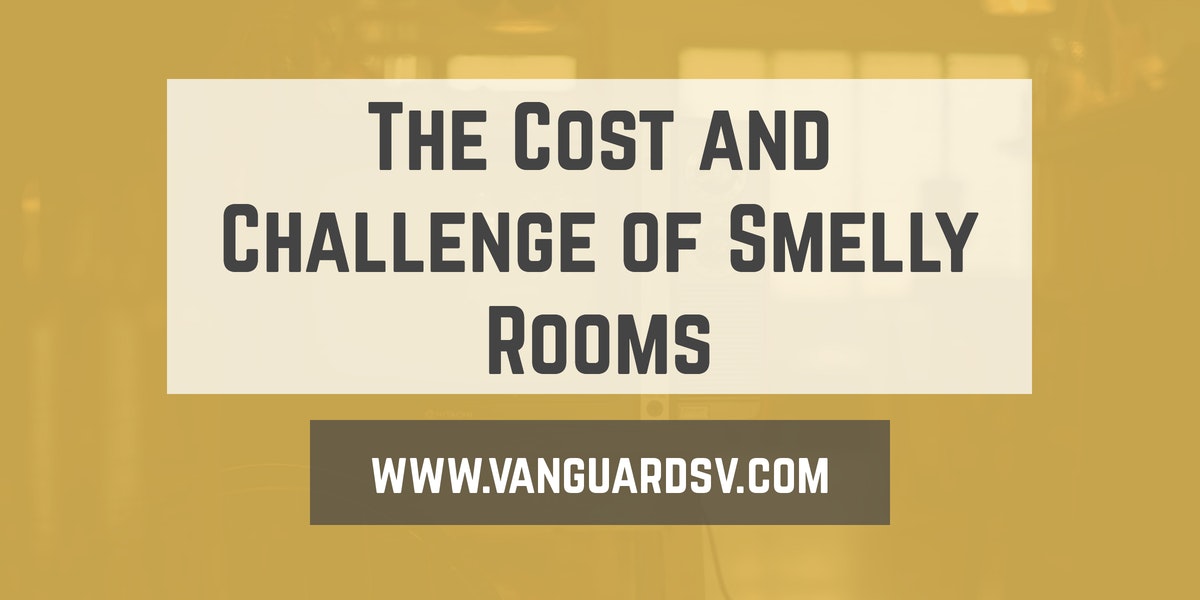 Smells are Harming Your Business
Strong or foul odors are problematic for schools, healthcare facilities, hospitality, and other businesses--negatively impacting indoor air quality (IAQ) and potentially indicating issues with toxic chemical exposure.
According to the U.S. Centers for Disease Control and Prevention (CDC);
Chemicals and related odors can be sources of IEQ problems in buildings.

Odors are organic or inorganic compounds and can be both pleasant and unpleasant.

Some odors can be health hazards and some are not.
However, a recent survey conducted by Non-Scents and Procter & Gamble's Febreze® discovered that hotel guests don't even like the smell of cleaning products and air perfumes.
According to their findings:
58% prefer their hotel room to smell like nothing at all.
Only 25% enjoyed the smell of air freshener.
7% preferred an exotic or tropical scent, and;
Only 3% preferred the smell of cleaning products.
Respondents also do not prefer floral smells.
When provided with a choice:
12% chose citrus or lemon.
4% selected pine.
4% preferred an exotic, musky smell, however;
Most guests--70%--preferred just the smell of fresh air and clean linens.
And when the guests did not get what they wanted--66% asked for a different room, complained, asked for a discount or refund, or canceled their reservations due to unacceptable smells.
The results of the survey were summarized succinctly by Kurt Smith, senior director of product and service development for Hampton Hotels.
We conducted rigorous consumer research and found that travelers just want their hotel room to smell fresh and clean – and not like anything else.
Restroom Odors
Outside of chemical cleaning products and perfumed air scents, restroom odors remain one of the primary sources of smells that can cost a business money and point to significant health and hygiene issues.
A lingering stench in a high-traffic restroom in an airport, movie theater, or amusement park can leave a lasting stain on your public reputation and cost your organization a significant amount of business.
The first step to addressing problematic smells in stinky bathrooms is to identify the source.
One of the most common challenges in restrooms are odors originating from the grout around urinals, which can harbor dirt, mold, bacteria, and...well...all of which can negatively impact the health and hygiene of your entire facility, regardless of how often your custodial team mops.
Several advanced, environmentally-preferable products exist on the market to attack the source of the smell without leaving trace odors or further contaminating the air.
Combined with the regular use of a deep cleaning vacuum scrubber, your grout and tile will be odor-free in no time.
Another common source of foul restroom odors is poor ventilation and airflow.
Increasing ventilation or natural airflow can help, but isn't always possible, leading many to attempt to mask the smell with air perfumes which, as we have seen, only upset facility occupants even further.
In these instances, the implementation of air neutralizers combined with--in extreme cases--a vapor unit can eliminate odors without contributing to the problem.
Tips for Improving Indoor Air Quality and Eliminating Smells
Eliminating productivity and profit killing odors is cost-effective and straightforward.
Clean Regularly - This will help identify the source of odors and remove them before they become a problem.
Use Walkway Mats - You wouldn't believe what gets tracked in from outside or the floors of restrooms throughout the rest of a facility.  Placing walkway and entry mats in strategic, high-traffic areas will help reduce the amount of cleaning your team must perform, protect your floors, and help prevent the buildup of dirt, moisture, and bacteria that will lead to foul smells.
Use a HEPA Vacuum - HEPA vacuums pick up more dirt and filter out bacteria and other particles, preventing them from becoming airborne and making people sick.
Control Moisture - Moisture leads to mold and bacteria, which contribute to undesirable smells, health issues, and poor appearance, and they can proliferate rapidly.  Regularly cleaning and servicing windows, fixing leaks, patching holes in the infrastructure, servicing cooling systems, and promptly cleaning up spills will help eliminate the buildup of moisture in your facility.
Ensure Proper Ventilation - Proper airflow can push particles out of occupied spaces into the HVAC system where they are captured by HEPA filters and disposed of before causing harm to your business or its occupants.
References & Resources
Takeaway
More and more, we are learning that smells do not equate to clean, and our customers and facility occupants not only know that fact, but prefer the smell of nothing to nearly everything else.
Further, chemical perfumes used to mask odors only contribute to the problem--increasing the sharpness of smells while dumping toxic chemicals into the air.
Commercial cleaning products are just as bad, and sometimes worse--now commonly tied to issues with childhood asthma, productivity challenges in the workplace, and the stunting of development in children.
Improving indoor air quality means improving your business's operational productivity and customer satisfaction, increasing the test scores of students, and decreasing short and long-term healthcare costs.
If you would like to learn more about the advantages of outsourced cleaning services that employ environmentally-preferred products, or if you would like to schedule a free, no-obligation onsite assessment of your facilities' infection prevention and control requirements, contact us today for a free quote!
In Bakersfield CA, call (661) 437-3253
In Fresno CA, call (559) 206-1059
In Valencia CA, or Santa Clarita CA, call (661) 437-3253
In Palmdale CA, or Lancaster CA, call (661) 371-4756