One of the most well-known secrets to success in business is maintaining a high-quality office cleaning service to ensure the professional appearance of the facility and the health and performance of the office staff.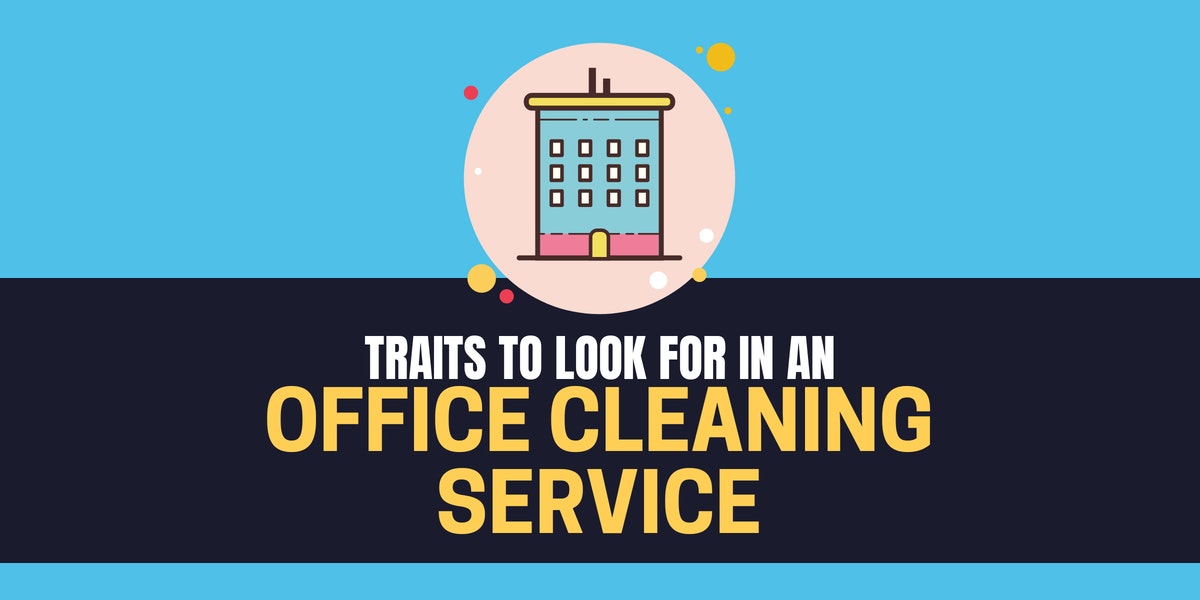 What to Look for in a High-Quality Cleaning Service
Successful business owners know that in order to maintain the competitive edge necessary in today's market, they must retain the services of highly qualified building service contractors and service personnel who are equipped with the latest skills and technologies.
Identifying the right kind of partnership requires a significant amount of research into the various potential cleaning businesses, a thorough understanding of your organization's operations, and clear direction in which you see your company heading.
Unfortunately, many business owners solely look at the price and the availability of certain entry-level services when considering commercial cleaning services.
While pricing and services are essential, there several other critical factors that separate high-performance service providers from the fold.
The Qualities of a High-Performance Service Provider
When considering a high-performance service provider, research the following criteria:
Commercial Experience - There are significant differences between cleaning small offices and homes, especially as the size and complexity of a facility increase to multiple floors and available service to occupants and customers.  Make sure to identify and separate providers that have little to no experience with facilities similar to yours.
Scheduling - Smaller providers typically do not have the resources necessary to offer flexible scheduling, which can spell disaster for your business in the event of an emergency.  Further, larger enterprises often prefer day porters to maintain critical areas of their operations, such as restrooms, throughout the day, before thorough evening cleaning operations.
Consistent Performance - Regardless of industry, service providers often start outshining, only to have the quality drop off after a certain amount of time. Continually replacing the provider once they dip below a certain level is costly and inefficient.  Conversely, a provider who has demonstrated a history of consistent performance will relieve pressure on key personnel, freeing them up to focus on business-critical functions.
Affordability - An affordable service provider is somewhat of a subjective concept that varies from business to business.  While price matters, the combination of the actual cost, service quality, and the measurable benefits to your organization will determine whether the service makes sense for your company.
Available Services - All commercial cleaning service companies will offer some level of office cleaning to their customers.  However, a service provider that can provide services that extend to recycling and waste removal, window cleaning, pressure washing, electrostatic disinfection, and various floor and carpet care services will reduce overhead by eliminating the requirement to identify and manage multiple vendors.
Customization - No business is alike, and there is no one-size-fits-all plan that will work for anyone all of the time.  A flexible and experienced service provider will be able to customize the type of cleaning services and schedule that matches your business requirements.
Industry Experience - While general office cleaning services tend to be fairly generic in their application, specialized offices, such as medical and dental, education and daycare, or highly technical and secure data facilities require specialized tools and training.  If your business falls within a category that dictates special care, policies, and procedures, or the use of specific kinds of equipment, make sure that the service provider you're about to hire possesses an extensive background meeting those needs.
Clear Lines of Communication - Communication is critical to the success of any business.  In regards to the health and hygiene of your workplace--if something is not cleaned and disinfected consistently, serious health issues and occupant complaints can arise.  The supervisor, account manager, and team leader of your custodial provider should be easy to reach, responsive to your inquiries, and consistent with their follow up.
Training - Training in all areas of equipment use, chemical handling and application, and all relevant safety precautions are mandatory to ensure a safe and productive workplace.  Before hiring anyone, inquire into your prospective service providers training practices.
Standards - Workers who are highly compensated, consistently well-trained, and provided advancement opportunities stay around longer and perform at a higher level.  For these reasons, the custodial industry has suffered from embarrassingly high turnover numbers for years, which translates into lackluster service and low-quality cleaning for your business.  Before onboarding a new service provider, do everything in your power to determine how their staff are treated, compensated because that will translate over into the level of service your organization can expect.
Equipment Quality - The janitorial industry has come a long way from straw brooms and cotton-string mops.  Technologically advanced equipment, such as automated floor scrubbers, microfiber, and electrostatic disinfection appliances will reduce the amount of time and cost required to clean and disinfect your office, which translates into more money in your pocket.
Green Cleaning - The science is in on green cleaning, and the studies consistently show that implementing green and sustainable cleaning practices in schools and businesses results in fewer illnesses, increased occupant cognitive functions and performance, as well as improved task engagement.  Many schools and businesses have gone so far as to openly advertise the health and environmentally conscientious nature of their cleaning services to the communities that they serve, which has resulted in more favorable brand impressions and increased profits.
References & Resources
Takeaway
A high-performance office cleaning company will significantly improve the productivity and health of your facilities occupants, which translates into increased performance across schools and businesses.
Identifying the right fit for your school or business early on will have a tremendous impact on your organization's deliverables and bottom line.
Take your time, do your research, and don't be afraid to ask tough questions or set high expectations.
If you would like more information regarding our full range of high-performance office cleaning services, or if you would like to schedule a free, no-obligation assessment of your facilities cleaning and infection control requirements, contact us today for a free quote!
In Bakersfield CA, call (661) 437-3253
In Fresno CA, call (559) 206-1059
In Valencia CA, or Santa Clarita CA, call (661) 437-3253