A clean working or learning environment has been shown in numerous studies to have a positive impact on the physical health of facility occupants, but new studies are showing that a hygienic, clutter-free classroom or office also has a demonstrably positive effect on mental wellbeing.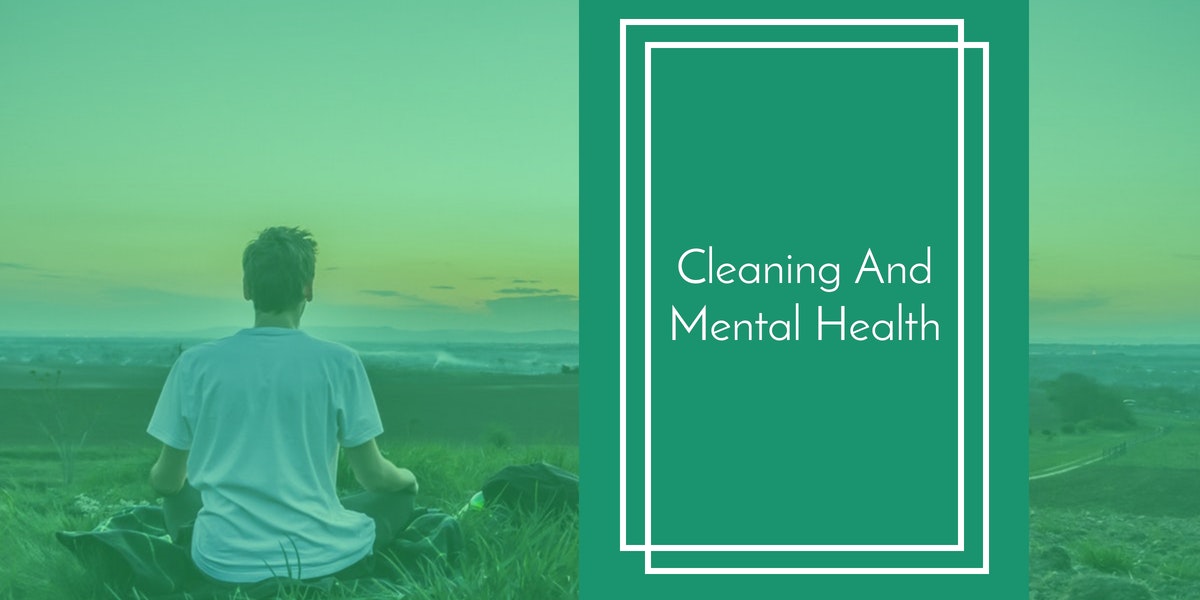 The Mental Health Benefits of Cleaning
The act of cleaning has been shown to reduce a person's sense of anxiety and nervousness by relieving their mind of the stress of worrying about something coupled with the healthy expenditure of energy in movement and action.
According to Yahoo News;
Cleaning has been found to have positive effects on our mental health by helping us gain a sense of control over our environment, whilst being absorbed in the activity itself can also help calm your mind.

It has also been found to help improve mood and provide us with a sense of satisfaction.
The report went on to cite a study conducted by Princeton University regarding clutter and one's perception of the quality of their surroundings, specifically in the workplace or classroom where individuals in the U.S. spend most of their waking hours.
They found that the visual cortex can be overwhelmed by task-irrelevant objects, which dislocate attention and expands your tack-completion time.

Decluttering will naturally stop your brain from multitasking turn you into a concentrated productivity machine
A previous study conducted by Tork, which surveyed office workers to determine what aspects of the workplace employees felt impacted their health and mental wellbeing, reported that:
94 percent of employees find that a hygienic, healthy and risk-free work environment impacts their happiness.

60 percent of workers find that organization of work environment strongly influences their productivity, and 93 percent find it affects their happiness.
A 2018 survey conducted by the U.S. Green Building Council went even further to determine the effects working in a LEED-Certified building had on occupant wellbeing, reported that:
93% of those who work in LEED-certified green buildings say they are satisfied on the job.

More than 80% of all employees say being productive on the job and having access to clean and quality indoor air contributes to their overall workplace happiness.

Employees are Happier, Healthier and More Productive in LEED Green Buildings
Steps to Increase Mental Health in Classrooms and the Workplace
Most people are aware that exercise, to one degree or another, improves mental clarity and focus, and improves a person's mood.
Tidying up one's workspace allows the individual to expend pent up energy while providing them with a sense of control over their environment as well as a visual representation of accomplishment.
While it is ill-advised to task students, teachers, or office workers with duties customarily the domain of janitorial staff, encouraging them to tidy up their workspace each day has been shown to produce positive outcomes.
This type of constructive behavior can be fostered by providing facility occupants with safe, modern tools to tidy up, such as green cleaning wipes and low profile storage areas, as well as clear guidelines for use and safety.
Additional steps that have been shown to produce positive health benefits involve regularly cleaning out office refrigerators and removing the clutter from desks, which has the added benefit of aiding custodial workers in deep cleaning and disinfection of high contact germ hot spots.
References & Resources
Takeaway
In the United States, an adult will spend tens of thousands of hours indoors at their jobs.
According to CleanLink;
If a teacher retires after 35 years, he or she will have spent more than 35,000 hours teaching in the classroom — not including all the after-school hours.

[...] the average office worker retiring at age 65 will have spent roughly 97,000 hours in the office.
Combining the demonstrable mental and physical health benefits of tidying up one's workspace with the scientifically-backed, high-performance results of green cleaning services, especially in a LEED-certified building, will have a tremendous impact on occupant performance and output, ultimately translating into massive gains on the part the school they attend, or the business which employs them.
Partnering with your janitorial service provider will aide in developing a program that benefits everyone in the safest manner--helping to increase engagement and focus, as opposed to burdening facility occupants with undesirable cleaning chores.
If you would like to learn more about the mental health benefits of a clean, clutter-free office or classroom, or if you would like to schedule a free, no-obligation onsite assessment of your facilities custodial or infection prevention and control requirements, contact us today for a free quote!
In Bakersfield CA, call (661) 437-3253
In Fresno CA, call (559) 206-1059
In Valencia CA, or Santa Clarita CA, call (661) 437-3253