Technology is a driving force in modern business, and the custodial industry is no exception--with automation, Internet of Things (IoT) applications, and robotics leading the way.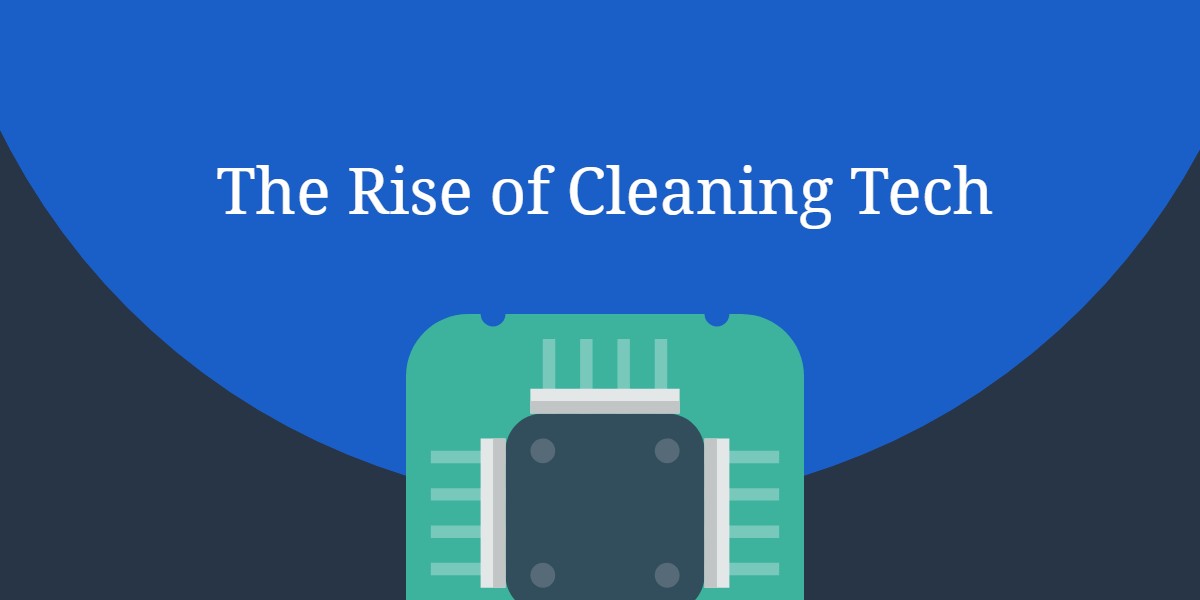 Technology-Based Cleaning Services
Technology is everywhere, and soon robots will be responsible for the lion's share of the cleaning services commonly employed in large facilities.
According to Dale Krausenik, vice president of marketing and product development at NSS Enterprises;
I think cleaning robots are going to be the first robots that we see in our daily lives.

Four to five years from now, you're going to be at the mall and see these machines.
Additionally, according to Markets and Markets;
The overall cleaning robot market is expected to grow from $2.09 billion in 2018 to $4.34 billion by 2023.
A significant driving force behind technology adoption is the increasing need for sustainable business practices that focus on cleaning for health first--a task automated systems are much more suited for than their human counterparts.
Adopting these technologies has already been shown to reduce cleaning product use, water waste, and time to task completion, ultimately resulting in decreased costs and increased profits.
Improving Sustainability Through Robotic Cleaning
One of the single most problematic areas for any facility is the floors--multiplying exponentially as the size increases.
Floors must be cleaned often to avoid the buildup of germs and bacteria that can quickly spread to other parts of the facility, but the process is time-consuming and wasteful, even with modern manually driven floor scrubbers.
Water and cleaning products must be regularly changed out, resulting in time not spent cleaning, but moving back and forth from the disposal area and the cleaner, as well as a significant amount of wasted water.
Robotic floor scrubbers address all of these issues to a surprising level.
According to a recent case study, one scrubber in particular was shown to:
Eliminate one hour per shift required to dump wastewater by recycling the water in its tank.
Generate an 85% savings of water and cleaning product use per shift--going from 87 - 116 gallons per night to less than 14, and;
Freeing up custodial staff previously dedicated to floor cleaning tasks for other mission-critical duties.
Source:
Interactive Simulation Improves Handwashing Compliance
A slightly different approach with technology that has increased handwashing compliance, one of the single most significant challenges facing any facility manager, has been the implementation of interactive handwashing simulators in the restroom.
Poor hand hygiene practices are one of the leading contributors to the spread of germs and bacteria in schools and businesses, costing U.S. companies billions of dollars each year in lost productivity, paid time off, and healthcare costs, as well as resulting in a demonstrable drop in grades for chronically absent students.
The 'Sure Wash' system addresses this challenge by instructing users in the proper manner in which hands should be washed, including commonly missed areas such as:
Tops of the hands.
Thumbs.
Fingertips, and;
Fingernails.
Additionally, the system helps users establish the habit of scrubbing their hands for the minimum recommended time (U.S. Centers for Disease Control and Prevention) of at least 20 seconds.
For More Information:
References & Resources
Takeaway
Robotic cleaning equipment can significantly improve custodial operations for facilities managers in several ways.
According to CIO Applications;
[...] using robotics to automate the cleaning process can result in reduced waste, better machine fuel consumption, and improved outcomes overall.

Automating the cleaning process also eliminates the concern of companies that cleaning systems are used more than necessary.

Furthermore, robotic automation also mitigates task completion variability, offering a more predictable result.

Impact of Modern Technology Tools to Drive Sustainability Efforts
Additional technologies, such as IoT monitoring of devices inside of restrooms, such as soap and paper towel dispensers, have been shown to significantly reduce personnel time required to check in on the facilities while increasing occupant satisfaction due to the consistent availability of high-demand toiletries.
Monitoring these and other sensors placed throughout the facility through widely available cloud service platforms has also improved the response time of the facilities maintenance staff, who are more able to respond to issues before they escalate.
If you would like to learn more about the money saving and productivity increasing advantages of technology-based cleaning services for your facility, contact us today for a free quote!
In Bakersfield CA, call (661) 437-3253
In Fresno CA, call (559) 206-1059
In Valencia CA, or Santa Clarita CA, call (661) 437-3253