Whether in-house or outsourced, your organization's janitorial services vendor or team should adhere to specific minimum standards of service to ensure a positive customer experience.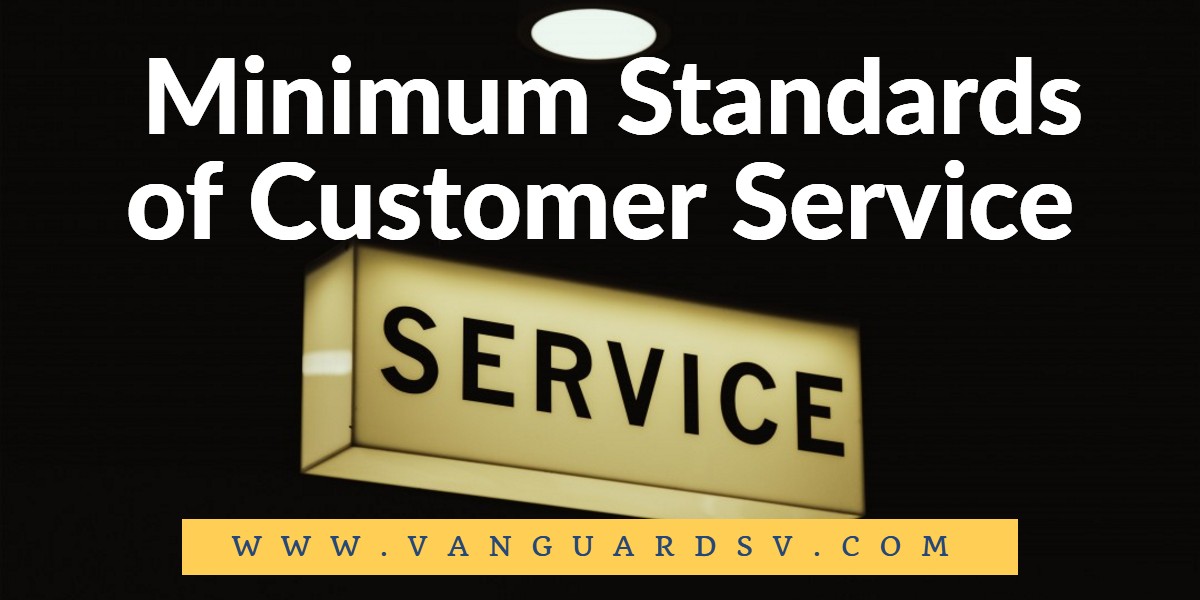 The Minimum Standards of Customer Service for Janitorial Services
Ensuring a consistent, high-quality customer experience is paramount to the success of education and business in the U.S., a sentiment perfectly voiced by Jerry Gregoire, Chief Information Officer of Dell, Inc.
The customer experience is the next competitive battleground.
With regards to janitorial services, the customer is defined as the occupants of a building or the users of any facilities.
This can range from students, faculty, administrative staff, and parents, within an educational system, as well as customers, contractors, visitors, and employees within a business.
A positive and memorable customer experience stems from top-notch customer service which, over time, will fluctuate up and down.
However, the key to ensuring the very best customer service is to set a hard bottom of minimum standards and practices, including:
Availability.
Courtesy.
Consistency.
Accuracy.
Responsiveness, and;
Efficiency.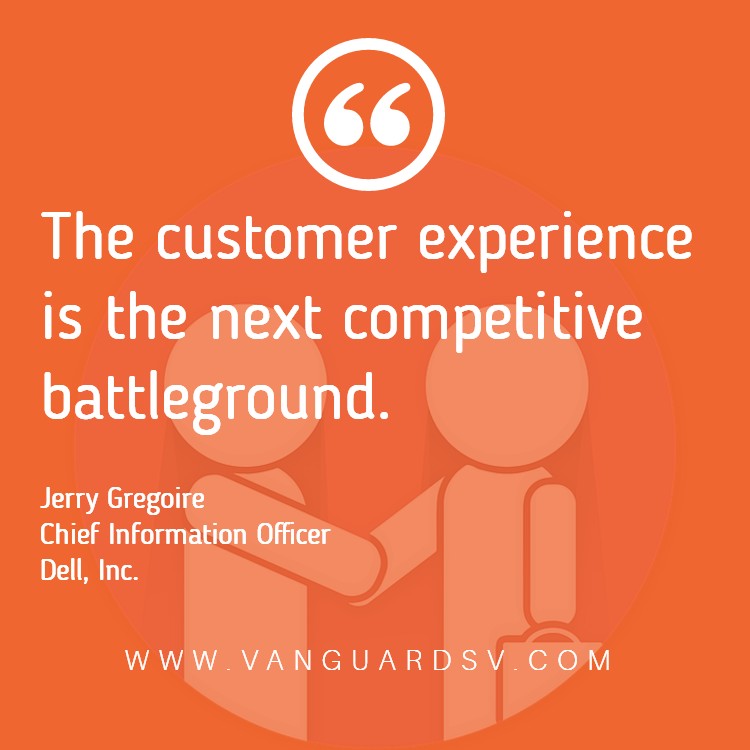 Availability
While schools and businesses may typically operate on a 9 to 5 schedule, building occupancy often goes on all day, every day, especially in large office spaces, rental properties, and universities.
To provide an outstanding customer experience, the service provider needs to be available, in person, according to the customer's timeframe and needs, especially in the event of an emergency or special request.
That translates into direct lines of communication that avoid email or phone tag scenarios where the customer is unable to speak directly to a representative with the ability and authority to assist them while avoiding costly miscommunication, which can lead to health and safety issues, as well as problems with occupancy use.
Unavailability quickly becomes issues with miscommunication; the bane of productive businesses and educational institutions.
According to Heidi Grant Halvorson, Ph.D.;
When we assume that other people know what we're thinking, and what we are expecting of them, we do them a real disservice.

Assuming that we've been clear about what we wanted, we blame them when things don't go as planned.
Courtesy
Discourteous behavior has a negative impact on worker performance.
According to Chron;
[sic]...[A] study conducted by the University of North Carolina that found 52 percent of those interviewed said they lost work time worrying about incidents of rudeness.
When analyzing superior customer experiences, the hard bottom on courtesy should vastly exceed conventional norms, such as polite speech and behavior--encompassing all aspects of the service model, such as:
Designing service routes to avoid disrupting employees or students engaged in business or education specific activities, and;
Going the extra mile on small details, such as reporting on observed infrastructure issues, dumping full trash cans even though it isn't 'trash day', turning off lights to offices and classrooms when not in use, cleaning up spills and other messes, though it isn't technically part of the contract, and securing rooms and passageways that should be locked.
Regardless of the approach, the vendor or teams processes should be laser-focused on the customer's needs, from beginning to end, including:
Timely communication, responses, and follow-ups.
Respect for the privacy and safety of the building occupants, and;
Respect for the occupants time and need to access facilities.
Consistency
All the effort that goes into creating the ideal customer experience is wasted if the process is not consistently repeatable--the ultimate goal being the building of trust in a brand, service, or team.
Conversely, inconsistent performance or delivery on the part of the service provider can lead to increased frustration for the customer, as well as poor working conditions and the inability to access necessary spaces or resources, ultimately resulting in burnout and diminished engagement--a significant problem for schools and businesses alike.
Research performed by Hay Group Insight;
[sic]...[I]ndicates that in organizations today frustrated employees may represent 20 per cent or more of the total workforce.
Regarding janitorial services, the hard bottom for consistent service should consist of:
Regular service schedules.
Consistent worker assignment (new people are not regularly assigned to the account or the task, which diminishes performance and efficiency).
Measured application of approved cleaning products to avoid over or under dilution, unexpected reactions, or occupant health and safety issues.
Established lines of communication, especially in the event of an emergency requiring rapid response, and;
A commitment to quality and customer wellbeing.
Accuracy
When communicating with a customer, a service provider representative must ensure that what they are saying is not only true to the best of their knowledge, but accurate and factual to avoid diminished respect, authoritative perception, and the dissemination of incorrect information up and down the chain.
With regards to the application of cleaning chemicals, accurate product dilution and use is paramount to the health and safety of building occupants.
According to CleanLink;
Too much water and too little chemical will be ineffective.

If a janitor uses the improper amount of sanitizer when cleaning a foodservice facility, he could inadvertently end up spreading disease around the entire building.

The opposite — too much chemical and not enough water — is just as dangerous.

The wrong stripper dilution can permanently bleach floors.

The incorrect floor cleaner dilution can increase the liklihood for slip and fall accidents.
To ensure accuracy for custodial services:
Ensure all details are clearly conveyed in service level agreements (SLAs).
Follow up on verbal communications with email correspondence to document discussions and ensure no points were missed, using this opportunity to underscore specific points.
Review product Material Safety Data Sheets (MSDS) to ensure the product being used is appropriate for the building and occupancy use, with regards to the health and safety of everyone, including the custodial team.
Verify proper training has been undertaken by custodial staff under strict observation from qualified personnel, and;
Walk through assigned spaces with custodial account representatives on a regular basis to verify all work is being completed according to established and documented expectations and evolving needs.
Responsiveness
Responsiveness is key to high-quality customer service, and paramount to positive and recurring customer experience, and stems from a combination of courtesy, consistency, and accuracy.
Poor responsiveness can have serious financial implications, especially regarding outsourced services.
According to a survey conducted by S4 Consulting, 41% of responding corporations reported breaking even or losing money, due to inadequate vendor responsiveness.
Source:
Customers, by far and large, understand that unforeseen issues will arise that impact occupancy use.
In those instances, the key to a quality customer experience will involve several factors:
How quickly the provider responds to the initial report or request.
How efficiently they address the customer's concern/issue, and;
How courteously they address the customer directly; empathy playing an influential role in ensuring the customer views the custodial team as a trusted advisor, operating in their best interests.
Ideally, the janitorial services vendor will have set up monitoring and communication systems that allow them to respond to warning signs before an issue negatively impacting the customer experience, such as:
Monitoring paper towel, toilet paper, and soap dispenser levels to ensure occupants never run low; certainly not run out.
Provider rapid responses to observed emergencies, such as busted or leaking water pipes.
Provider communication and coordination with onsite security personnel to ensure the safety of all occupants and property, and;
The provider's ability and willingness to respond to unique or emergency customer requests within an acceptable time frame.
Efficiency
Efficiency, as it concerns janitorial services, extends to several areas, including:
Task completion.
Resource utilization, and;
Customer time and finances, especially where investments in new or emerging technologies are concerned.
The idea being the customer always receives the most perceived value from your service for their money.
The core component to mutually beneficial efficiency is--big surprise--communication, without which relatively little can be accomplished, leading to customer and occupant frustration, and reduced profit margins.
According to a recent article published by Entrepreneur, citing an IDC study;
[sic]...[O]ver 80 percent of business leaders surveyed from sales, HR, procurement and other departments agreed that problems "arise because they have different internal systems/applications that don't 'talk' to each other.
References & Resources
Why Customer Experience Is Important: 7 Reasons
Takeaway
The best customer experiences always stem from the best customer service, and a holistic approach that incorporates the six minimum requirements is advised to ensure a repeatable process.
The key to success is open and direct lines of communication between the customer and a provider representative that can answer questions and take unilateral action immediately to ensure satisfaction for both parties.
If you would like to learn more about the benefits of partnering with a certified green janitorial services provider for your school or business, contact us today for a free quote!
In Bakersfield CA, call (661) 395-3009
In Fresno CA, call (559) 473-1790
In Valencia CA, or Santa Clarita CA, call (661) 395-3009