Janitorial services have advanced significantly, particularly over the last few years, with significant improvements in technology and scientific data that has provided an in-depth understanding of the microbial world around us.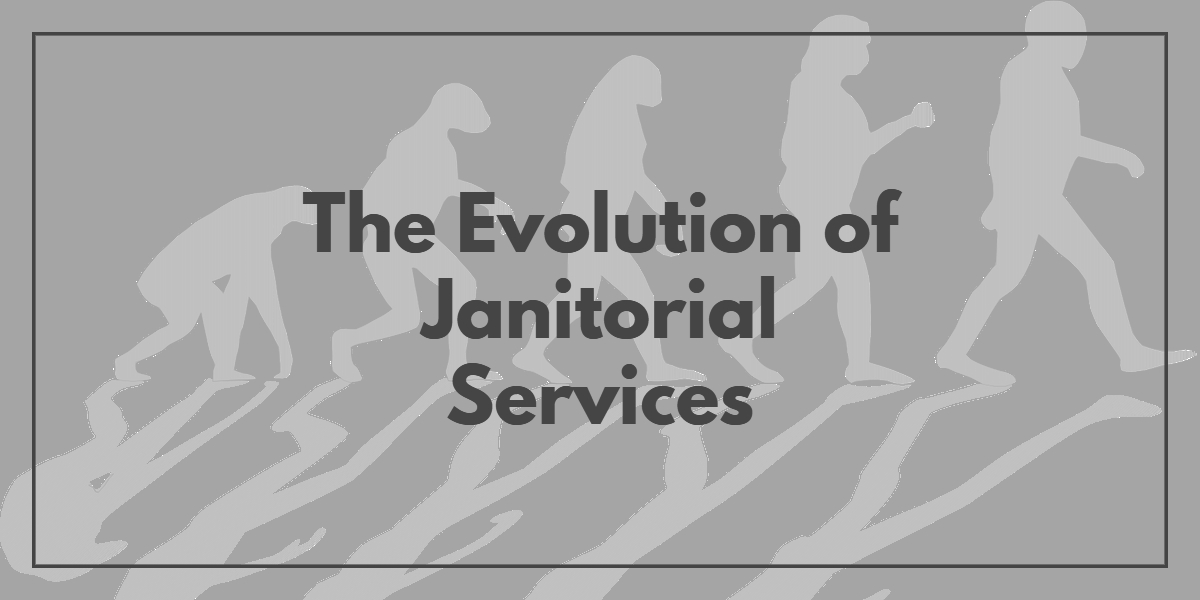 A Brief History of Green Janitorial Services
The history of cleaning can be traced back to the invention of soap by the Babylonians in 2800 B.C.E.
From that time until roughly 1962, the general approach to clean was to kill micro-organisms en masse with toxic chemicals and little thought as to how the cleaning products were affecting our environment and health.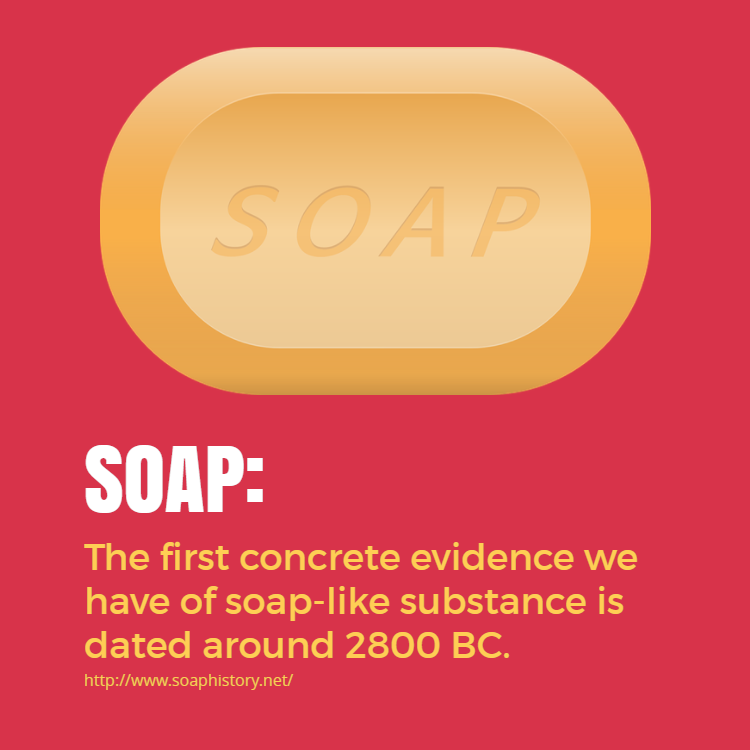 After 1970, the U.S. Environmental Protection Agency (EPA) was created, in part, to review and study consumer concerns regarding the use and effects of Dichloro-Diphenyl-Trichloroethane (DDT), a synthetic pesticide developed in the 1940's, that;
[sic]...was initially used with great effect to combat malaria, typhus, and the other insect-borne human diseases among both military and civilian populations.

It also was effective for insect control in crop and livestock production, institutions, homes, and gardens.

DDT's quick success as a pesticide and broad use in the United States and other countries led to the development of resistance by many insect pest species.
The Dawn of the Green Movement
The first green or 'eco-friendly' product claims emerged in the early 1980's to cater to an environmental 'call to arms,' intended to combat the rampant consumerism and waste of that period.
Unfortunately, little evidence or regulation existed at the time, and the validity of the original claims, as well as the efficacy of the products, remains in question.
In the late 1980's, Green Seal was formed as an independent non-profit organization that;
[sic]...uses science-based programs to empower consumers, purchasers, and companies to create a more sustainable world.
Shortly after, in 1993, then President, Bill Clinton, signed into law Executive Order 12873, which;
[sic]...incorporates waste prevention and recycling in the agency's daily operations and work to increase and expand markets for recovered materials through greater Federal Government preference and demand for such products.

It also promoted green procurement and created a Federal Environmental Executive and established high-level Environmental Executive positions within each agency.
The 90's also saw the initial market introduction of microfiber in various European markets, a product that has become a foundational cornerstone--requisite in modern green janitorial services--as well as the formation of the U.S. Green Building Council, and the Leadership in Energy and Environmental Design (LEED) Certification, wich was established to;
[sic]...promote sustainability-focused practices in the building and construction industry.
LEED adoption at the State level came slowly, with Washinton being the first to create legislation requiring the adherence to environmentally sound building design, maintenance, and operational practices, followed shortly after by New York, which required all public and private schools to switch to green products in 2006.
Modern Realities and the Illusion of Choice
Regardless of political leanings, or personal stances on climate change, there is one thing we can all agree on; the products we use daily contain chemicals that have and will continue to cause short and long-term damage to our personal health and the environment as a whole.
Scientific and technological advancements will not be enough to save us and our world without immediate action being taken in alignment with environmentally sound, ecologically responsible, and sustainable personal lifestyles and business practices.
The choice has already been made for consumer-facing businesses, as environmentally conscious, socially driven customer's flock towards companies and products designed and produced with a sustainable focus, mooting the argument that an organization would need to choose between going green or making a profit.
Brands that establish a reputation for environmental stewardship among today's youngest consumers have an opportunity to not only grow market share but build loyalty among the power-spending Millennials of tomorrow, too.

Green Generation: Millennials Say Sustainability Is a Shopping Priority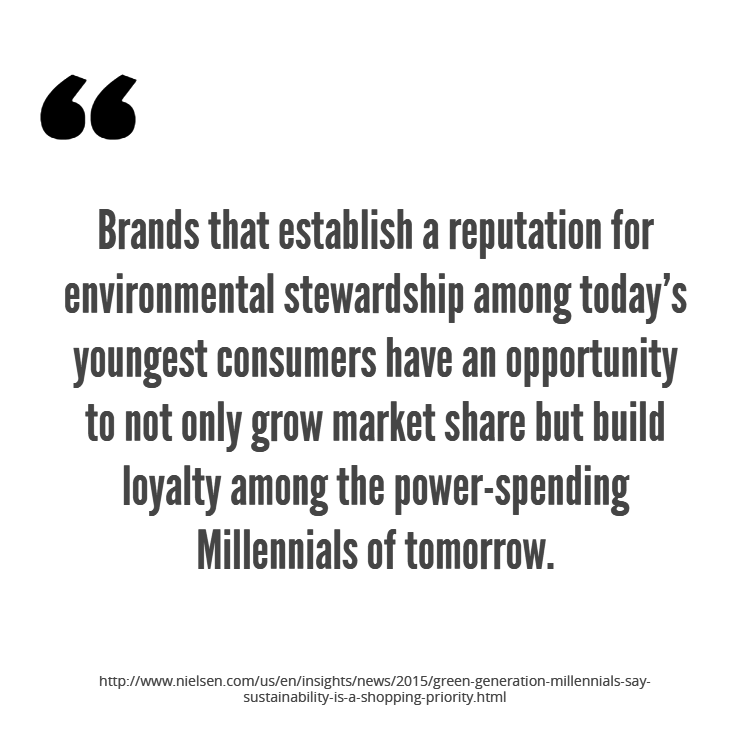 The Rise of Sustainability
As noted, despite lax leadership from State and Federal government agencies, consumers have taken the matter into their own hands, forcing businesses to comply with customer demands of environmentally responsible production, or face the crippling backlash of social media scorn.
Once the realization of the financial inevitability, or 'zero-choice in the matter', settles in, all that is left for schools and businesses to do is to start--it doesn't really matter where, as long as the decision produces positive results.
Tips to get Started
Consult with a Green Certified janitorial services vendor to assess your organization's current needs and goals.
Establish guidelines, both purchasing and practical, to reduce environmental impact.
Draft a reduction strategy that addresses overlap in duties, as well as financial and natural resource waste.
Enroll your school or company in an incentivized gamification service to encourage ongoing engagement.
Crowdsource ideas from staff, students, and the local community to devise creative strategies to reuse organic waste, and reduce or recycle non-organic garbage.
Research technologies intended to streamline time-consuming manual tasks, such as UV lighting to sanitize vacant lavatories.
Focus purchasing decisions on EPA and Green Seal approved products, especially in schools and homes where young children are naturally more susceptible to toxic cleaning chemicals.
References & Resources
Takeaway
Cleanliness is a primer for health and a litmus test for the state of civilization; echoed throughout history, and the rise and fall of empires.
Throughout the millennia, as technology has advanced, we have unceasingly sought a deeper understanding of the world around us, and the near-karmic consequences of our actions.
It remains clear that, regardless of malice or intent, we have negatively impacted our world, our health, and our futures through the use of unsustainable practices, and the use of products that have caused far more damage than they have repaired.
Too soon, the decision to reverse the course we presently pursue may be removed from us forever.
The time to join the green (r)evolution is now.
If you would like to learn more about the advantages of green janitorial services for your school or business, contact us today for a free quote!
In Bakersfield CA, call (661) 395-3009
In Fresno CA, call (559) 473-1790